26 May 2017
Into the Future
With its loyal and devoted fan base, science fiction offers a multitude of new opportunities for creatives and entrepreneurs who are interested in the genre. Such are the opportunities that longtime Hong Kong resident Fritz Demopoulos set up Melon Hong Kong, a conference that brings together local and international creatives and industry professionals to discuss emerging trends in science fiction. An entrepreneur, investor and the founding partner of venture capital firm Queen's Road Capital, Mr Demopoulos has long been a fan of the genre and wanted to start something new in Hong Kong.

"I was thinking the city needed something interesting – it doesn't need another shopping centre," Mr Demopoulos said. "As a science fiction fan myself, I thought it would be good to have something intellectual, something literary [that would] have some industry or professional element as well."

The inaugural conference took place last month, kicking off with industry experts discussing the business of science fiction, including a seminar featuring several award-winning science fiction authors, who spoke to fans at the University of Hong Kong.
Competing for Time
While a number of themes and trends emerged from the conference, one thing was clear: no matter the medium or the platform, the challenge lies in winning the attention of consumers. Jo Lusby, the Hong Kong-based former Managing Director of Penguin Random House North Asia, discussed the digital opportunities for science fiction, emphasising that one of the biggest challenges for big publishers was getting readers to commit to the content. "Big publishers are not competing for people's money, whether for digital or print product. They are competing for people's time," Ms Lusby said. While publishers could once count on readers' "small, incremental points of time," today this is no longer the case as some readers opt to look at social media, emails or the news.

"Daily routines have shifted so much," Ms Lusby said. "I think the biggest anxiety is how do you stay relevant, how do you keep hold of people's time and attention when there's so much else you could be doing.
Game on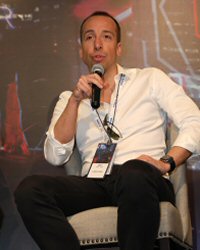 One area of science fiction where Hong Kong is emerging as a strong creative player is in gaming. Hong Kong-based gaming company Cmune recently soft-launched Deadheads, a multiplayer first-person shooter game set in a sci-fi universe. Among the maps included in the game is a futuristic Hong Kong, where players can attempt to "liberate" the city from invaders.

"We started a studio based in Hong Kong because we saw Hong Kong as the right platform between East and West," said Cmune CEO Ludovic Bodin.
From a business perspective, developing Deadheads as a science fiction game helped to set it apart from its competitors. "Most of [the shooter games] in China are modern military, realistic shooter games, which is interesting but is quickly getting saturated," Mr Bodin said. "Science fiction is not a popular thing in Chinese gaming, but we think it's up and coming and we think [that] if you want to differentiate yourself, that's a very easy way."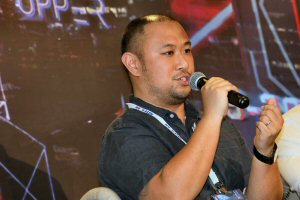 While gaming companies look to take advantage of new trends, including augmented reality (AR) and virtual reality (VR), creating compelling yet accessible content is key. Eric Tan founded Fifth Journey, a developer of next-generation Hollywood games and mobile entertainment, in Hong Kong.

With nearly 20 years as an executive with Gameloft, Electronic Arts, Universal Pictures and Universal Music, Mr Tan is developing interconnected experiences, ranging from mobile to e-sports, AR and VR. But Mr Tan, who at Gameloft led China publishing for Hollywood franchises including Spiderman, Iron Man and Thor, believes that accessibility is critical.

"Ultimately accessibility will win over quality," Mr Tan said. "If you look at VR, it's really immersive but it's not accessible from a price point of view. We ask ourselves what's accessible for the consumer."
Hong Kong Backdrop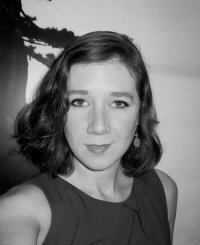 Gaming companies aren't the only ones using Hong Kong as a backdrop for science fiction content. While Hong Kong's creative writing community might be small, science fiction is proving to be a popular genre. Hong Kong-based author Jordan Rivet has published a series about a post-apocalyptic adventure set at sea as well as a fantasy series aimed at young adults.
"I'm most interested in the world-building aspect of writing science fiction," said Ms Rivet. "I enjoy imagining what future or alternative scenarios would look like, and science fiction offers nearly limitless potential for creating unique settings."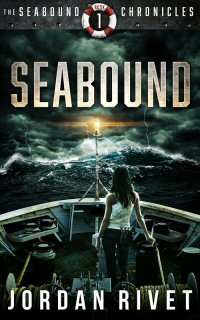 One of Ms Rivet's books was inspired by a cruise boat sailing through Victoria Harbour. "Ever since I moved to Hong Kong, I've felt like I was living in the future," she said. "This sky-high, chrome-and-glass world provides ample inspiration for futuristic stories."
Good Story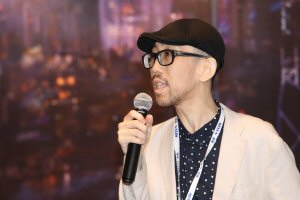 A good story is at the heart of science fiction, whether it be at the local, regional or global level. Hong Kong-based science fiction novelist and screenwriter Albert Tam emphasised the priority of a good story over special effects. "Not everyone knows what good sci-fi is, but everyone knows what a good story is," Mr Tam said.

Apart from compelling stories, authors also need to have a clear understanding of their own selling points as a writer. "Above all else, your work must be the best you believe it can be before you show it to a publishing professional," Ms Lusby said. "Have a clear sense of your profile and of your social profile, especially for first-time authors. Publishers want to know they can sell this person and the author is as important as the book nowadays. Our ability to sell an author is as important as our ability to sell a story."
Related Links
Cmune
Fifth Journey
Jordan Rivet
Melon Hong Kong
Queen's Road Capital