21 June 2017
Hong Kong Exports Gather Steam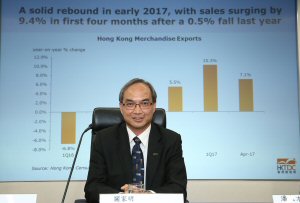 Hong Kong's export sentiment has reached a four-year high, according to the latest Hong Kong Trade Development Council (HKTDC) Export Index. For the second consecutive quarter the Index rose, climbing to 50.1 during the April-to-June period. The figure registered 47.1 in the first quarter of the year. The results are the first time since the second quarter of 2013 to surpass the 50 mark, reflecting positive sentiment among local exporters. The Export Index gauges exporter confidence, with a reading below 50 signalling a contraction in Hong Kong exports over the short-term.

HKTDC Research has also raised its export growth forecast for the year, from zero to five per cent. "Overall, exporters have turned cautiously optimistic with regard to their likely export performance over the short term," said HKTDC Director of Research Nicholas Kwan. "Given an improving global trade environment, Hong Kong's export performance has been above par thus far. With the expansion in both developed and emerging economies staying generally on course, overall foreign demand should remain sturdy over the medium term," he added.
Mr Kwan noted that export growth is expected to moderate in the second half of 2017 due to a higher comparison base, and could be further impacted by major downside risks, including protectionist pressures in the United States, political uncertainties in the European Union, and heightened geopolitical tensions.

Among individual markets, China surpassed the United States and Japan as the most promising market for local traders. The index for the Chinese mainland market registered 51.9, with the EU up slightly at 49.6, while the index for Japan and the US declined.
Recovery in Mature Markets
"Helped by a low comparison base and faster recovery of the global economy, Hong Kong's export performance has so far been above expectations," said HKTDC Principal Economist (Global Research) Daniel Poon. Hong Kong exports surged 9.4 per cent year-on-year in the first four months of 2017, reversing a 0.5 per cent fall during the whole of 2016.

"In the developed world, rising confidence and falling joblessness have continued to fuel US growth. Given accommodating policies, improving labour markets and increasing exports, the EU is also witnessing a cyclical economic upturn, while the Japanese economy is growing at a modest pace amid sustained fiscal stimulus and steady exports," Mr Poon said.

In the first four months of this year, Hong Kong exports to the US rose 1.3 per cent, while exports to the European Union were up three per cent, and Japan jumped 5.3 per cent.
Promising Emerging Markets
While Hong Kong exporters are advised to take advantage of the recovery in mature markets, emerging economies are also expected to continue to do well over the medium term, he said.

"A projected stabilisation of oil and commodity prices should continue to augur well for economies dependent on natural resources," said Mr Poon, who added that improving appetite for consumption in developed nations will further boost export-oriented emerging economies.

"Developing Asia continues to be the most dynamic region," said Mr Poon, noting that despite slower growth in the mainland, it is still experiencing solid expansion. In the first four months of 2017, Hong Kong exports to the mainland and ASEAN grew 10.3 per cent and 8.6 per cent respectively.
Bright Spots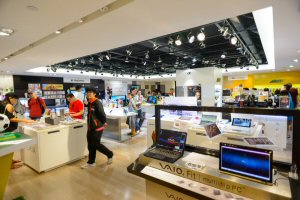 With cautiously optimistic prospects for overall exports, Mr Poon expected a brighter outlook for certain industries, particularly electronics, which will remain the main growth driver. Augmented reality/virtual reality (AR/VR) technologies, which are closely related to audio-visual applications, are popular among consumers. Wearable electronics are expected to enjoy massive growth, while smart home items offer good potential.

Hong Kong's toy industry should see decent sales prospects on the back of sustained interest in licensed toys related to blockbuster movies, strong spending on educational toys, growing interest in toys marketed to adults, and the rising popularity of AR/VR applications for traditional toys.

A more stable external environment will likely lend support to exports of timepieces. Smart watches, especially hybrid versions with analogue displays that look like their traditional counterparts, will likely become the new growth medium. Sales of high-end jewellery will remain muted, but demand for more affordable jewellery pieces that feature good design, quality and craftsmanship will be strong.

For the garment sector, the improving global trade environment should stimulate sales, but prospects will be clouded by competition from neighbouring garment-manufacturing countries such as Vietnam, Cambodia, Myanmar and Bangladesh.
Philippines as an option for manufacturing relocation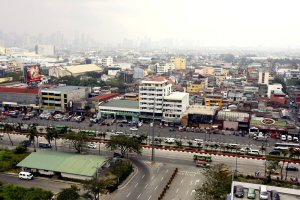 Hong Kong manufacturers looking to relocate or diversify their mainland production base should consider the Philippines as an alternative location. According to Dickson Ho, HKTDC Principal Economist (Asian and Emerging Markets), the country's skilled workforce and burgeoning retail market offer both manufacturing and sales opportunities.

"As a manufacturing base, the Philippines, enjoys a distinct edge compared with other relocation hotspots in Southeast Asia, with its English-speaking workers, who are both skilled and trainable," said Mr Ho. "This presents an attractive option for foreign investors confronted with the challenge of labour management and training in alternative production bases."

The Philippines registered strong economic growth at 6.8 per cent in 2016, driven by robust manufacturing and business processing services, amid strong investment and consumption, supported by hefty overseas remittances. "Fast income growth and a surge in purchasing power have combined to transform this archipelago state of more than 100 million people into a burgeoning modern consumer market. Foreign manufacturers can find local sales opportunities while also serving the export market," added Mr Ho.

During a recent trip to Manila, HKTDC Research found that businesses were optimistic about the country's future development. "They were generally supportive of the government's economic policy and believed President [Rodrigo] Duterte's strong government could better tackle the long-standing problems of red tape and bureaucracy in the Philippines," reported Mr Ho. "Besides, infrastructure is showing encouraging signs of improvement in areas within and near Metro Manila," he said.

More than 70 per cent of Hong Kong imports from the Philippines in 2016 were re-exported to the mainland, indicating Hong Kong's key role in Sino-Philippine trade.

Related Link
The Philippines: The Prospect for Manufacturing Relocation