20 June 2017
Strengthening Trade Ties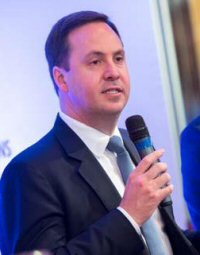 Hong Kong and Australia opened talks on a proposed free trade agreement (FTA) during last month's visit to Hong Kong by Australia's Minister for Trade, Tourism and Investment Steven Ciobo.

The two economies already enjoy strong bilateral trade, with Australia Hong Kong's seventh-largest services trading partner, and more than 600 Australian businesses having established a presence in the city.

Shortly after attending an international summit in Beijing on China's Belt and Road Initiative in May, Mr Ciobo joined Hong Kong Secretary for Commerce and Economic Development Greg So to formally launch negotiations on an Australia-Hong Kong FTA. Speaking to Hong Kong's business community, Mr Ciobo discussed how the FTA can help further build ties between the two economies.

What are the benefits of signing a free trade agreement with Hong Kong?
People have said to me: what does Australia stand to gain? Hong Kong already has zero tariffs when it comes to goods going into Hong Kong. And I say, that's true – but that's to look at the old, historic relationship. Because when you look at the future relationship, the real driver will be around services.

Hong Kong knows the value of services, like Australia knows the value of services. Seventy-six per cent of the Australian economy is built on services. Twenty-two per cent of our exports are services exports. It's the disparity between these two numbers that represents the real opportunity that exists in terms of an agreement like this.

What regulatory barriers do you hope to reshape through these negotiations?
Some of the regulatory barriers we can look at would be on the services side or on the goods side – especially around agricultural products and sanitary protocols. Our protocols are not part of a free trade agreement negotiation per se, but there's an opportunity to develop a pathway in which both Hong Kong and Australia can come together to look at joint approaches around protocols.

Australia has some of the toughest sanitary protocols in the world, but we will never jeopardise that. I am sure Hong Kong feels the same – to look at whether there are ways we can reduce non-tariff barriers over time, so we can formalise a process through the FTA in order to achieve that.

The second is in relation to services. There is a whole array of different barriers that exist, and again, we can build that in as part of a framework to look at ways in which we can achieve, for example, the most ambitious level for mutual recognition.

Are bilateral arrangements the way forward given current sentiments on global trade?
Multilaterals, I think, in terms of theory but also practice, remain the Holy Grail – that is, ideally the best outcome. But let us also be frank, there is a fairly big "gorilla" in the room that is not that keen on multilaterals – and so we have got to look at the full suite of initiatives that we can really take.

In this case, I think it makes sense for us to do a bilateral deal. I think that there are significant dividends that will flow from this if we have enough ambition and if it is comprehensive enough. The real benefits come from having a high level of ambition, as comprehensive a coverage as possible. And frankly, it makes sense for Australia and Hong Kong to do that.

In addition, I also believe it sends a really strong message. I see this as being a good-quality agreement, another feather in the cap, which reasserts Australia's engagement with the world and our desire to obtain the very best economic outcomes we can achieve.

How would ongoing negotiations fit within the context of China's Belt and Road Initiative?
From Australia's perspective, we see significant opportunities for collaboration around the Initiative. Clearly, Chinese President Xi Jinping's vision in relation to the Belt and Road Initiative, is for it to be a force to drive linkages, not only in terms of domestic Chinese context, but also through the region right through to Europe.

In the context of the Australia-Hong Kong FTA – is it a Belt and Road Initiative? It is an initiative that we are pursuing with Hong Kong, and obviously I can only speak for the Australians. Does that mean that there are opportunities – as part of the work that we are doing together – to then look at reaping benefits from the Initiative, to look at ways in which we can collaborate? Well, of course it makes sense to do that.

The real benefit that flows from a comprehensive modern free trade agreement between Australia and Hong Kong will be a true win-win outcome – a benefit for Hong Kong and for Australia – opportunities to collaborate on a whole host of different areas; opportunities to leverage off each other's areas of specialisation; and experience and knowledge that we can use in a collaborative way to ensure that both Hong Kong and Australia are able to go from strength to strength.
Related Links
Australian Consulate-General Hong Kong
Belt and Road