4 July 2017
Connecting Africa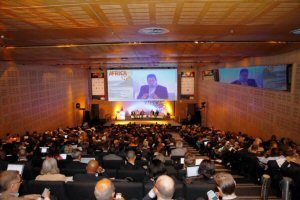 While Internet penetration in Africa is growing steadily, the gap between urban-connected people and the digitally disenfranchised rural population is a growing cause for concern. The issue dominated proceedings at the recent AfricaCom, the continent's largest B2B high-tech expo, which was held in South Africa.

Conference participants believed that mobile technology wasn't necessarily the solution to the particular challenges facing Africa. "The economics are different in Africa – there are lower population densities and higher operating costs for mobile networks," said Frank McCosker, the General Manager of Microsoft's 4Afrika Initiative.

With only 20 per cent of its population able to access the Internet, Africa remains the least digitally connected continent, and will remain so until certain cost issues are addressed. "A more economically viable strategy is needed to connect those areas where there is no Internet access," said Mr McCosker. "To this end, the 4Afrika Initiative has created a new operating model that would provide affordable access to smart devices for Africans and free access to web services for African SMEs through financing partnerships and smart sourcing."

For others at the event, the solution lies in greater adoption of satellite technology. Addressing this, Elizabeth Migwalla, a Director of Qualcomm, a California-based wireless communications specialist, said: "While Africa is the most unconnected continent, it has a high level of available satellite spectrum that could be used to connect many more people. In particular, this spectrum is being underutilised in rural areas. There is no reason why it shouldn't be exploited to close the digital divide in Africa."

While the potential gains from a digitally integrated Africa were widely acknowledged, so too were the barriers that need to be overcome. "Africa's lack of a comprehensive information and communication technology (ICT) infrastructure is the major problem and there is a continuing failure at the policy level to address this," said Miriam Altman, a Commissioner with the South African National Planning Commission.

"Governments in Africa don't know what they want to do with the digital economy. Unlike the provision of water, roads or housing, there is no plan when it comes to digital technology. In truth, African governments need to plan the rollout of digital infrastructure in the same way they plan the introduction of other essential services."

Despite the challenges, it was also clear that some progress was being made on several fronts. For instance, there has been considerable growth in the number of tech start-ups and innovation hubs in several African countries, including Nigeria, Kenya and South Africa. Many of these firms are reportedly developing home-grown solutions that could meet the daily needs of African consumers and businesses.

"Digital transformation in Africa is a fact and it is ongoing, with the encouraging trends in terms of accelerated mobile subscription rates clearly testifying to this," said Jean-Claude Geha, President of the sub-Saharan Africa region for Swedish telecoms giant Ericson, noting that in 2016, Nigeria led the charge, followed closely by Ethiopia and South Africa.

"Overall, there are three principal drivers of this growth. Firstly, there is the growing demand for smartphones, which is being met by more affordable handsets. Secondly, the typical African user profile – largely young and urban – is boosting mobile broadband uptake. Thirdly, the Internet of Things (IoT) is seen as likely to play a key role in resolving Africa's socio-economic problems."
The Internet of Things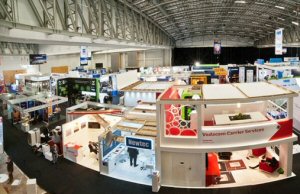 IoT is expected to play a crucial role in the continent's emerging connected economy. "We believe the next explosion in Africa's digital economy will reflect the impact of IoT," said Babak Fouladi, Chief Technology Innovation Officer for MTN, a Johannesburg-headquartered mobile-communications company.

According to Ericsson's recently-published Mobility Report, Sub-Saharan Africa 2016, South Africa and Nigeria have the highest number of connected devices in the region, while IoT is also starting to make a real impact in East Africa. Between 2016 and 2022, the total number of IoT connections is expected to grow by about 38 per cent a year.

IoT is said to already be having a positive impact on the lives of millions across Africa in the area of smart cities. Indeed, many of Africa's fast-growing cities have been increasingly able to harness the benefits of automation and IT to boost efficiency and drive sustainability.

Several major cities in South Africa, Kenya, Ghana, as well as in several other countries across the region, have successfully adopted a technology-driven approach to help reduce water loss through leak detection in the supply infrastructure. Similarly, they have also incorporated systems that enhance efficiencies in public-transport systems and public-sector services, while looking to conserve energy through the introduction of smart electricity meters.

Other areas where IoT services are said to be coming into their own include localised solar-electricity generation, the construction of intelligent residential complexes, healthcare, predictive agriculture and several safety applications within the mining sector. There is also a sound business case for facilitating IoT connections across cellular networks in sub-Saharan Africa, which suffers from an acute deficit in fixed-line infrastructure, but is well served by mobile networks. This has seen a SIM card system adopted for connecting a wide variety of IoT devices.
Digital Entertainment
African consumers have embraced digital entertainment in recent years, driven largely by streamlined access to mobile content – particularly video-on-demand (VoD), most notably in Nigeria and South Africa, two of the continent's most sophisticated markets.

As has been the case elsewhere in the world, Internet-based video content has truly taken off in Africa, competing with broadcast TV for consumer attention and spend. As part of its global rollout, Netflix's 2016 launch in South Africa has also played a part in stimulating the VoD industry across the continent. Looking to head off the competition, Naspers, the South African media business – which has a 34 per cent share in the Shenzhen-based Internet giant Tencent – launched Showmax, its own VoD service, in 2015.

Netflix's global reach, however, has not seen content become globally homogeneous. The reality, as widely noted at AfricaCom, is that while service providers are becoming more international in their reach and ambition, content preferences remain steadfastly local. This is especially true in Africa.

In large part, the growing popularity of digital entertainment among African consumers can be attributed to better network coverage and the wider availability of affordable smartphones. According to PwC Southern Africa, there is also a clear correlation between the disproportionate size of the under-35 population across the continent and the uptake of digital entertainment services. Similarly, Africa's digital-music market has also enjoyed strong growth, with the sector dominated largely by local artists.

Overall, African consumers increasingly want to create their own viewing/listening mix when it comes to digital entertainment. Indeed, this appetite for design and curating a bespoke media diet is now one of the industry's defining trends. In line with this, there is now a renewed emphasis on using data analytics to more accurately track consumer interests and behaviour.

According to Vicki Myburgh, Entertainment & Media Industry Leader for PwC Southern Africa, "In spite of widespread disruption in the entertainment and media industry, as well as intense competition for consumer attention, there are growth opportunities aplenty for companies looking to capitalise on the new media landscape."

For more market opportunities, please visit: http://research.hktdc.com/.