1 Aug 2017
Food, Glorious Food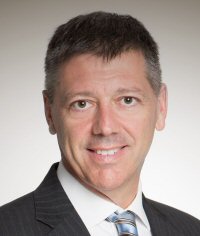 In 2016, Hong Kong people ate their way through 860 tonnes of rice, 2,323 tonnes of vegetables, and eight tonnes of premium beef.

The city's resident population of more than seven million, swelling to nearly 60 million visitors annually, adds up to plenty of discerning appetites to satiate. And since 95 per cent of food consumed in Hong Kong is imported, that equates to a deep pool of opportunity for companies engaged in the food business.

Demand for reputable products has increased in recent years as food safety becomes of prime concern to consumers. For instance, the volume of premium beef imported from Australia has doubled over the last decade.

Hong Kong is also an important trans-shipment hub. With its duty-free port, the city acts as a convenient and cost-effective gateway for re-export of foodstuffs to other markets in the region, notably the Chinese mainland, Taiwan and Korea.

According to Andrew Macintosh, Chairman of AustCham, these markets are key consumers of high-end imported food, particularly chilled beef. "But the premium grade stays in Hong Kong, where the unit price for Australian exporters is 80 per cent higher than the average export price for other export markets," Mr Macintosh said.
Lion's Share
He added that Australia enjoys a 46 per cent market share of chilled beef imported to Hong Kong, followed by the United States with 29 per cent, and Brazil at 10 per cent.

Australian producers are also the leading supplier of lamb to Hong Kong (88 per cent), followed by France (6 per cent). In Hong Kong, Australian lamb exporters can command prices 40 per cent above the average in any other market. For SMEs engaged in the food business, Hong Kong offers a range of incentives, including no import tariffs or restrictions, a sophisticated legal structure and a bilingual workforce. "The city also has an efficient airport and seaports with a first-class chilled and frozen supply chain in place," said Mr Macintosh.

Given that two favourite pastimes in Hong Kong are eating and shopping, the argument for food export to Hong Kong is compelling. The most successful SMEs engaged in the fresh-food sector "have done a good job of marketing the supply chain, and the produce quality and safety," he said. Going forward, Mr Macintosh sees the greatest opportunities emerging for organic produce – a major food trend across the region.

Several supports are available to help Australian SMEs tap these markets, based around the foundation of the Hong Kong-Australia Free Trade Agreement (FTA). "The FTA gives exporters confidence in regard to tariffs," Mr Macintosh said. Other supports include the services of Austrade, InvestHK and Austcham, whose 1,500-plus members include "a substantial and growing" number of SMEs engaged in the food production and distribution business.

"Besides that, our membership [at AustCham] represents a good network of professional services capable of helping grow food-distribution SMEs."
US Produce in Demand
A report by the US International Trade Administration (ITA) affirms Hong Kong as a dynamic export market for US agricultural products as well, with exports for the sector reaching US$135 billion in 2016. On top of the city's inherent trade advantages, the ITA report noted that Hong Kong is home to an affluent consumer base that spends a significant proportion of income on food.

The report also noted that in 2016, total retail sales of food and beverages in Hong Kong reached US$12.06 billion. The city has a highly centralised supermarket retail network while residents tend to shop daily because of a preference for fresh food.

Hong Kong also boasts about 14,000 restaurants, where food and beverage purchases generated estimated sales of US$13.77 billion in 2016, a 2.9 per cent increase over 2015.
Showcase for the Region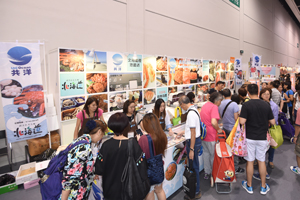 To promote food product marketing, Hong Kong hosts some of the most important trade shows in the region, including HOFEX in May and the upcoming HKTDC Food Expo from 17-21 August.

Calling the Food Expo a "gourmet mecca," Green Common founder David Yeung is a regular exhibitor. "This year, we hope to bring a new dimension of exciting plant-based options that used to be lacking at the show," Mr Yeung said.
Green Common is a plant-based grocery and restaurant brand with four outlets across Hong Kong. Its imported products include Beyond Meat (plant-based protein), Califia Farms (almond milk), and Follow Your Heart vegan dressing and sauce from the US; Gardein (plant-based protein) and Daiya (vegan cheese) from Canada; and Simplee Aloe, a health beverage from the UK.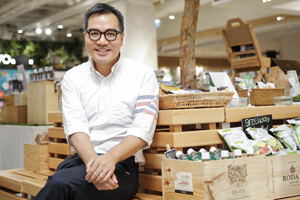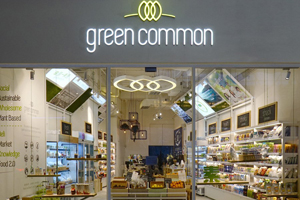 Mr Yeung said that Hong Kong is offering greater product choice as consumers become more conscious of what they eat. "With Green Common, we are striking a balance of wholesomeness, good taste, convenience and affordability, plus the introduction of some of the world's most forefront food innovation, which is why people are really embracing our offering," he said.
Fabulous Fruit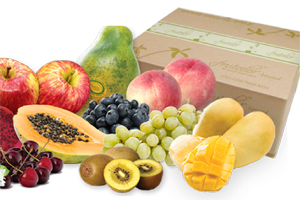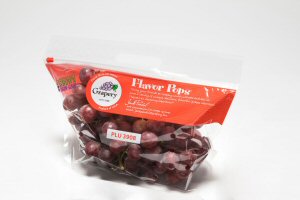 Another company tapping Hong Kong's evolving food trends is Frutodor Ltd, a specialty fruit-importing branch of 40-year-old Hong Kong fruit company, P&C International Trading Ltd.

Whereas the parent company serves the wholesale markets in Hong Kong and the Chinese mainland, owners Leo Cheung and Mandy Chan, who are second-generation fruit retailers, recognised an opportunity for hard-to-find specialty fruits for the Hong Kong retail sector. Frutodor was established in 2010, offering a home-delivery service.

The company imports from producers worldwide, with a charter to source from "good growers" that are committed to sustainable development of the industry by avoiding the use of hormones or chemicals.

This select sourcing enables Frutodor to obtain some rare and experimental varieties, such as Cotton Candy grapes from US producer Grapery, to be showcased at the HKTDC Food Expo; Chosen Few cherries from Canada; the sweet and summery Momo Peach from Japan; and the yellow pitaya and granadilla from Ecuador. The company will also use the expo as an opportunity to educate consumers about its Good Growers charter.

The 28th edition of the HKTDC Food Expo, which runs from 17-21 August at the Hong Kong Convention and Exhibition Centre, will feature some 1,400 exhibitors from more than 25 countries and regions.
Related Links
Austcham
Frutodor
Green Common
HKTDC Food Expo