8 Aug 2017
Of Rhyme and Crime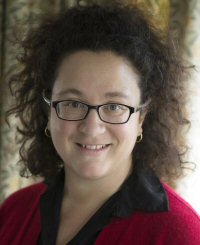 International bestselling and award-winning crime fiction author, Sophie Hannah, has been published in 32 languages and in 51 territories. After the poet and novelist was approached by the Agatha Christie estate to write a new Hercule Poirot novel, in 2014 she published The Monogram Murders, followed by her second Poirot novel, Closed Casket, in 2016. Visiting Hong Kong for the first time, Ms Hannah was a featured author at the 2017 HKTDC Hong Kong Book Fair, where she shared her thoughts on writing and reading.

As a poet and a crime novelist, what draws you to these very diverse genres?
When I was a kid, I loved reading poetry, especially rhyming metrical poetry that worked in the way that music works. I also loved mystery stories. Those were the first things I tried to write – mystery or detective stories and rhyming, metrical poetry.

As an early-20s student of creative writing, I published my first poetry collection and for 10 years, I was a poet. When I had my first baby, I had an idea based around a baby that I just knew was a crime novel and not a poem. I thought I would have one last attempt at a crime novel and that became my first published crime novel, Little Face, and I've been publishing crime fiction since.
How did it feel being asked by the Agatha Christie family and estate to continue on the tradition of Christie's much-loved detective?
My first thought was disbelief. I couldn't believe that having read the Poirot novels and having been an Agatha Christie fan all my life that the family would choose me to be the first person since Agatha's death to write a Poirot novel. It was a huge honour and obviously a little bit of a daunting prospect.

Interestingly, at the same time, I was also thinking I'd love to do it. The creative energy that that prospect unleashed in me was enough to get me over the nerves and the daunting factor. I felt I had been invited to use the best possible ingredient in the whole of crime fiction and I could feel my imagination taking off immediately because Poirot, I think, is the best-ever fictional detective. Immediately my mind began constructing mysteries that would be worthy of Poirot's attention.

What were some of the challenges in taking on a character that is so well-known?
The real challenge was to write a Poirot novel that was sufficiently similar to Agatha Christie's Poirot novels, but at the same time I knew I didn't want to copy Agatha Christie's writing style. It was really a question of identifying what qualities would make a novel feel like a proper Poirot novel without trying to mimic Christie's style. One decision I made early on was that Poirot should be "Christie's Poirot," but in the voice of a character that I invented. So the narrator of my two Poirot novels is Edward Catchpool – he's a character that I created and he isn't in any of Christie's books. I thought that was a sensible and organic way of getting around the issue. It's a new voice and a new tone, but it's Agatha Christie's Poirot that's starring in the story.

At this year's Book Fair, were you surprised that Agatha Christie and Poirot have such a strong fan base in Hong Kong?
She is the best crime writer that's ever been, so if anyone is going to be popular around the world, it definitely should be her. As a passionate Agatha Christie fan since the age of 12, I knew she was a huge bestseller pretty much everywhere – her books have been translated into over 100 languages, which is pretty impressive. Since I've published the two Poirot novels, I've been doing a lot of travelling and I've sort of become an Agatha Christie missionary. I travel from country to country talking about how wonderful Agatha Christie is and wherever I go, I meet hordes of enthusiastic Agatha Christie fans. It's wonderful.

Why is it important to read both poetry and fiction?
I think much contemporary poetry is quite off-putting because if I start reading a poem and can't detect any musical structure, any shape, or if it's not trying to communicate something to me, I will give up and I find that to be true of too much contemporary poetry. I think it's a shame if poetry doesn't have rhyme and music and all the things that make poetry memorable and musical, and that's why I write rhyming, metrical poetry.

I think the thing that people could learn from reading poetry is that if they're interested in fiction it has to do with structure. [As a poet] I was used to writing in a form where every word mattered and every line mattered: if you're writing a 14-line sonnet and if you have 13 brilliant lines and the last line is floppy and inert and lets down the whole structure, then the 13 great lines are ruined because the one line drags them all down. The same is true of a crime novel – in a carefully-plotted crime novel, every element needs to be in the right place.

What are you working on currently?
My next book, to be published at the end of August, is called Did You See Melody? It's about a woman, wife and mother from the UK, who effectively runs away from home and you don't know why at the beginning. She flies to America, she takes a good chunk of the family savings and splashes it on a two-week stay in a luxurious American spa resort. On the first night at the resort, she sees a girl who she later discovers is America's most famous murder victim. She sees this girl alive and yet the whole of the American media is buzzing with stories about how this girl was murdered by her parents, who are in jail serving life sentences. The heroine, this British mother of two, knows that, in fact, this girl is not dead, but will anyone listen to her?

What's your advice for aspiring crime novelists?
The most important thing is to have an original story idea. There are many kinds of crime plots that have been done a million times, so try to think of a story that no one has told before. That is what will hook an editor – something unusual, not something that feels like it's been done.

Reading is crucially important. I don't believe anyone can improve as a writer unless they're reading regularly. It's through reading that we learn what works, what doesn't work, and if you meet a writer who says "I've always wanted to write but I don't read anything," then that's crazy. It's like saying "I want to be a chef, but I've never eaten any food."
Related Links
HKTDC Hong Kong Book Fair
Sophie Hannah