21 Aug 2017
Inspiring Innovation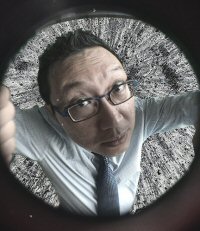 The Massachusetts Institute of Technology's MIT Hong Kong Innovation Node – a strategic outreach to Greater China for the prestigious US private research university – formally opens its purpose-built premises next month. Brian Yen, Executive Director, explains what has been achieved in the year since the node's soft opening, and what lies ahead.

What's the idea behind setting up an innovation node?
Due to rapid advancement in technology, from the Internet to advanced manufacturing, a small number of individuals now have the capability to bring about monumental disruption to existing industrial giants. We're at a tipping point where David is wielding an ever-smarter sword against Goliath in most industry sectors. Increasingly, students around the world of all age groups find traditional mono-discipline education inadequate to equip them to tackle this new and rapidly transforming work place. Thus, education in innovation becomes critical. Students learn the importance of both technical skills as well as business acumen. Each student will use their multidisciplinary skillset to excel in his or her chosen career path.

What's the function of the Hong Kong Innovation Node?
The MIT Hong Kong Innovation Node has been operating since June 2016 as a place to test the waters – a foothold, a point to start to explore this very important part of the world. Its aim is to foster an innovation ecosystem in Hong Kong and the Pearl River Delta by being a world-class catalyst accelerating the region's transformation in a rapidly changing world and significantly amplifying MIT's global impact with its enduring presence in the region.

What happens at the Node?
We've been running various types of programmes using partner premises. We now have our permanent premises at the Hong Kong Productivity Council in Kowloon Tong, a 5,000 square feet facility just built, which will formally launch in September.

Our flagship programme is the MIT Entrepreneurship and Maker Skills Integrator (MEMSI), a two-week, fully immersive bootcamp for aspiring hardware system innovators from universities in Hong Kong and from MIT. Thirty strangers get together in Hong Kong each January and June, forming teams to collaborate in building a start-up based on a product with both hardware and software components. They also learn how mass-production works in China. At the end of two weeks, teams are expected to come up with a working prototype and a business plan.

This summer (12-19 August), we launched a mini MEMSI program for secondary schools, a pilot entrepreneurship programme for selected high school students. In October, we will host a weekend programme for primary-student winners of the Hong Kong Jockey Club-sponsored CoolThink App Inventor contest. Plans for an international symposium, to be held in Hong Kong in 2018, are being made.

We're developing a forum on the start-up environment and academia's role in innovation, and an app inventor weekend workshop. We also hold a speaker series with guest presenters, and will soon open those talks to the public. Many other programmes will follow, with Fintech our next big push.

Can you outline some of the key achievements so far?
The MEMSI programme is a milestone. That programme has now stabilised, and is reaching out to high schools. Now that our own space has been designed and built, we have a facility in place for professors to give talks and hold symposiums. In early July, we brought out seven start-ups from MIT to stage a funding road show. They came through the node and we introduced them to investors and showed them how to access Shenzhen when the time comes to scale up production of their product. We are now incubating two teams that came out of our MEMSI programme.

Tell us more about those start-ups.
One is making a smart pill box for contraception medication. Its push messages prompt the person to take the right pill, and send a reminder to their phone. The idea came from our January MEMSI. The four-person team behind it – two from Hong Kong, two from MIT – will continue to work on it during the summer holiday as well as during the school year.

Another team is making Google glass for divers – working underwater, it will display information directly onto the diver's mask. The two co-founders were participants in our June 2016 MEMSI program, and their prototype is expected by the fall. This is what we do at the Hong Kong MIT Innovation Node – we incubate people, not businesses. We give them advice and connections to succeed, and expect to ramp that up going forward.

How does the funding model work?
A core group of private donors has provided our initial funding, but as time goes on we will charge fee-based programmes, and open them to international participants. The plan is to become more sustainable over time. The Hong Kong Innovation Node is the only one, for now. However, if all goes well, we may stamp the model elsewhere.
Related Link
MIT Hong Kong Innovation Node