21 Sept 2017
Crafty Brews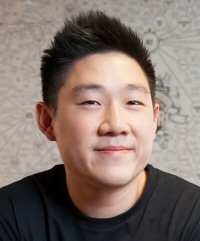 Hong Kong's craft beer scene has exploded in recent years, with the number of local breweries growing from two to more than 20. Now in its sixth year, craft ale festival Beertopia has gone from strength to strength to become Asia's biggest event of its kind. Featuring 80 locally brewed beers, this year's event takes place, 22-23 September, at the Central Harbourfront.

Taking note of the trend, cult Japanese beer brand Hitachino Nest, which is distributed by the Owlsome Group in Hong Kong and China, set up its first international outpost in Hong Kong last year, offering weekly tours and tastings. It currently brews a white ale, a lager, an India pale ale, and an espresso stout on the premises with plans to add more. With more than 7,500 square feet of space, it is the third-largest brewery in Hong Kong.

Hitachino Nest Hong Kong General Manager Chris Wong, a former accountant who also co-founded local homebrew store HK Brewcraft, is upbeat about the industry. With craft beer sales now representing three per cent of total sales in Hong Kong, Mr Wong says, there's further room for growth.

Having worked previously in a big company such as PWC, what was it like switching to the SME sector?
It is a lot more fun looking after your own money than someone else's. It was also a lot of hard work setting up on our own as we had to take care of everything by ourselves within our tiny company. [Then] I met the owner of the Hitachino HK Brewery during one of our homebrew workshops, and one thing led to another. It has been a great journey so far.

Why did Hitachino decide to set up its first international outpost in Hong Kong?
Hong Kong is one of the fastest-growing craft beer markets in Asia and we are very excited to be part of this movement. The Hong Kong palate is arguably more international [than in many parts of the world] and welcomes new flavours compared to other cities, having been established as an international shipping port and financial centre since its days as an English colony. We see the same trend in the beer market, as local breweries are constantly encouraged by their customers to break boundaries and create new beer styles inspired by Hong Kong's multiculturalism.

What are the advantages of doing business here?
We have no import taxes, excise duties or alcohol taxes and can import almost any ingredient from around the world. There is a pool of very highly educated work force to draw from, and we have very well-educated customers with good spending power and a desire to sample good beers.

With so many independent craft brewers now brewing in Hong Kong, how do you differentiate yourself from the competition?
Hitachino Nest beers are authentic Japanese-style craft beers that don't simply follow the craft beer trend around the world. The brewery was born in a Japanese sake brewery [the Kiuchi Brewery, which is based in Naki, Ibaraki prefecture in the Kanto region on the main island of Honshu] and has almost 200 years of history, as it's been brewing sake since 1823. The focus is on finding a perfect balance between the natural brewing ingredients.

Hitachino HK Brewery is also starting a local sub-brand Hiiro Seed. Tell us more.
With Hiiro Seed, we strive to brew creative beers that combine unique Japanese-brewing craftsmanship with the energy surrounding Hong Kong's craft beer movement. We are starting with four beers under Hiiro Seed: a Guava Berliner Weiss, an Export German Lager, a Strong Bitter, and a West Coast IPA.

What is unique about the Hong Kong craft beer market when compared to other craft beer markets globally?
Hong Kong's craft beer market is a mirror of Hong Kongers' demand for top-notch quality and extreme diversity when it comes to food and beverage. Driven by such a highly beverage-savvy customer base, Hong Kong craft breweries are allowed to grow faster here than any other city in the world. Over the next few years, the city is on track to become the leading craft beer hub in Asia.
Related Links
Beertopia
Hitachino Nest