26 Oct 2017
Tell-tale Heart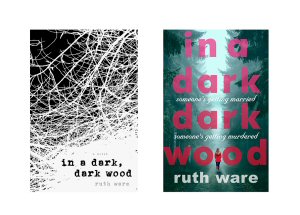 International best-selling author Ruth Ware is among the featured writers participating in this year's Hong Kong International Literary Festival, to be held 3-12 November. Visiting Hong Kong for the first time, Ms Ware will be part of a high-powered lineup spotlighting this year's festival focus on crime writing.

What drew you into writing and, specifically, crime writing?
I've always written. Right from when I was a little girl, I started making up stories about my dolls and teddies, and they got longer and longer, and more and more serious, until finally I was writing novel-length things in my teens. However for years, I simply put them under the bed, not really believing, I suppose, that I could be a "real" writer and actually get published. I wrote in almost every genre you can imagine: sci-fi, fantasy, romance, literary fiction. But the one thing I never tried was crime. It was only when a friend said one day that she would love to read a thriller set on a hen night, I immediately knew [that] this was a book I simply had to write. It became In a Dark, Dark Wood.

Your most recent novel is The Lying Game. How did you get the idea for this story?
When In a Dark, Dark Wood came out, someone said in a review that it did for female friendship what Gone Girl [by Gillian Flynn] did for marriage. On the one hand, it was a fantastic quote and I was very flattered. But on the other hand, I immediately felt a pang of guilt for all my amazing female friends and the bond we've shared over the years – if you've read Gone Girl you'll know why.

Cabin 10 had very different themes, but when I came to write my third book I thought: right, I am going to set the record straight and write a book about the importance of female friendship and how wonderful women can be, and how supportive we are to each other. Only of course, being a crime writer, it did end up being something rather darker and more twisted than that. But I think the core idea – an exploration of the lengths women will go to for their friends, and the way those bonds are tested over the years – is still there.

How do you feel about all three of your books making it on the New York Times Best Sellers List, including The Lying Game, which debuted at number three?
Every day I have to wake up and pinch myself. It's very hard to believe, when I'm writing in my little study at the back of our house, which I share with our spare bedroom, that people all over the world are reading my books. It's a great privilege to get out there and meet them occasionally.

The Lying Game was recently picked for actress Reese Witherspoon's book club. Tell us the story behind this.
I am still kind of lost for words, really. I admire her hugely, both as an actress and a producer. I think she has been incredibly clever with her career and the projects she has picked. I think we must have similar taste in books, because I've read quite a few of her book club picks and not one of them has been a dud. So to be chosen for that line up was just the best compliment imaginable. I still remember when I got the phone call from my agent telling me that Reese had read and loved my first book, In a Dark, Dark Wood. I was standing in the rain, halfway home, just mouth open in disbelief.

Why do you like the crime genre?
I suppose what I love about the genre is that it can explore both sides. It can be extremely technically clever and very plot-driven, with clever puzzles designed to trick the reader. But at its core, it's also about the human heart and how people are weirder and more flawed and more vulnerable than we think. I love that I'm given free rein to explore both sides.

With crime fiction still as popular as ever, who are some of your influences?
I often say, I learned how to plot by reading Agatha Christie, but how to write character by reading Daphne du Maurier. Du Maurier isn't often shelved as crime. I think her romance novels like Frenchman's Creek make people think of her in that niche. But My Cousin Rachel and Rebecca are both 100 per cent psychological thrillers, and extremely tense.

Why do you think international audiences are attracted to psychological thrillers?
I think for the same reasons that I love them myself: the best books in the genre deliver both a fiendishly clever plot that pits the writer and reader against each other in a race of wits, but also tells you something profound about human nature.
Related Links
Hong Kong International Literary Festival
Ruth Ware