16 Jan 2018
Building Innovation in the Property Market
Hong Kong is a hotbed of entrepreneurial innovation, with technology start-ups in the limelight. And while the fields of e-commerce, financial technology and information technology sectors dominate among the nearly 2,000 start-ups estimated in the city by InvestHK's most recent survey (as of August 2016), new businesses engaged in property technology – or Proptech – have been quietly growing.

Proptech refers to the application of technology to solve challenges in the real estate sector. According to new research from real estate services firm JLL, Proptech start-ups in Asia-Pacific are outpacing their counterparts in Europe and the United States, led by Greater China including Hong Kong.

Within the US$4.8 billion raised by APAC-based Proptechs since 2013 (representing more than 60 per cent of Proptech investment worldwide), Hong Kong and the Chinese mainland accounted for 39 per cent, according to the report Clicks and Mortar: The Growing Influence of Proptech, which analyses the state of Proptech and its growth potential in 13 markets across Asia-Pacific.
Commissioned by JLL and authored by start-up community Tech in Asia, the report also reveals the forecast for Proptech growth in the region, predicting that funding will reach US$4.5 billion annually by 2020.
Exciting Convergence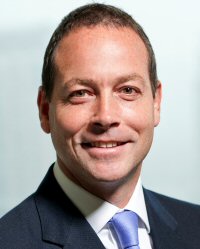 Anthony Couse, CEO, JLL Asia Pacific, said technology and real estate are converging in exciting ways.

"We're already seeing the potential of data analytics, artificial intelligence, the Internet of Things, virtual reality and blockchain, to transform how we invest in and occupy real estate in the future," he explained.

"The findings of the report show that there is a great deal of potential for Proptech in Asia-Pacific. With its young population, rapid urbanisation and 'mobile-first' mindset, all the conditions are in place for this new sector to accelerate, bringing increased efficiencies and better experiences for the end-user."

According to the report, Greater China and India are the top-two markets for Proptech start-ups in the region, based on funding value and total number of deals. Those in Greater China raised the most funding with approximately US$3.02 billion, or more than 60 per cent per cent of Asia-Pacific's total funding from 34 deals. India has the highest number of Proptech start-ups in Asia-Pacific at 77 deals which, combined, raised a total of US$928 million.
Gaining Momentum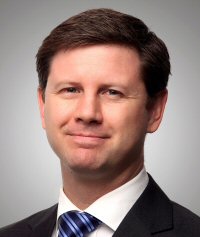 The US$202 million worth of investments inked in Hong Kong over the 2013-2017 period accounted for 2.6 per cent of the global total, and Christopher Clausen, Associate Director of Asia Pacific Research at JLL, expects the pace of the sector's growth to accelerate.

"The high cost of living in Hong Kong and the city's history as a traditional financial centre have arguably held back innovation and the development of the tech industry in Hong Kong," he said. "But the city's tech industry is steadily gaining momentum and there are an increasing number of unicorns that got their start in Hong Kong. The Hong Kong Government's recent launch of the HK$2 billion Innovation and Technology Venture Fund should help spur further growth of the tech industry, and with it, the Proptech sector in Hong Kong."
"Our research has indicated that Hong Kong's mature real estate market presents opportunities for Proptech to grow as the market itself has numerous challenges that traditional players cannot solve yet."
The report's authors said that Hong Kong is already a vibrant hub for Proptech start-ups. "Our research has indicated that Hong Kong's mature real estate market presents opportunities for Proptech to grow as the market itself has numerous challenges that traditional players cannot solve yet," said Terence Lee, Chief Editor at Tech in Asia. "Additionally, clients in Hong Kong are reported to be open-minded and willing to try out new methods and the territory also ranks high in digital savviness, measured by the Networked Readiness Index (NRI) by the World Economic Forum."

The report reveals that Proptech start-ups serve four main verticals: Brokerage and Leasing, Investment and Financing, Project Development, and Property Management. More than half (52 per cent) of the start-ups that have raised funding since 2013 are in the brokerage and leasing space, where they serve as a marketplace for brokers, property owners and purchasers.
Success Stories
The local findings suggest that, in Hong Kong, the healthy growth of brokerage and leasing, and investment and financing in particular, has likely been motived by high property prices.

Notable Proptech start-ups that have successfully leveraged on the Hong Kong real estate market's limited affordability include WeLab (Investment and Financing/Fintech), which operates Wolaidai, one of China's mobile lending platforms, and WeLend, one of Hong Kong's online lending platforms.

In 2016, the company was named in a KPMG-sponsored report as one of Top 100 global Fintech companies. WeLab managed to raise US$160 million from investors led by Malaysian fund Khazanah Nasional Berhad, in early 2016 and more recently (November 2017), US$220 million from investors led by Alibaba Entrepreneurs Fund in Series B round, according to Tech in Asia.

Campfire Collaborative Spaces (Brokerage and Leasing/co-working space) claims to be Asia's fastest-growing network of shared workspace and associated business tools. Co-founded in Hong Kong in April 2016 by three entrepreneurs – Albert Fung, Wang Tse and Brian Fung – Campfire last year secured US$6 million in a seed round from various angel investors in the real estate industry. It is now in the process of scaling-up rapidly to locations in London, Singapore and Australia, as well as adding more venues in Hong Kong.

Spacious.hk (Brokerage and Leasing/list and search) is a property listing online marketplace connecting buyers and tenants throughout Asia. It was founded in 2012 by British expatriate Asif Ghafoor who, after searching for a place to live in Hong Kong, discovered a market niche. Raising US$3 million in funding in 2015 propelled the start-up's regional expansion.
Asian Unicorns
The report also notes that China and Japan lead the region as countries with the highest potential of nurturing unicorns – or US billion-dollar start-ups.

"We've noticed that China already has Proptech unicorns. Notably, Lianjia raised US$1.69 billion for its tech-enabled brokerage business. Given the country's enthusiastic adoption of Fintech and mobile payments, there are likely to be more in China. But we also think Japan is ripe to create a billion dollar start-up because of its eagerness to adopt blockchain," said Mr Lee.

"While many of the start-ups we follow are in areas such as e-commerce and gaming, we believe that Proptech is one of the key sectors to watch in the next three to five years."

Companies such as JLL stand to benefit from the growing number of start-ups coming up with solutions scalable for big corporate needs, according to JLL's Anthony Couse.

"Once we start to see the application of technologies, such as 3D printing, robotics and drones, alongside the rise of smart cities in Asia, it could lead to a transformation of the real estate industry."
Related Link
JLL