17 Jan 2018
Tech Development Bears Fruit
Globalisation and enhanced cultivation and distribution practices made possible by today's technology have markedly changed the fresh-fruit sector, nowhere more so than in China. While business is already booming, a joint research project by the Boston Consulting Group (BCG) and AliResearch suggests that sales are set to soar even higher. Their findings suggest that, by 2020, the value of the sector's online sales alone will be around Rmb347 billion (US$52 billion). The figure represents a 15 per cent rise of all fresh produce revenue, from the current level of seven per cent. Online sales, however, will remain dwarfed by purchases made via more conventional routes.

Much of the increased spending in the sector can be attributed to higher levels of disposable income of many Chinese mainland consumers. Indeed, research has shown that more affluent families in the mainland are increasingly inclined to buy premium-branded fruit, with online channels often their favoured purchase route.
Fresh Produce Online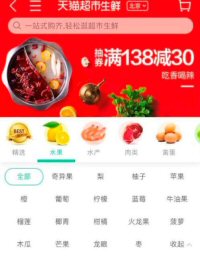 According to industry sources, the mainland's fresh produce e-commerce platforms started in 2014, when a raft of investors began backing digital entrepreneurs targetting the sector. While the initial flurry of activity has abated, investors are still circling the sector, with premium products and partnerships with conventional chain-store operators considered the most lucrative.

Apart from e-commerce giants such as JD.com, which has incorporated fresh produce into its existing platforms, several dedicated sites looking to super-serve the sector have also emerged, most notably Meiri Youxian (missfresh.cn) and Benlai Shenghuo (benlai.com). Such operators, however, have had to contend with the sub-brands launched by some of China's long-established digital markets, most notably Hema, the O2O supermarket chain launched by Alibaba, which seeks to combine online convenience with the assurance of in-store product assessment and local delivery.
Diverse Range Online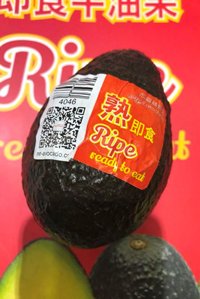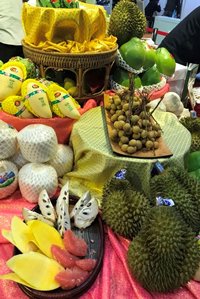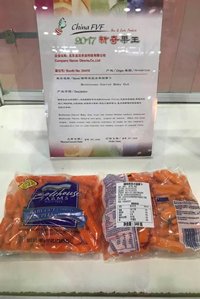 Online channels have an advantage in terms of the range on offer, with BCG-AliResearch citing high levels of consumer appreciation for the extended selection available online. By comparison, according to a survey conducted in one second-tier city in southeastern China, the majority of the fruit sold on the high street tends to be more commonplace, with 65 per cent of such purchases described as "everyday items" by shoppers, while the remaining 35 per cent is largely accounted for by seasonal fruits, few of which are seen as exotic.

Typical of many such shoppers is Ms Chen, a Beijinger with a monthly income of Rmb10,000. The majority of her fruit purchases are made at a specialist supermarket close to home, where she primarily buys a selection of competitively-priced everyday fruits, such as apples, bananas, grapes and oranges. "While I sometimes buy online, it is often difficult when you are buying for just one person as you need to spend quite a lot to qualify for the free shipping," she said.

But according to Xiong Donglin, General Manager of Dikluo, a Wuhan-based fruit technology company, an increasing number of high-end offline stores now carry a considerable product range, while several online platforms also stock mid-range produce. "There's clearly a degree of convergence occurring," he noted.

"At present, consumers find in-store shopping appealing as it allows them to inspect and evaluate everyday produce before purchase. However, online shopping is seen as quick, convenient and offering a wider choice, which also comes with the reassurance of buying from a well-known brand.
Apart from dedicated e-commerce platforms, online purchasers can also buy via WeChat, one of the mainland's most popular social media channels. "In order for its business to be sustainable, a WeChat store needs between 500 and 1,000 active customers, a level most find easy to secure," said Fang Kaizhe, General Manager of Yikailong Network Technology, a Shanghai-based supplier to several WeChat vendors. "In the case of the most successful WeChat businesses, it is not unusual for them to have a client base well in excess of 10,000.

"Unlike e-commerce platforms, which often have a vast number of customers, WeChat stores serve a limited number of customers and offer a more personalised experience, with some owners even making deliveries themselves. On the downside, WeChat store customers tend to have high expectations of product quality, although the flipside of this is that they tend to be less price-sensitive. Once they are convinced of the quality of your products, they tend to become life-long customers."
Soaring Imports
According to the China Industry Information Network website chyxx.com, the mainland imported US$5.857 billion worth of fruit in 2016. While this represented a 2.53 per cent drop compared with 2015, the underlying trend still indicates continued growth in the sector.

Examining the history of individual fruit category imports gives a clearer picture of the market's development. In the case of avocadoes, for instance, only 31,800 kilogrammes were imported in 2011. By 2016, however, the corresponding figure was 15 million kilogrammes. Overall, rising demand for avocadoes and other lesser-known fruits has been ascribed to greater health awareness among consumers, as well as higher levels of income and an increased willingness to experiment with new or novel foodstuffs.

On the digital side, Mr Fang estimates that imported fruits account for about 70 per cent of his company's fruit business in terms of quantity and turnover. "Imported fruit tends to be of a higher standard. While many locally produced fruits taste surprisingly good, they leave much to be desired in terms of meeting safety standards, often having a high pesticide content, for instance."

Such imports, though, do not necessarily sound the death knell for domestically produced fruit. In fact, Liu Ding, one of the organisers of the 2017 China Fruit and Vegetable Fair, held in Beijing in November, believes these imported items could actually benefit locally grown varieties in the long-term.

"Even though they may cause demand to drop for China-grown varieties in the short-term, ultimately domestic producers can learn a lot from these imports, particularly with regard to quality-control, packaging, logistics and brand-building."
For more China market opportunities, please visit: http://research.hktdc.com.