23 Jan 2018
Top Dog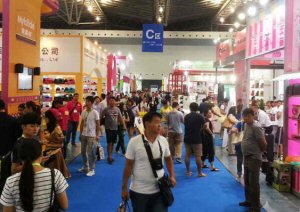 With the pet-product market all but saturated in many of the world's more developed countries, the potential size of the China market, as well as the surge in pet-ownership levels there, have proved irresistible for global businesses targetting the sector, as highlighted by the November China International Pet Show (CIPS) in Shanghai, which featured more than its fair share of overseas exhibitors.

China's pet market has undergone massive expansion in recent years. Its current level of dog ownership, for instance, is about 27.4 million, which puts the country in third place globally, behind only the United States and Brazil. On the feline front, China does better still. With the country's level of cat ownership now standing at 58.1 million, it is second only to the US.

Despite such impressive numbers, the sheer size of China's population – more than four times that of the US – means the current ratio of pets to households is still relatively low. Meanwhile, some 73.2 per cent of all pet owners in China fall within the 20-35-year-old category and are predominantly female.

The largest product sector in the overall pet-care industry, food accounts for 35 per cent of all pet-related spending in China, with overseas players – notably Mars Foods, Nestlé and Royal Canin – holding a 70 per cent share of the sector.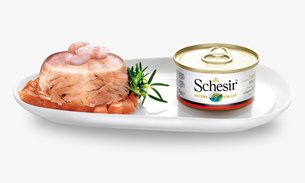 With pets increasingly seen as family members, however, demand for food that is guaranteed to be healthy and safe has grown in recent years. One company looking to address this demand was Genoa-based Agras Pet Foods, purveyors of the Schesir (super premium) and Stuzy (premium) brands of cat and dog foods.

"As we are now seeing pets regarded as family members, even in Africa and other early-stage markets, we only use ingredients that are also cleared for human consumption," said Export Manager Andrea Terrile.

"Developing countries are very much our key expansion markets, with China our priority. While we have been selling in Hong Kong for 10 years now, we only made our first inroads into the mainland market four years ago," said Ms Terrile.
Water Buffalo Meat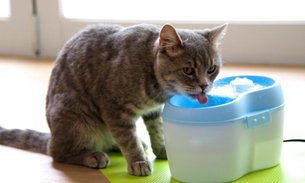 Founded in 1865, Mumbai-based Allanasons is said to be India's largest producer of water-buffalo meat and moved into the pet-food sector in 2007.

"At present, we account for 70 per cent of all of India's exports in the pet-food sector," said Sales Director Sanjay Dighe. "We supply 70 companies in 23 countries, all of which share our belief in the benefits of water-buffalo meat as a pet-food staple. It's low in fat and cholesterol, while being high in protein and vitamins."
Many pet owners are also on the lookout for more efficient ways of keeping their four-legged friends hydrated. One company that quicly moved into this niche is Kowloon-based Sealand Holdings. Originally a manufacturer of fish-tank pumps, the company diversified into producing dog- and cat-friendly drinking fountains.

Repurposing its existing fish-tank pump systems, Sealand developed a more robust drinking fountain, which comes with a three-year warranty.

"Pets prefer moving water and our water fountains stop them from drinking from taps or toilets," said Stephen Lam, the company's Business Development Manager.

The range also features a surface skimmer, designed to aerate the water and ensure it remains saliva and dirt-free, while also capable of dissolving dental-care tablets. "The tablets contain glucose oxidase, an enzyme that helps keep teeth clean, while also acting to reduce bad breath," said Mr Lam. "It's a far simpler solution than brushing your dog's teeth."

In Asia, the company's two-litre Cat H20 system is more popular, with its compact size also appealing to dog-owners. By contrast, its considerably larger Dog H20 unit is its best-seller in the US and the European Union.

In addition to doggy dental care, canine coiffuring and other forms of pet grooming are also growing in popularity. Indeed, this particular segment proved lucrative for many exhibitors at this year's event, including Kanistar Pet International.

Originally a supplier of more conventional veterinary products, its grooming range has provided the Shanghai-based company with a highly profitable second string. Its 10-year-old Kiss brand of dog-grooming products has long been a mainstay of its EU and US exports.

"Every year, we come to this show and get a substantial number of new orders," said Sales Director Merry Lee. "At present, we are particularly focused on our grooming products, which include a clipping, washing and a two-stage drying system designed to help you style your dog."

Largely engaged in OEM business previously, Dalian-based Kind Pet entered the cat sector last year with the launch of its proprietary Americalitter brand. "At the moment, we sell through Amazon and we also have deals in place with several pet-store chains," said Business Development Manager Summer Liu. "Overall, though, our focus is very much on exports and we don't really target the domestic market.

"Our litter is manufactured solely from environmentally-friendly materials with no chemical additives. This makes it considerably more expensive than the lower-quality products that dominate the mainland market."

Another business that formerly eschewed the domestic market was Shanghai-based Yousaint Industrial, the company behind the Ugoo range of cat houses, scratchers, litter trays and other pet accessories. Recently, it began rethinking its attitude towards the local market.

"At present, our China sales mainly involve a few Taobao transactions," said Sales Manager Sasha Peng. "Next year, though, we will target the domestic market more actively.

"With the mainland market continuing to expand and a greater willingness to spend by pet owners, we have had to reassess the opportunities. For us, there has never been a better time to boost our profile closer to home."
For more China market opportunities, please visit: http://research.hktdc.com