26 Jan 2018
A Feast of Artistic Treats
Now in its 46th year, the most comprehensive line-up to date will enthral audiences throughout a month-long programme, running from 23 Feb-24 March. More than 1,700 outstanding international and local artists will feature in some 130 performances, with a raft of complementary outreach and education activities.

"In addition to organising wonderful performances for our enjoyment, the festival is committed to making a long-term impact on artistic development in our city," said Victor Cha, Chairman of the Hong Kong Arts Festival (HKAF). "We therefore include a wide array of outreach and educational activities, and offer an important platform for local artists."
Multicultural Talents
The programme is curated to place equal importance on traditions and contemporary creations. In addition to sourcing international talent, the organisers commission and produce work in theatre, music, chamber opera and contemporary dance by Hong Kong's own creative talents and emerging artists. Many of these artists have subsequently had successful runs both locally and overseas.

The festival also presents more than 300 related activities that offers diverse arts experiences to the community as well as tertiary, secondary and primary school students.

Tisa Ho, HKAF Executive Director, said the festival has grown and evolved in sync with the city.

"In the beginning, there were very few venues – now we utilise multiple venues, including City Hall (the original venue), the Hong Kong Cultural Centre, and the Hong Kong Academy of Performing Arts (HKAPA)." Soon, the new East Kowloon Cultural Centre will be added to the mix, and "hopefully, Tai Kwun and the West Kowloon Cultural District," she said.

"Current audiences have grown up with the festival – many remember queueing for tickets as students," Ms Ho continued. The 26-year-old Young Friends scheme remains one of the best-loved components of the festival, and half-price student tickets, made possible by sponsors and donors, continue to be in high demand.
Only the Best
Organisers scour the world to bring mega-stars and "funky, cutting-edge performers" to Hong Kong, Ms Ho said. Quality is the criteria.

"It's an artistically-driven festival, so we invite the best we can find," Ms Ho said. "We need to, as we have a very informed and educated audience. Their expectation for the festival is that it will be interesting and of high quality."

Ticket sales exceed 100,000, with up to 17 per cent of patrons coming from outside Hong Kong, including the Chinese mainland, other regional cities, and some from the United States and Europe.

This year's programme will especially resonate with today's audience, said Ms Ho.

"In the 46th Hong Kong Arts Festival, we take the notion of 'what's real to me' to celebrate the realities created and communicated through the artistry, creativity and thoughtfulness of our participating artists as they reflect upon society of the day, on humanity as a whole, and on the art that they practice," explained Ms Ho.
"Additionally, we want to highlight the role of the audience as active co-creator and partner to the artist, making what is experienced in performance real, meaningful and mutually reinforced. And, in the magical way in which great performances work, this deeply personal and unique experience is also shared with everyone present."
Programme Highlights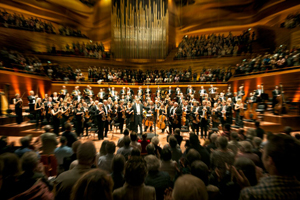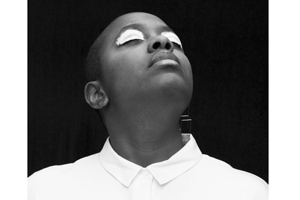 Programme highlights include the Danish National Symphony Orchestra, led by Grammy and ECHO Klassik Award-winning Italian maestro Fabio Luisi on its first Asian tour (20 March, Hong Kong Cultural Centre). Besides classics by Wagner and Strauss, this powerful ensemble will perform Danish composer-giant Carl Nielsen's Fifth Symphony, composed in reaction to the catastrophe of World War I; as well as Chinese composer Guo Wenjing's percussion concerto The Rite of Mountains, also a memorial to the devastating Sichuan earthquake in 2008, with soloist Li Biao.

The American Ballet Theatre will perform Whipped Cream, choreographed by Alexei Ratmansky and designed by pop-surrealist visionary Mark Ryden (22-25 March, Hong Kong Cultural Centre). In this fantastical production, a young boy over-indulges at a Viennese pastry shop and falls into a delirium where sweets and treats come to life in dance.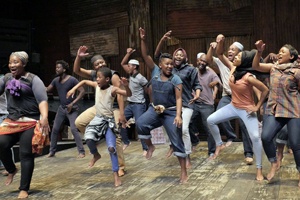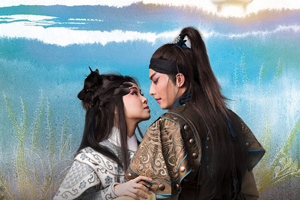 Grammy award-winning Cécile McLorin Salvant makes her Hong Kong debut with the Aaron Diehl Trio (21-22 March, Hong Kong Cultural Centre). She is widely seen as extending the lineage of America's big three female jazz vocalists and her sensual, supple voice has won her staunch fans among discerning jazz aficionados.

A Man of Good Hope by the award-winning Isango Ensemble (23-25 February, HKAPA) epitomises the impressive achievements in theatre and music in South Africa in recent years. Rooted in the townships and at home in the world's most sophisticated cities, this is exhilarating music theatre, bursting with life. The epic story unfolds with joyous ensemble singing and roof-raising marimba, djembe drum and dustbin percussion sounds.

Cantonese Opera gets new treatment in the hands of eminent director Fredric Mao, who brings theatre techniques into the production of Pavilion of a Hundred Flowers, written by legendary Cantonese opera playwright Tong Tik-sang (2-4 March, HKAPA). A tale of star-crossed lovers staged with a fresh new approach, the show is part of the Jockey Club Local Creative Talents Series.
Befitting a Great City
Ms Ho said that "every great city needs a great arts festival – and that is the way we serve the business community of Hong Kong."

The 46th Hong Kong Arts Festival's budget of around HK$125 million is financed through box-office sales, government baseline funding, corporate and individual sponsorships, and charitable donations. This includes an estimated 18 per cent that will come from other revenues, including the government's pilot matching scheme, which matches income generated through private-sector sponsorships and donations.
Related Link
Hong Kong Arts Festival