13 Feb 2018
Inspiring Design
More than aesthetics, good design also serves a function, a central theme of the inaugural DesignInspire, held last December at the Hong Kong Convention and Exhibition Centre. Organised by the Hong Kong Trade Development Council (HKTDC) along with the Hong Kong Design Centre, the debut event featured more than 220 exhibitors from 11 countries and regions, showcasing over 620 design objects and products.

Interior and furniture design was among the highlights of the show. Under the theme "Italy Makes A Difference," the debut event featured Italy as partner country. Several other countries, such as Sweden, Korea, also highlighted their own design heritage at separate country pavilions, which also featured Japan's minimalist aesthetics and Poland's original designs, as well as contemporary interior design and furniture from various European brands.
Furniture Rental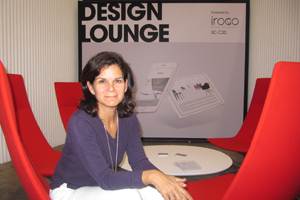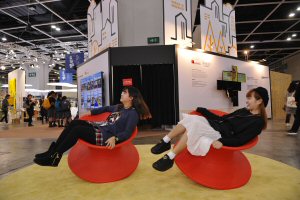 Among them was Hong Kong's IROCO Design Ltd, whose range of furniture – including modular balls, spun chairs, transparent chairs plus brunch table and chair sets – was displayed at meeting, rest and dining areas. Headquartered in Hong Kong with a presence in Shanghai and Tokyo, IROCO runs a rental business of branded European furniture for corporate and individual clients.

Set up in 2011, the company has carved a niche in the rental furniture market catering to high-profile events, such as exhibitions, functions, private parties and wedding banquets. "There are a host of design furniture brands from Europe, but only a few of them have been imported into the city," said Sonia Jackson, IROCO CEO and founding partner. "That's why we established IROCO, offering more than 40 European brands of contemporary furniture for rent."

IROCO's business comprises a rental division and the new IROCO for Contract, launched in January, offering rental furniture in large quantities for interior designers, architects and big corporations.
Bog Oak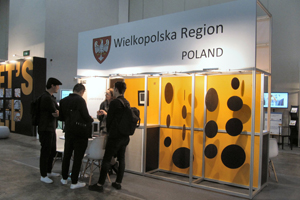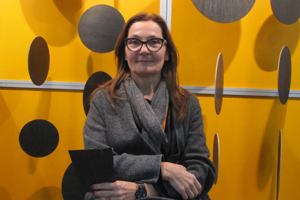 Poland is the world's fourth-largest exporter of furniture, just behind the Chinese mainland, Germany and Italy. The Polish pavilion at DesignInspire showcased several of the country's prominent design houses from the central west region of Wielkopolska. Among them was Biuro Projektowe, which attracted plenty of attention for its bog oak installation.

"Aged between 4,000 to 5,000 years old, bog oak is a type of black ancient wood extracted from the lake or oak bottoms," said company founder Katarzyna Laskowska. "Bog oak in elegant raw black is so precious that its production is limited."

The designer and university professor's signature work involves playing with patterns and various materials. Some of her iconic designs include her rare bog oak furniture, jewellery, installation and flooring collections.

Ms Laskowska said she found DesignInspire informative and inspiring for visitors as well as exhibitors like her, who can learn from the creativity displayed by other design experts from Italy and Scandinavia.

A growing appreciation for design in Asia also makes the event an ideal place to tap the spending power of Asian consumers, she noted. "In pursuit of lifestyle, the growing middle income population has a preference for products of higher quality, which in turn spurs demand for furniture design services in Asia. During the exhibition, I talked to visitors from hotels, interior designers and architects about custom-made projects. My design process is shown and explained with catalogues. Starting our chat from the scarce bog oak would create some interesting talking points."
Cross-border Markets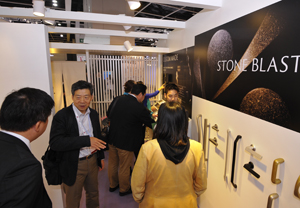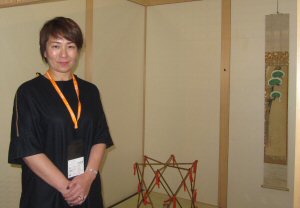 Based on their previous experience exhibiting at InnoDesignTech Expo two years ago, Japan's SISO Juken Co, Ltd. and Union Corporation Japan decided to participate in this year's rebranded show.

Specialising in the design and manufacture of door handles, Union Corporation Japan uses diverse materials such as copper, iron steel and marble to produce a wide array of products. "We met a major local property developer here two years ago," said Go Satoi, Sales Manager of Union Corporation. "After several back-and-forth negotiations, we are now on their list of vendors. So we have returned to get more contacts from potential clients,"

With many new hotel and commercial projects due for completion soon in the Chinese mainland, Union Corporation Japan was looking to find contacts for four and five-star hotel projects and mid-to high-end commercial building developments at DesignInspire. "During the exhibition, we already met interior designers and architects from Hong Kong, the mainland and Indonesia."

Specialising in prefabricated tea rooms, SISO Juken was eyeing Japanese-style restaurants, luxury hotels, affluent families and upscale residential developments as potential clients, according to Managing Director Haruko Okamoto. "Agencies, interior designers, decoration houses and property developers with a keen interest in Japanese culture are on our radar. Some of them may be our potential clients of wood house construction."

She said that prefabricated tea rooms are intended for tea art, flower installation or can be used as bedrooms, or can be customised for mahjong rooms or those at a similar size.

"Two years ago, we received many enquiries through our participation in the city's exhibition. After that, we received clients from Jiangmen and Shanghai via our Hong Kong connection. We have come to realise that Hong Kong is the gateway to mainland China, as well as a platform for capitalising on Belt and Road opportunities. This is why we came back."
Related Links
DesignInspire
IROCO