15 Feb 2018
Hong Kong Retail Goes on a Spree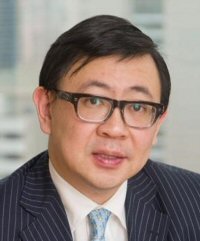 After 10 solid months of growth, Hong Kong retail sales have bounced back strongly. Michael Cheng, the Asia Pacific & Hong Kong/China Consumer Markets Leader of international accounting and consulting firm PricewaterhouseCoopers (PwC), explains why the rebound that started in 2017 should continue for the next five years.

Why are you bullish about the direction of retail?
Hong Kong retail sales climbed steadily in 2017, finishing the year with 2.2 per cent growth compared to 2016. Retailers enjoyed a boom period during the traditionally busy month of December, when the value of total retail sales expanded 5.8 percent year-on-year to HK$44.8 billion. Overall, this was the strongest performance since 2013.

The city's advantage as a retail hub is that Hong Kong still enjoys the position as the world's freest economy, providing high-quality and trustworthy goods, under a well-established legal system that provides confidence and excellent consumer experience. This encourages legal imports and reduces the attractiveness of purchases made through irregular channels, thus bringing long-term benefits to both Hong Kong and the Chinese mainland retail sectors, as well as to promote consumption upgrade in the mainland.

Tell us about some of the trends observed in this rebound.
Despite some store consolidation and a retreat from main street locations, luxury goods, especially jewellery and watches, was one of the best-performing sectors in 2017. After gaining 5.2 per cent in 2017, this luxury category is expected to further recover in 2018, contributing to a further improvement in the overall retail sales in Hong Kong for this year and onwards.

In other growth sectors, sales of apparel gained 6.5 per cent in value in December 2017; footwear and accessories 3.3 per cent; and cosmetics (including medicines) 11.4 per cent.

What's driving spending?
All-time high stock and real estate markets, both local and global, have created a significant wealth effect and much improved sentiment in consumption. In addition, tourist arrival numbers in Hong Kong, particularly from the mainland, have been encouraging and recovered steadily in 2017 under the much better and more stable political and social environment.

What can we expect going forward?
Combined with low jobless rate and a recent weakening US dollar against major currencies, PwC expects that Hong Kong's retail sector should be recovering well in the medium term and exceed the all-time high of 2013 within the next five years.

What challenges do you foresee?
The retail sector is still very much dependent on tourism – particularly from China. In 2017, mainland tourist numbers increased by 3.9 per cent year-on-year; those not from the Chinese mainland hit 14.03 million, up 1.1 percent year on year. A balanced mix of global and mainland visitors can boost domestic consumption and benefit the long-term development of Hong Kong's retail sector.

The Chinese government recently slashed tariffs on 187 imported consumer goods, including wines and spirits, pharmaceuticals and food. While PwC believes this policy will strengthen domestic consumption in China, it also argues that it will have only a modest effect on Hong Kong retail.

What would be your advice for retailers?
For Hong Kong and even global retailers to win over the longer term, they need to be a game changer within their industry. Retailers need to transform themselves: from being disrupted to be a disruptor. Embracing technology and data in order to provide unique customer experiences through diversified platforms and logistics networks are the keys to success.
Related Link
PwC