22 Feb 2018
The Importance of Literary Inclusiveness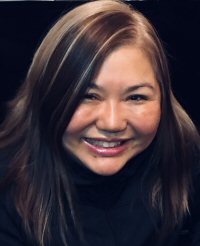 Author Ellen Oh is co-founder, President and CEO of the non-profit organisation We Need Diverse Books (WNDB), whose mission is to enable young readers to see themselves represented in literature. Originally from New York, Ms Oh has published the young adult fantasy trilogy Prophecy, a series set in ancient Korea, and the middle-grade novel The Spirit Hunters. Ms Oh is among the featured authors at this year's Young Readers Festival, part of the Hong Kong International Literary Festival, which runs from 5-16 March.

Why is it important for readers to have diverse characters in literature?
Literature needs to represent our world in all of its beautiful differences, especially for children who need to learn empathy in order to grow into the future leaders that we all need. And it is important to remember that it is not just about race and culture; it is also about intersectional representations for our LGBT and disabilities communities. We all need to see ourselves represented in our literature and media. But we also need to learn about and care for those who are different from ourselves. And that can't happen if mainstream stories of white, cisgendered, able-bodied, or straight narratives dominate.

How did WNDB come about?
In March 2014, [there were two] op-ed articles in The New York Times: "Where are the People of Color in Children's Books?" by Walter Dean Myers and "The Apartheid of Children's Literature" by his son, Christopher Myers. The last line of Mr Myers senior's heartfelt piece said "There is work to be done." Less than a month later, BookCon [an annual book fan convention] announced its all-star line-up of 30 authors and one cat – and even the cat was white. It was the perfect embodiment of the diversity problem and it helped us launch a grassroots movement. While diversity movements have been around for a long time in the United States, what differentiated WNDB was timing, luck and social media. We asked our supporters to use our hashtag #WeNeedDiverseBooks to tell the world why it was important and they responded with stories and pictures that showed how important representation was and how the lack of it could be so devastating.

What has been the global response to the campaign?
Let's face it, racism is a pervasive problem everywhere. And the marginalisation of LGBT and disabled communities is a real issue all over the world. I've heard from groups of activists in Europe, Australia and India who are trying to bring the We Need Diverse Books movement there. There may be others that I haven't heard from. I can only hope that the message will spread everywhere where it is needed.

How can people in Hong Kong bring diverse books or at least discussion of diversity in books centre stage?
The first thing is to take a look at the reading lists and see what is being assigned. How are the books being talked about? How are they being showcased? The second thing is to remember that diversity is in every single community, and empathy is learned from teaching children to respect those who are different.

Your first visit to Hong Kong is for the Young Readers Festival, where you'll talk about diversity in books, as well as your fantasy series Prophecy for young children. How did you get the idea for this series?
The idea came to me when I was stuck in Washington, DC traffic on my way to work. The thought popped into my head "What if everyone thinks that the hero of an important prophecy is a boy, but instead is actually a girl?" And then the whole idea came flowing out of me and I grabbed post-its and wrote them down as I crawled along in traffic. By the time I got to work, my dashboard was covered with post-its.

How does your own background and the need for diverse characters influence you?
Kira [the female protagonist in Prophecy] is a warrior girl. She's one of my favourite characters because she's a good kid in bad circumstances who tries to always do the right thing. I write Asian characters because I didn't have a lot of Asian heroes to read about when I was young. And when I had kids, I still couldn't find any. So I decided to write them myself. It was important to bring a little bit of my culture to Western audiences who had no idea about Asian mythology.

What are you working on now?
I just finished Island of Monsters, which is the sequel to my middle-grade ghost story Spirit Hunters. It comes out this July. In June, my Asian anthology of retold myths and legends, A Thousand Beginnings and Endings [will be] released and I am currently working on a new middle-grade fantasy novel.
Related Links
Diverse Books (WNDB)
Ellen Oh
Young Readers Festival