27 Feb 2018
Less for More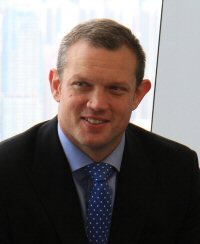 While business confidence in Hong Kong is growing, the city's employment landscape is also changing. Dean Stallard, Managing Director of Hays Hong Kong, explains the "new normal," which was revealed in insights gained from the latest research by the global professional recruiting group.

Tell us about the latest study.
For 11 years now we've surveyed corporates in the region to produce the annual Hays Asia Salary Guide, a definitive snapshot of salaries and recruitment trends across Asia. In our 2018 edition, the insights were drawn from more than 3,000 employers across Asia, representing some six million employees in the Chinese mainland, Hong Kong, Japan, Malaysia and Singapore.

What were the main findings for Hong Kong?
A solid 68 per cent of organisations in Hong Kong expect business activity to increase in 2018. Some 60 per cent of those surveyed also saw an increase in business activity in 2017, compared to 2016. Confidence is also growing about the economy overall, with 20 per cent of employers expecting the economy to strengthen further in 2018. This is an increase of nine per cent from what was previously reported, and highlights growing optimism that all major engines of growth in Hong Kong's business and economic landscapes are synchronised in an upward trajectory.

Are companies hiring in line with the positive business sentiment?
The economic outlook for Hong Kong is very positive. However, despite the feel-good factor in the city, employers will remain cautious when it comes to building their workforce. Although 43 per cent are planning additional hires in 2018, this is only a slight increase on the 39 per cent who did so in 2017.

Optimistically, the intended salary increases in 2018 are higher than in 2017. Though about half (49 per cent) will keep pay rises to between three and six per cent in both 2017 and 2018, the percentage of employers who intend to increase salary by more than six per cent rose from 16 per cent in 2017, to 22 per cent in 2018. This is a very positive indicator for Hong Kong, given the moderate salary increases over the years.

Why such a conservative approach?
Though salary increases across the board appear moderate, some sectors like technology and life sciences will see higher increases in salary due to persistent skills shortage. Take Life Sciences/Med Tech for example – we've seen a lot of salaries driven up through a huge amount of government investment. Things are looking up for Hong Kong this year, and we do expect to see significant increases for candidates with niche skills that are in short supply.

What other trends do you see?
Our Salary Guide findings show a lot of optimism about what's going to happen in the market as employers foresee more business activity in 2018. Employers are still increasing headcount, albeit incrementally, and there is a shift in focus on upskilling their current workforce. The goal is not solely to have a larger workforce, but a highly-skilled one that generates a higher productivity per head.

What does this mean for employees?
For candidates, these conditions represent something of a challenge. Those staying in the same job are likely to see only modest salary increases while those changing employers have a better chance of securing a higher salary, but there is likely to be fewer new jobs coming to market.

Candidates must do their research on what is happening in their sector to assess how much power they have in the market in 2018, and whether they need to do more to develop the skills in greatest demand.

Hong Kong employers reported that the top-five hardest roles to recruit for are entry up to middle management roles in IT, accounting and finance, engineering and sales. With competition high for top talent, only a little over half of employers in Hong Kong (54 per cent) say they are confident of recruiting candidates with the skills their organisation needs in the next 12 months.
Related Link
Hays Hong Kong