7 March 2018
Reinventing Taiwan's Tourism Strategy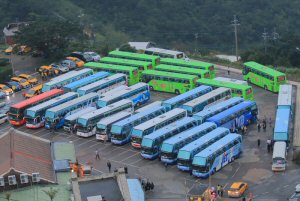 Taiwan's tourism industry has been hurt by changes in cross-strait relations since the 2016 election of the island's leader Tsai Ing-wen. With Chinese mainland visitors accounting for nearly 50 per cent of all tourists holidaying in Taiwan, the recent drop in tourist numbers hit the local service sector hard, with competition to secure the dwindling number of tourist dollars intensifying.

As a consequence of this fall in arrivals – with some figures indicating that the volume of mainland tourists dropped by as much as 30 per cent in the first instance – many hoteliers, restaurateurs and transport companies had to rethink their business strategy and switch their focus to tourists of different nationalities.

For 2017, the Taiwan Tourism Bureau said that visitor numbers totalled 10.7 million, although the number of mainland visitors again dropped, falling to 2.73 million. Significantly, while the mainland accounted for 40 per cent of all tourists visiting Taiwan in 2015, by 2017 this figure had fallen to just 25 per cent.

Despite the continued rise in the number of inbound tourists visiting Taiwan in the past two years, the local services sector has struggled, largely because mainland visitors typically spend more than their counterparts from other countries. This has meant that while tourists from elsewhere in Asia have swelled the overall visitor level, takings for the tourism sector as a whole are still down.

According to the Taiwan Tourism Bureau, the average mainland visitor spent US$232.15 a day in 2015, making the group Taiwan's biggest-spending tourists. Coming in second are Japanese tourists, who typically spent $221.45 daily. In terms of shopping alone, mainland tourists spent US$122.78 a day on average, far higher than the US$40.06 spent by the Japanese.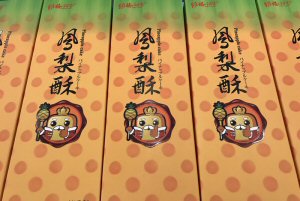 With no sign of any improvement in cross-strait relations, companies in tourism-related sectors have drastically adjusted their business strategies. In the case of hoteliers, many switched their focus to non-mainland tourists and to local consumers. In the latter instance, one business hotel in the scenic Beitou district now offers discounts to local residents who book accommodation for their relatives or friends or choose to host celebratory banquets in the hotel.

A different tack has been adopted by the Toong Mao Evergreen Hotel in the southern port city of Kaohsiung. While the hotel used to primarily serve mainland tour groups, it has now re-purposed 170 of its guest rooms to better suit the needs of individual travellers from a wider variety of countries.

A similar innovative approach has been adopted in the souvenir sector. Most notably, Sun Kuo-hua, Chairman of Vigor Kobo, has opted to set up new retail premises on the mainland.

Shou Xin Fang, a well-known tourism factory shop in the Tucheng district of New Taipei City, switched its focus to local parents and their children. It has also begun to woo Korean tourists and other Southeast Asian visitors. As a consequence, only about five per cent of its revenue now come from mainland visitors and it has managed to ride out the consequences of falling visitor numbers.

This approach has been mirrored in the tour-bus sector, with many operators now offering tours geared to the local market, while also seeking to build their non-mainland client base. Meanwhile, for those struggling to repay the large loans taken out during the tourism boom, Taiwan's Financial Supervisory Commission has stepped in and extended repayment periods by up to one year.

Having learned to survive without a massive influx of mainlanders, however, many businesses are now seeing signs that visitor numbers may again be on the rise. Already, demand for buses by mainland tour operators is said to have increased, with one company reportedly offered a day rate of NT$30,000 for one coach, a figure comparable to that commanded during the pre-2016 boom.

The optimism of such operators is also backed by official statistics. According to the Taiwan Tourism Bureau, mainland visitor numbers for both October and November last year were in excess of 40,000, while a 40 per cent year-on-year rise in the number of mainland visitors was recorded over the 1 October National Day holiday.

Although clearly heartened by such statistics, many businesses in Taiwan's tourism sector remain wary. Having weathered the storm triggered by the downturn in mainland visitor numbers, few are willing to rely solely on one source of outbound tourism again anytime soon. Indeed, the focus is now on retaining as many non-mainland visitors as possible.

For more China market opportunities, please visit: http://research.hktdc.com