9 March 2018
A Dog's Life in Hong Kong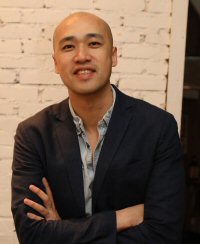 There are dog spas, doggy day-care and hotels that allow pets to accompany their overnight guests. The Japanese-inspired shopping mall, Mikiki in Kowloon, even allows shoppers to pop their pet in a stroller while they browse.

Restaurateurs are responding, too, and whether for breakfast, brunch, dinner or drinks, a growing number of pet-friendly neighbourhood cafes welcome patrons of the canine variety.

In this, the Year of the Dog on the Chinese zodiac calendar, operators are going all out with their planned pooch pampering.

Healthy-eating entrepreneur Larry Tang does not just cater to human well-being with his Locofama restaurant in Sai Ying Pun. Apart from a menu featuring mainly organic or local ingredients, there are also special dishes for dogs.
Resident Pooches
The "staff" at this friendly eatery includes two resident dogs – a rottweiler and golden retriever – that Mr Tang adopted, along with two cats.

"We have fostered over 30 dogs in the past two years," said Mr Tang, who also owns PMQ restaurant Sohofama and Supafood healthy fast-food restaurant in Sheung Wan. By regulation, dogs are not allowed inside restaurant premises, but since Locofama has a courtyard, they are welcomed there.

In partnership with two animal-rescue groups in Hong Kong – Lifelong Animal Protection (LAP) and Animal Friends – every Sunday is dog adoption day in premises opposite Locofama, where a farmer's market is also held. Mr Tang estimates that about 100 dogs have been re-housed in the past four months.

While the emphasis at his dining establishments is on healthy, organic food that is not only vegan or vegetarian, patrons love that they can bring their "fur kids" for a meal as well. A nutritionist from the United States played a role in developing the "human-grade dog food" offered on the canine menu, available one dish at a time on rotation. For the dog-loving community of Hong Kong, Mr Tang sees this as a natural fit.
Shared Spaces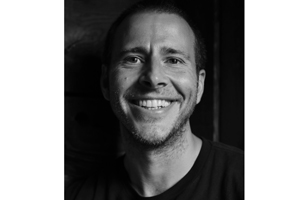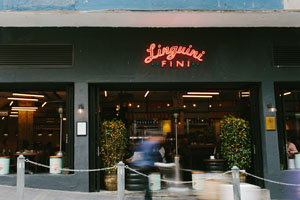 Todd Darling, founder of Homegrown Foods, also has pet-friendly areas at his Central restaurants Linguini Fini and Posto Pubblico, as well as the Stone Nullah Tavern in Wan Chai.

"There are very few places for people to really relax and enjoy good food and drink while out and about with their pets," said Mr Darling. "Our spaces are open-fronted, social spots by design, so they automatically attract those looking for an alfresco experience with their dog."

Having friendly dogs around creates a wonderful vibe outside of the restaurants, he continued. "I'm a dog owner myself and on a beautiful day, I'd never want to choose between enjoying a great meal or taking my dog out for a walk. Pet-friendly policies like ours mean you can do both."

The business benefits from guests who return time and time again because of the dog-friendly policy. "But passers-by often pull up a pew too," Mr Darling said. "Locals walking their dogs will stop and have a puppy pow-wow and come back themselves the next time they're strolling through SoHo."
Online Advice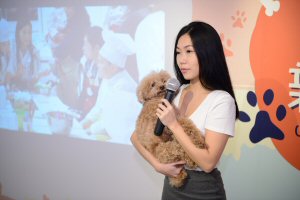 Other entrepreneurs championing the dog-loving community in Hong Kong include Sarah Li, founder of the online resource Hellodog. Following a successful crowd-funding campaign, her venture was launched in July 2017 and so far has about 7,500 followers.

Hellodog is a bilingual go-to-guide for "dog parenting," covering among other topics, healthcare, food and nutrition, behaviour and leisure activities, Ms Li explained. It includes a forum to which vets and certified dog trainers contribute voluntarily.

"I think what differentiates us from other media outlets is our focus, practicality and aesthetics," she said. "On top of this, we advocate adoption and discourage pet abandoning."

The idea stemmed from Ms Li's experience as a first-time pet parent eight years ago. Taking care of a life is a great responsibility, she said, but little pet care education seemed to be available locally.

"Even choosing the right product for your pet's individual need is difficult when confronted with so many choices. I thought Hong Kong deserves this kind of platform, and when there was none available, I made it myself," Ms Li said.
Pet Sitting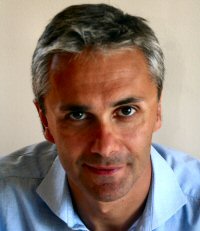 Tanguy Peers, CEO and co-founder of US-based pet-sitting service Pawshake, expanded the business to Hong Kong in 2014 after identifying "an interesting business opportunity." "Pet ownership is on the rise," he said, "and many pet owners are looking for more personalised services, such as a solo dog-walker, or a loving family environment for boarding their pet while they are travelling."

"On Pawshake, you can book various non-vet services for your pets (dogs, cats, guinea pigs and rabbits) with our trusted and vetted pet sitters," Mr Peers said. Doggy day-care is offered in the home of the sitter, or an overnight service in the dog's own home.

Clients can choose the best match for their pet from the carer profiles on Pawshake's website, and "every booking is covered by our free premium insurance," Mr Peers said.
Related Links
Hellodog
Homegrown Foods
Locofama
Pawshake