15 March 2018
Recovery Mode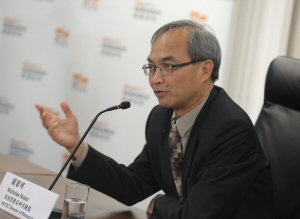 Confidence among Hong Kong exporters continues to rise, in line with the strengthening global economic activity, according to findings in the latest HKTDC Export Index. Published by the Hong Kong Trade Development Council (HKTDC) Research, the new study found that for the first quarter of 2018, the Index stood at 49.4, up 4.8 compared to the fourth quarter of 2017. The Index monitors the current export performance of Hong Kong traders and gauges their near-term prospects.

Among the sectors, the timepiece industry outperformed all other sectors, with a 57 Index reading, a significant rise of 15.8 points from the previous quarter. This was followed by machinery and toys, which recorded 53.8 and 51.4 respectively. Meanwhile, the procurement index for the timepiece industry also topped the index at 56, reflecting steady demand growth across markets.

HKTDC Director of Research Nicholas Kwan said that following an eight per cent rise in Hong Kong's total exports last year, to HK$3875.9 billion, the momentum continued during the first quarter of 2018.

Amid rising export confidence, however, Mr Kwan noted that local companies continue to face business challenges. Sixty per cent of the respondents experienced soaring labour costs in the past three months; while nearly 70 per cent of the respondents said they face additional challenges from the continuing appreciation of the renminbi. "At this stage, the Sino-US trade conflict has limited impact on Hong Kong's export performance. Instead, the appreciation of the renminbi and soaring labour costs have a more direct impact on local exporters."
Opportunities in Major Export Markets
HKTDC Principal Economist (Greater China) Billy Wong said that Hong Kong businesses expressed confidence about prospects in major export markets, particularly the Chinese mainland, with the index for the market rising 2.1 to 50.3. This was followed by the United States (50.2) and Japan (50), while the index for the European Union rose from 47.5 to 49.1.

Mr. Wong noted that other industry indices remained below the watershed mark of 50, but expansion has been satisfactory, including in the jewellery and electronics sectors, which rose 7.3 and 4.7 points respectively. "We continue to expect Hong Kong exports to increase in value by six per cent and the volume of export by four per cent."
Wine-savvy Consumers in China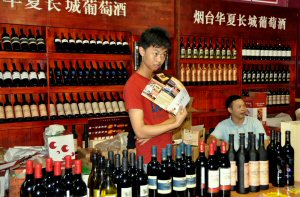 Meanwhile, a consumer survey commissioned by the HKTDC on Chinese mainland wine consumption found an increasingly demanding market that prefers red wine. Surveying 2,400 consumers in 10 mainland cities: Beijing, Shanghai, Guangzhou, Chengdu, Wuhan, Shenyang, Nanjing, Harbin, Suzhou and Yantai, the study found that other types of wine remain a niche market on the mainland.

Last year, the volume of mainland wine imports increased to 750 million litres, totalling Rmb18.87 billion. According to the survey, more than half of the respondents prefer drinking red wine, including at home, on special occasions and at social gatherings, reflecting the highest purchase frequency and proportion. Young respondents had a greater preference for Champagne and other types of sparkling wine, while respondents with high monthly household incomes favoured Rosé. Another point to note is the varying wine preferences in different mainland cities, with Guangzhou consumers preferring, apart from red wine, Champagne and other types of sparkling wine, while Suzhou consumers like white wine.

HKTDC Senior Economist Alice Tsang noted that unlike in the past when mainland consumers mainly consumed wine on business or social occasions, private consumption is now common. Mainland consumers have become savvier where wine consumption is concerned, with branding and pricing no longer the main criteria for consideration. "Consumers demonstrate their wine knowledge by choosing vintage that are of good value. In general, respondents pay between Rmb101 to Rmb200 for a bottle of wine for their own consumption, while the average price is Rmb193.6."
Practical Tips
In terms of wine provenance, 75 per cent of the respondents said they prefer wines produced in France, followed by the Chinese mainland (46%) and Italy (30%). As for New World wines, mainland consumers prefer those from Australia (23%) and Chile (22%).

Miss Tsang said that mainland consumers are willing to explore wines from different countries. "Hong Kong companies can introduce medium to high-end wines from different countries to the mainland market. To attract young and high-income earners, companies can join wine fairs, tasting sessions and wine-pairing dinners for targeted marketing." She also advised Hong Kong companies to tap e-commerce platforms and online wine merchants for sales and promotion.

The survey also found that "health" (77%) was cited as a prime reason for drinking wine. Among female respondents, 61 per cent said that they drink wine for "beauty" reasons. Miss Tsang suggested that Hong Kong companies can focus on consumer health, beauty and wellness concerns for marketing promotions. "On the other hand, while the bottle size of most wines on the market is 750 ml, 80 per cent of female respondents said they prefer smaller bottle sizes." She added that to address this demand and to stand out from the market, Hong Kong companies can consider supplying wine in smaller-sized bottles, such as 375 ml.