13 March 2018
The Great Equaliser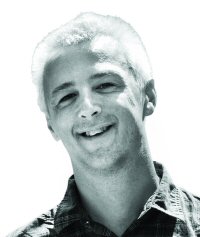 Peter Lefebvre is Creative Director of Leo Burnett, the world's oldest and third-largest advertising agency holding group, and one of the largest agency networks with 85 offices and more than 9,000 employees.

Having previously worked at agencies in New York and Chicago, including BBH and Ogilvy & Mather, Mr Lefebvre was named one of the world's top 10 creative directors in 2016. The award-winning advertising and marketing executive strives to go beyond putting words in brands' mouths by bringing brands to life through a mix of traditional and digital media.

Mr Lefebvre will be part of a high-powered lineup of speakers at the inaugural MarketingPulse conference, to be held 21 March at the Hong Kong Convention and Exhibition Centre.


What are the fundamental pillars of advertising that remain relevant even in the digital era?
Brands have always needed to create interesting, funny, relevant and engaging messages to grab people's attention; endear themselves to the audience while communicating a message in a meaningful way. Those have always been the pillars of advertising and they have not changed because of the Internet.

Modern times have just made it harder. There's more content and messaging, more channels to compete with. And, like an OS update, people have developed a ruthless spam filter blocking messages that are irrelevant, insincere, and, worst of all, boring.

"Choice" is an important word. It characterises these modern times. With so many options, people have to choose to watch your message instead of others. And if you don't give them a reason to choose you, you're wasting your money.

That said, our digital and physical lives are merging. The world is becoming phy-gital. But technology is the great equaliser, helping us break through. The Internet is becoming just as emotive as it is intellectual, so brands can put more punch behind their messaging, be more involving and impactful. By utilising these tools in novel ways, brands can really stand out and get people to choose their message.
What are some of the latest innovations in marketing?

I guess "experiential" is one of those buzzwords today. But, from a broader sense, I think there is a push for marketers to put their audience at the centre of their efforts.
Successful marketing has always been a value proposition. You have to reward people for their attention. This reward could be something funny in a TV commercial or printed ad. Now, innovation explodes that proposition, allowing us to reward people for their attention in a million ways.
We can use innovation to bring more emotion or humor to a message. Innovation can create brand experiences people actually want to participate with. And having people willing to participate with an advertising message, something they typically avoid like the plague, is pretty incredible – and increasingly necessary.
"Technology has allowed even the smallest marketers to reach a worldwide audience. So it is a great equaliser among business. If you have a message that resonates, technology will spread it around the world, free of charge."
How can innovation and technology drive business success?
Innovation has always been the driver of business success. Innovation makes its own opportunities, creates new products, pushes things forward. These are the things that drive success, overall. If you don't progress, if you don't keep moving you die.

Technology is a tool brands have at their disposal to be faithful to their promises. Now, instead of just saying they're "web-savvy" or "caring," companies have the tools to demonstrate that, and back up those words with actions. You can see it in campaigns like "You Mean Mail Chimp" or "Share the Load." Campaigns like this show authenticity, which is something consumers appreciate. Consumers want you to prove your intentions and see you are sincere.

Technology has also allowed even the smallest marketers to reach a worldwide audience. So it is a great equaliser among business. If you have a message that resonates, technology will spread it around the world, free of charge.

Which sectors are destined to benefit more from printed media rather than digital?
I think printed can be just as demonstrative and innovative as digital media. There was a great Ikea campaign from the Leo Burnett Toronto office. Posters were printed on parchment paper with graphic recipes illustrated with edible ink. People could just place the ingredients on the poster, wrap it up and cook it in the oven. It was an innovative, authentic way for Ikea to bring their simple, modern-domestic brand to life.

What are the lessons in terms of content production for global and local campaigns?
Local campaigns I always set at a baseball park. Global campaigns I set in soccer stadiums.

For local campaigns, we are aware of how language and culture are extremely important variables to consider; however I think global campaigns add a degree of difficulty. You have to go beyond language and superficial, cultural tensions and to dig deeper into core human insights; feelings and tensions and aspirations everyone around the world share. Then you have to take these universal insights, these great commonalities, and present them in a fresh way. It is like finding a needle in a haystack, then turning that needle into a Faberge egg.

How do you think the creative industries have evolved in Asia?
Instead of the Wild West, it is the Wild East. Technology is ingrained in the culture more than anyone else on earth. It's a region of early-early-early adopters and anything goes. Plus, you have a jillion people here that marketers are fighting for to reach, using technology and innovation as secret weapons.

Everywhere you look in Asia, places like Hong Kong, Tokyo, Mumbai, Sydney, Singapore, the creative is tremendously innovative. Things like the Unusual Football Field, Reword, and Pitching French Films to Hollywood make us insanely jealous.
Related Links
Leo Burnett
MarketingPulse