14 March 2018
Premises at a Premium for Pets in China
Introducing a pet into the family home has never been more popular on the Chinese mainland. The trend has led to soaring demand for a range of related products and services, including specialist foods, vets and boarding facilities.

According to market research commissioned by Beijing-based pet-services portal goumin.com, 17 per cent of mainland households, totalling 59.12 million families, homed pets in 2017, a two per cent year-on-year rise. In the same period, spending on pet supplies and services totalled Rmb134 billion (US$21 billion), with this figure expected to grow to Rmb188.5 billion by 2020.

While the range of pet foods and the number of practicing vets have both expanded considerably, the pet-boarding sector is noticeably less well-developed. During major public holidays, many affluent pet owners struggle to find proper facilities for their four-legged family members.

With demand clearly outstripping supply, the pet-boarding sector has huge potential. There has also been a fundamental change among boarding service providers. While the service was once a low-key add-on offered by veterinary hospitals and pet-grooming salons, the sector is now led by pet hotels and dedicated animal-boarding facilities.
Huge Demand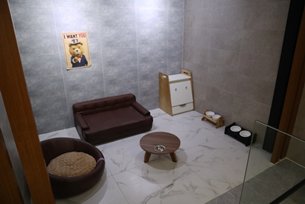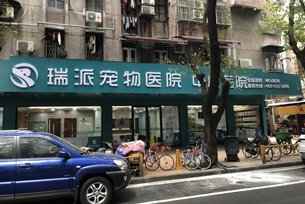 Essentially, boarding facilities target the growing number of families that need temporary homes for their pets while they're travelling, typically during major holidays such as the Chinese New Year period. In Guangzhou, as is the case with many of the mainland's other large cities, several pet-boarding facilities were fully booked from the October 2017 National Day holiday into the Lunar New Year period.

At the Chongba pet hotel, which opened for business only last year in Guangzhou's upscale Haizhu district, all of its more popular forms of accommodation were already fully booked during the busy January period. According to Guo Liyan, one of Chongba's managers, the company conducted extensive research prior to opening its first pet hotel. In particular, this focused on those mainland cities with a high level of pet-related spend, including Beijing, Shanghai, Shenzhen and Chengdu. Significantly, this flagged the problem families face in finding proper care facilities for their pets during the holidays. It also showed that young people who live on their own also required such a service for business trips and other travel obligations.
High-end Bespoke Services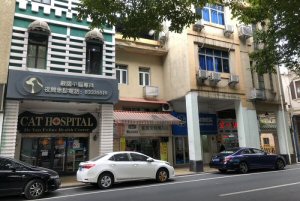 At the high end of the boarding sector, pets enjoy a distinctly pampered lifestyle. Typically, they are housed in specially designed accommodation, complete with air purifiers, air-conditioning, humidifiers, speakers and bathing facilities. Served high-quality food, the animals are also regularly exercised and groomed.

Unlike most facilities, which charge according to the size and weight of the animal to be boarded, Chongba bases its fees on the type of accommodation specified. The company offers four grades of boarding facility: luxury rooms, deluxe suites, super luxury rooms and a presidential suite. Even a small dog – one weighing five kilogrammes or less – is eligible to stay in the presidential suite, so long as its owner is willing to pay the cost.

Fees range from Rmb158 per day for a luxury room to Rmb500 per day for the presidential suite. Pets fortunate enough to be housed in the latter will find its quarters fitted out with a brand-name sofa, personal feeding utensils, high-definition live video streaming, heating/cooling facilities, a humidity-control unit and a distilled water source. In addition to its statutory two daily meals (consisting of high-quality imported pet food), pampered pets also get afternoon tea, as well as regular walks and play sessions.

Upon check-in, each pet is assigned its personal quarters and introduced to the handler who will care for it for the duration of its stay. At all times, all of the guest animals are kept separate to minimise the risk of infection and to protect them from fights.

The Miaoerdaifu cat hotel has a similar policy with regard to keeping its guests apart. While lodging there, each favoured feline has access to its own imported drinking fountain, while a smart air-purifying unit optimises its immediate environment. There is even a smart hi-fi system in place, which continually plays music specially designed to comfort away-from-home cats. The accommodation on offer is divided into deluxe and villa categories, with the latter costing Rmb128 a day during non-peak periods and Rmb188 a day during public holidays.

In addition to regular daily feeds, absentee owners can also specify particular care regimes, with records kept of food and drink intake. At both Chongba and Miaoerdaifu, all guest rooms are fitted with a webcam as standard, allowing owners to check on their pets via a smartphone app at any time of the day or night.

Chongba also runs a coaching programme for owners looking to train their dogs. In addition, it offers a free pick-up and delivery service for pets living within 20 kilometres of its premises.
Admission Restrictions and Exotic Pets
Most pet-boarding service providers have strict criteria regarding which animals they will accept. Chongba, for instance, does not cater for dogs that are less than six months old and those that show signs of impaired mental capacity.
All pets must undergo a health check before being accepted for boarding, while their owners must also present the relevant vaccination records. While internal and external deworming will be carried out, only demonstrably healthy pets are accepted at most facilities.
In addition to cats and dogs, there is also growing demand for boarding services for the more exotic pets, such as hamsters, lizards and even spiders. While currently not operating suitable facilities, Ms Gao said Chongba would consider extending its services should the level of demand merit it.
For more China market opportunities, please visit: http://research.hktdc.com