16 March 2018
Hong Kong's Game Plan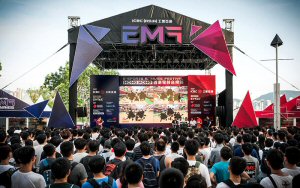 Over deep bass notes and spitting gas flares, a youthful crowd erupts at the Spodek stadium in the southern Polish city of Katowice. In front of a combined audience of more than 173,000 fans over 10 days, with another 46 million people watching online, the rock-star environment at the Intel Extreme Masters helps explain the race to develop facilities for competitive computer gaming.

Hong Kong aims to eventually compete against the Polish event – the world's biggest single eSports tournament – by being at the forefront of eSports development with the construction this year of a multi-use arena at Hong Kong Cyberport. Currently at the design phase, the 30,000-square-foot facility will host local and regional competitions, training facilities, and production studios to develop content, and incubation zones for start-ups.

The mixed-used eSport facility is said to be a world's first and complements Hong Kong's ongoing efforts to create a foothold in one of the world's fastest-growing leisure pursuits.
More than a Game
Named AOE, or Area of Effect – a gaming term to measure the potency of a spell in role-playing games – the Cyberport venture is funded by Yes Media (Hong Kong) and private investors, according to Lloyd Chao, President of Yes Media Chao, and a noted producer of film and television in Hong Kong and Los Angeles.

"Yes Media is set up as a pan-Asian eSports platform. It comprises physical venues, connected by a proprietary fibre network to guarantee the required connectivity, and a television and streaming production centre producing local eSports content," said Mr Chao. "Hong Kong is our home and the base from which we will start developing other Asian markets."

Mr Chao said Yes Media is producing content in the Philippines for online distribution, but shortages of dedicated venues, television coverage, sponsorship and funding have held back eSport's potential development.

Founded in 2003 by former investment banker Tom Kressner, who has experimented with Internet-delivered content since the mid-1990s, the company set up the ASN-Sports Illustrated Asia network, which broadcasts North American sports on cable television to 10 Asian markets and a potential audience of 29 million people.

"The legitimacy of eSports as a serious sport was proven when a tournament was held before the Korean Winter Olympic Games," said Mr Kressner. "The potential economic benefits of this soon-to-be multi-billion-dollar industry will be massive, particularly for Asia," he predicted.
The Future is Fun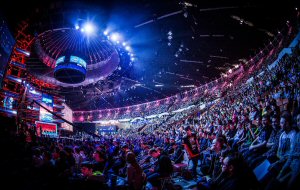 Several studies indicate that eSport will continue to grow rapidly, including one from the NewZoo research firm, which estimated that eSport generated revenues of US$493 million in 2016 and could deliver US$1.5 billion by 2020.
Poland's Intel Extreme Masters sees the teams compete for almost US$2 million in prize money in front of more than 11,500 people at each session. The New York-based market research firm Superdata estimates eSport should become a US$1-billion industry this year, with a global audience of 303 million viewers next year. And a PwC report published in Hong Kong on the eSport ecosystem estimates 51 per cent of the market is located in the Asia-Pacific region, placing Hong Kong at the heart of a global stage.
Home Team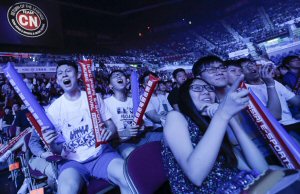 Hong Kong has redoubled its efforts to stake its claim in the nascent industry. In unveiling his 2017-18 Budget, Hong Kong Financial Secretary Paul Chan said eSport could help "boost the local gaming industry and information technology development." The Hong Kong Government has allocated HK$100 million for Cyberport to promote the development of eSports.

Offering venues for gameplay, Cyberport serves as a nursery for talent among the more than 300,000 people in the city's gaming community and as a support for the industry. "With the solid infrastructure and professional support from key industry partners, we are confident that the activities held here will arouse strong interest in local eSports development, create job opportunities for young talent in the eSports and game development industry, and generate long-term socio-economic value for Hong Kong," says Cyberport Chief Executive Herman Lam.

Those efforts will complement events such as the ICBC (Asia) eSports and Music Festival Hong Kong. Organised by the Hong Kong Tourism Board (HKTB), with HK$35 million in government funding, the eSport festival was held last August at the Hong Kong Coliseum, with more than 50,000 people estimated to visit during the three-day event.

Ahead of last year's event, the HKTB's Event and Product Development General Manager Mason Hung said more than half of the overnight arrivals to Hong Kong in 2016 were people aged 16 to 35. "After talking to the trade and some industry experts, we believe eSports will be a good item to target this young segment," he said.
Support Staff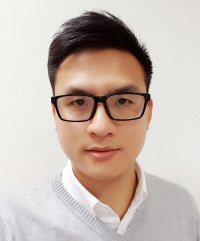 Aries Sze, Country Manager (Hong Kong and Macau) for Logitech, told a January HKTDC Entrepreneurship Workshop on The New Age of eSports, that his company helps provide one of the crucial missing elements needed to create a flourishing eSport industry in Hong Kong. "While we support the whole industry, we also help some individual players who need the support of a big brand," he says.

Mr Sze says Logitech has invested in eSports for the past five years but much more work is needed. Events such as the HKTDC workshop connect people and highlight the opportunities ahead. "In general, people haven't been aware of eSports. Most people think that it is playing video games, but it is much more than that," he says.

In more developed markets such as Taiwan, the Chinese mainland and South Korea, hundreds of millions of competitive players, multi-million dollar series, professional players and brands are making good revenues from their sponsorship efforts. An important moment comes in 2022 when eSports will be included as a medal sport in the Asian Games in Hangzhou. It will be a major draw card for the estimated 560 million people who play computer games in the mainland.
Plan of Attack
Hong Kong is still in the initial stages of developing an eSport industry and the focus here is on making competitive gaming more professional. The Cyberport gaming arena, a HK$100-million war chest to develop the industry, and support of organisations such as the HKTDC and the HKTB, are important moments in the industry's development.

"As with South Korea and Mainland China, the Hong Kong Government has taken a bold move to endorse eSports as a way to develop an entire industry around millennials," says Mr Chao. "The older generation may resist somewhat, but government support is critical to transitioning what was once perceived as an unseemly pastime into a robust industry. With Hong Kong's excellent infrastructure, location and free flow of information and data, it is well-positioned to be a regional centre for eSports."
Related Links
Cyberport
ESports Association Hong Kong
Hong Kong ESports Association
ICBC (Asia) eSports and Music Festival Hong Kong
Logitech
Yes Media