27 March 2018
All Aboard for Start-up Express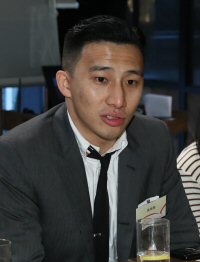 From start-up to what's now a HK$100-million business, Casetify has won the hearts of both local and international customers, including celebrities, with its custom-designed smartphone cases. The Hong Kong start-up was co-founded in 2011 by Wesley Ng, who stresses the importance of staying ahead of the competition through constant innovation. "We partner with artists to launch designer phone case series, and have introduced a military-grade anti-break phone case." Mr Ng was among several successful entrepreneurs who, this month, helped unveil a new HKTDC incubation programme to help start-ups build networks, market business and attract investment.

"Start-up Express is our new initiative to connect new entrepreneurs with potential partners and investors, and help them expand businesses in the global market through a wide range of programmes," said Raymond Yip, HKTDC Acting Executive Director. "Nurturing start-ups and a new generation of entrepreneurs who embrace new technologies and have a global perspective is key to maintaining Hong Kong's long-term competitiveness," said Mr Yip.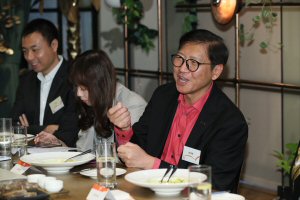 Ten local start-ups will be chosen to join a series of top-notch marketing activities in Hong Kong and overseas, worth about HK$160,000. Successful applicants will take part in the programme offering, which includes induction workshops to equip start-ups with essential business skills and market intelligence.

There will also be meet-ups with successful leaders and entrepreneurs, in small private settings. Leading business leaders, including Vincent HS Lo, HKTDC Chairman; Dr Victor Fung, Group Chairman, Fung Group; Daryl Ng, Deputy Chairman, Sino Group; and Neil Shen, Founding and Managing Partner, Sequoia Capital China will share their experience with start-up participants during the series of power meet-ups.

The start-ups will also take part in study missions to visit cities in the Bay Area to find new business opportunities and potential partners. They will also participate in relevant HKTDC exhibitions or overseas trade promotion events, including eight HKTDC local exhibitions and conferences that have a "Startup Zone." They include the Asian Financial Forum, Hong Kong Electronics Fair (Spring Edition) and International ICT Expo, Hong Kong Houseware Fair, Hong Kong Gifts & Premium Fair, Hong Kong International Medical Devices and Supplies Fair, Hong Kong Electronics Fair (Autumn Edition), Eco Expo Asia and SmartBiz Expo, as well as HKTDC overseas flagship events, such as In Style • Hong Kong in Ho Chi Minh City, Vietnam and Lifestyle Expo in Dubai, United Arab Emirates.

In addition, they may join the Hong Kong Pavilion at international exhibitions, such as the Consumer Electronics Show (CES) in Las Vegas, Gulf Information Technology Exhibition and China Hi-Tech Fair, to gain first-hand market information. "Start-up Express is unique in that it helps start-ups quickly penetrate the business world and build global business connections in world-class events," said Mr Yip.
Leading Business Support
From now until 16 April, companies that have been set up for less than five years with core or substantial operations in Hong Kong, and have raised less than US$10 million in funding are eligible to apply. A total of 40 start-ups will be shortlisted for a closed-door pitching session, with 20 finalists selected to join the Pitching Contest during the HKTDC Entrepreneur Day on 18 May. Business leaders, including Antony Leung, Group Chairman, Nan Fung Group; Duncan Chiu, CEO and co-founder, Radiant Venture Capital; Erica Ma, co-founder and Community Advisor, Cocoon; and Joe Lee, co-founder, Kuaidi Group; will be among the panel of judges.

"Start-up Express offers start-ups a platform to learn, grow and interact as they take the path to success," said Eva Cheng, Executive Director, Our Hong Kong Foundation, which is the official partner of Start-up Express, while Hong Kong X Foundation and Beyond Ventures are signature sponsors.
New Entrepreneur Services in the Pipeline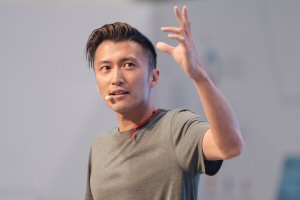 Mr Yip said the HKTDC will introduce more SME and start-up-focused services, while providing business opportunities for young entrepreneurs to encourage them to think global when expanding their business.

A start-up portal will also be introduced to build an online community that also features star mentors. For start-ups that have been operating for three years or more, the HKTDC will launch "Startup-Plus," a special pricing package for participation in HKTDC exhibition and promotional services.
Other programme supporters include "NiCubator," a project set up by actor and entrepreneur Nicholas Tse, as well as 17 universities, research institutions and start-up-related associations and organisations.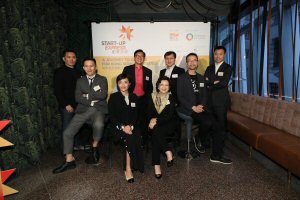 "We will fully leverage our organisation's angel network and experience to serve as a bridge between young enterprises and investors, and help start-ups develop their businesses," said Dr Samson Tam, Chairman of the Hong Kong Business Angel Network.

Lap Man, who is co-founder and Managing Partner of Beyond Ventures, another supporting organisation, said it will help identify start-ups that have potential to expand overseas, while Hong Kong X Foundation Executive Director Linshan Mu said the foundation supports local youth to set up their own businesses and ride on Bay Area opportunities. "We will collaborate with the HKTDC to help start-ups capture new business opportunities around the world."
Related Link
Start-up Express