17 May 2018
Playing a Bigger Role
While Hong Kong's film industry may have seemed becalmed during this year's FILMART, the HKTDC's Hong Kong International Film and TV Market, there are hopes that legislative changes to the Chinese mainland's media sector could provide huge opportunities for Hong Kong's content producers and distributors.

This year's event was one of the busiest to date. All the bustle, however, couldn't conceal the fact that the local film industry is still enmired in a turbulent period of readjustment.

This saw the majority of Hong Kong film companies – which typically host the largest stands at the very front of the show floor – making notably less noise than in previous years. This was not, however, because they were short of big projects to promote.

Mega-Vision Project Workshop, for instance, had on offer two action titles – Big Brother and Enter the Fat Dragon – both starring Donnie Yen. For its part, One Cool Pictures was touting Warriors of Future, its US$56 million Louis Koo-starring alien invasion epic, while Universe Films Distribution was keen to find takers for The White Storm 2: Drug Lords, a sequel to its 2013 hit crime thriller and, again, starring Koo.

Despite such an apparently impressive Hong Kong slate, buyers were not biting. Many claimed to be already well-acquainted with the projects on offer, while also maintaining that that the overall volume of 'must-have' Hong Kong titles was well down from previous years.

One possible reason for a lacklustre performance by Hong Kong's movie industry may be the current state of the mainland box office. When it roared back to life last summer, with attendance and takings soaring to record highs, many of Hong Kong's filmmakers switched their focus almost entirely to wooing mainland audiences. Given the rewards on offer, it is hardly surprising.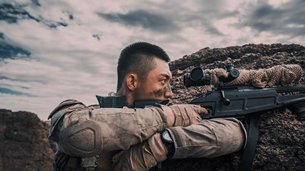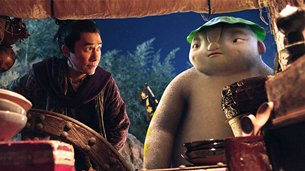 Over the recent Spring Festival period, for instance, three films put in particularly astounding performances – Bona Film Group's military-themed Operation Red Sea grossed $570 million, Wanda Pictures' action comedy Detective Chinatown 2 took $540 million and Monster Hunt 2, Edko Films' fantasy adventure, brought in $360 million.

On the back of these three behemoths, China smashed the global monthly box-office record in February this year, taking a total of $1.57 billion. In fact, the first two month of 2018 marked a 39% year-on-year rise in China's box office revenue, due to receipts of about $2.37 billion.

Of these three mega-performers, two – Operation Red Sea and Monster Hunt 2 – were mainland-Hong Kong co-productions. Although Hong Kong directors and producers were heavily involved in their production, the two movies were firmly targeted at mainland audiences.

Sharing the sentiment of many in the industry, Ricky Tse, Founder and Managing Director of Hong Kong's Bravos Pictures, said: "Everyone is chasing what works in China. For its part, though, the mainland is mostly producing comedies and romantic dramas that target domestic audiences and don't travel well."

In addition, mainland movies such as Operation Red Sea and Wolf Warriors 2 – which became China's highest-grossing film when it took $860 million last summer – have kicked off a trend for military-themed high-action fare. Unfortunately, the majority of these are way too patriotic for international tastes.
Conversely, despite the mainland's notorious import restrictions, a number of overseas, non-Hollywood movies have notched up considerable success there of late. Most notably, Dangal and Secret Superstar, two Indian blockbusters, took $193 million and $118 million, respectively, while Thailand's Bad Genius made a highly respectable $41 million.

Even European movies are getting a look-in, with Invisible Guest, a Spanish thriller, taking $26 million last year. These successes, however, are somewhat at odds with the tough time that non-English language (or 'foreign-language') movies are having in general.

This is a problem that has only been exacerbated by the damage done to traditional distribution models by the growing prominence of global streaming platforms, most notably Netflix and Amazon.

Even martial arts action movies, long Hong Kong's stock-in-trade for the international markets, have become a harder sell as the number of theatrical distributors around the world has dwindled, while digital platforms have yet to replace the revenues lost from DVD sales. Acknowledging the extent of the problem, Tse said: "Hong Kong companies can't rely on international sales like they could 10 years ago. They really need to develop different revenue streams."

The impact of both of these changes – the rise of the mainland and the death of distributors for non-English firms – was clear at this year's FILMART. For one thing, Hong Kong-based Distribution Workshop told its clients it was relocating its sales team to Taiwan to "enhance operational efficiencies".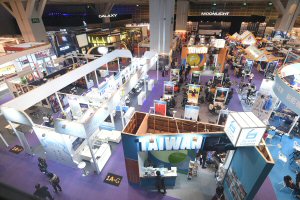 It also became apparent that a number of other Hong Kong companies had recently laid off their international sales staff. All of this coincided with a rise in the number of Beijing-based international sales companies. Among these were complete newcomers (Rediance), new distribution divisions for old favourites (Huayi Brothers) and the surprise return of a recently liquidated stalwart (Fortissimo Films).
Despite these departures and relocations, however, there are still some who believe Hong Kong has a role to play in international film distribution. Indeed, there was a view that it was the very tenacity of Hong Kong businesses – an essential asset given the labyrinthian difficulties associated with film sales – that would keep them in the game.
By comparison, many mainland companies have hurriedly retreated hurt from the international distribution sector, seen off by the high costs and low income it represents compared with servicing the domestic market.
Outlining the challenges facing would-be mainland distributors, Jeffrey Chan, Founder of Hong Kong's Distribution Workshop, said: "Chinese filmmakers are still not as familiar with the international market. If they are happy just to sell to online platforms, they can handle it themselves. In the case of a theatrical release, though, when you're agreeing day-and-date in several territories, it is much harder to coordinate."
While mainland movies may struggle on the global stage, it became clear during this year's FILMART that mainland TV drama is successfully building its international profile. This is partly due to the fact that many of those same streaming platforms that have disrupted the movie business – including several global and regional operators such as Netflix, Amazon, Dramafever and Rakuten Viki – are stocking up on Chinese TV content as a counterpart to their existing Korean programming.
That's not the whole story, however, with changes to the mainland TV sector having also played a major role. Gone are the days when China would churn out endless patriotic costume dramas, running to 90 episodes or more, that were almost impossible to repackage for the international market. Instead, the new wave of Chinese streaming platforms – led by iQiyi, Youku and Tencent Video – are experimenting with different genres and ploughing investment into programmes with higher budgets and shorter runs. Bryce Tsao, iQiyi's International Distribution Director, for one, believes the growing global appetite for Chinese drama is actually down to economics.
Citing earlier Asian success stories on the cultural front, he said: "Just as J-pop grew in line with the Japanese economy back in the 1990s and K-pop in line with the South Korean economy in the early 2000s, it's maybe now the turn of Chinese pop culture. With China's economy booming, that may well turn a page for the Chinese entertainment industry." Wolf Warriors 2: China's highest-grossing film. Tientsin Mystic: Big prospects for small screen drama. As a sign of the new salability of mainland TV, Netflix recently acquired two of iQiyi's dramas – Tientsin Mystic and Burning Ice – while also snapping up Youku's Day and Night. iQiyi has also sold shows to Dramafever, the US-based Warner Bros-owned platform, South Korea's CJ E&M, Malaysia's Astro, Singapore's Starhub and Hong Kong's TVB.
As has been the case with other foreign-language TV content, Chinese-language dramas may, ultimately, find more outlets than Chinese-language films. With the economic realities of the two sectors quite different, however, many existing film companies would have to undergo significant restructuring should they hope to benefit from these emerging opportunities.