19 June 2018
Enter the Dragon
Despite the fact that only 5% of mainlanders held passports, China unleashed 130 million outward-bound tourists last year. With that number set to top 200 million by 2020, many resorts and online booking facilities are struggling to keep up.

With international leisure travel now one of the world's biggest industries and a key driver of economic growth for many countries, it was only appropriate that John Sinke, Director of Marketing for Disneyland Hong Kong, opened proceedings at this year's Digital Travel APAC by citing a few timely statistics. Taking both a global and a regional perspective, he said: "In 2017, this industry generated US$8.3 trillion – 10.4% of global GDP. Overall, it now accounts for 313 million jobs or one in 10 of every employee in the world.

"More locally, the growth of the Asia Pacific region continues to be phenomenal. In terms of visitor arrivals, in 2000 it was the third largest, with 114.1 million, with the Americas in second place at 130.6 million and Europe out in front with 390.3 million. By 2016, the number of Asia Pacific arrivals had tripled to 316.5 million, a figure second only to Europe's 596.1 million."

While these figures are certainly impressive, Sinke believes they don't necessarily provide the whole picture. Expanding on the successes and failures behind the statistics, he said: "The big story is clearly the growth of Chinese travel. In 2017, China delivered 130 million outward-bound travellers – despite the fact that only about 5% of the population actually have passports, whereas, by comparison, 50% of Americans are passport-holders. To meet the growing demand coming out of China, the tours and activities sector is booming – with the world's largest cruise ship now operating between Shanghai and Tianjin. Even more remarkably, across the country, there are plans for a staggering 178 new airports, while many of the existing ones are having to expand.
"Of course, there is a downside to all this expansion, with the infrastructure in certain destinations clearly failing to cope."
"Nor has the online tourism sector been immune to such problems. Several well-known booking sites, for instance, have crashed as a result of excessive traffic. In some countries, this has led to frustrated consumers trickling back to travel agents, having despaired of making a booking online. This is despite the fact that 80% of travellers now prefer to book via a website or app."
Returning to the Chinese market, Victor Tseng, Ctrip's Vice-president for Global Corporate Affairs, had a more in-depth analysis to offer. Assessing the likely growth and changing preferences of this most-wooed demographic, he said: "In 2017, there were 130 million Chinese travellers. In 2020, there will be more than 200 million. Much of this continued growth is going to come from the lower-tier cities, such as Xian, which are expected to see their out-bound tourist numbers grow by 300% over the short-term.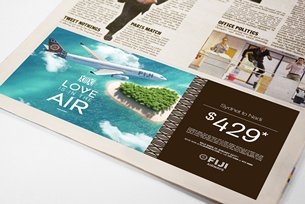 "Taking another key indicator, demand for passports has grown by 25% a year since 2012. At the same time, the number of countries that offer visa-free admission to Chinese tourists has risen from 45 in 2014 to its current level of 68. This has resulted in a 30% rise in the number of Chinese tourists heading for Europe, for instance, a development that has been further fuelled
by the increasing number of Chinese cities served by international flights. Some 35 mainland cities, for instance, now have direct flights to Singapore."

In terms of most favoured getaways, Tseng believes the majority of Chinese tourists still don't want to venture too far from home, saying: "For the typical Chinese tourist, Southeast Asia remains by far their favoured destination, accounting for six of the top 10 destinations for holidaying mainlanders."

Delving deeper into the psychology of the Chinese traveller, Wendy Wang, Vice-president of Madhouse, a Shanghai-based mobile marketing specialist, said: "They do everything on mobile and they don't use the same apps as everyone else – no Facebook, Google, Twitter or Instagram.

"By and large, they also only speak Chinese and the only device that accompanies them on their travels is their mobile. They also default to mobile payments and even find the need to use cash in Hong Kong somewhat inconvenient. Last year, though, the combined spending of such travellers was $116.2 billion, making them a demographic no one can afford to ignore."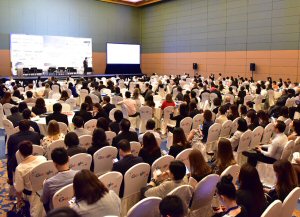 Moving on from the tourism profile of individual nations and looking more at how standout can be achieved in the increasingly cluttered digital travel market, Christina Nastassia Templin, General Manager of Marketing for Fiji Airways, said: "It's always worth bearing in mind that only 9% of would-be travellers have a brand in mind when they start searching online. To appeal to these browsers, you have to make their purchase journey as streamlined as possible.

"Among our target passengers, it's currently a 50/50 split between desktop and mobile usage. Whatever the platform, though, we make certain our pages load fast. In line with this, we look to ensure that our website loads in six seconds or less, while our app has a response time of two seconds or less.

"We are also very careful that all of our online advertising is highly targeted, factoring in a wide range of demographics and taking into account destination, traveller class and route. This has required us to maintain up to 80,000 ad variants, all weaponised with Google search-related ad copy, dynamic pricing and the latest availability. As a result, we have seen a 49% increase in our conversion rates that, in turn, has led to a 63% increase in overall revenue."

Despite the demonstrable effectiveness of such high-tech autonomous marketing, Jocelyn Phi, the Four Seasons' Vice-president of Hotel Marketing for the APAC region, was keen to champion the importance of retaining the human touch. Citing the lessons learnt from his own company's enquiry-handling system, he said: "While chat-bots can be very efficient, they lack a certain warmth. When we launched a chat system across all our properties last October, we ensured that all interactions, regardless of platform, were on a human-to-human basis.

"Despite that, we currently maintain a response time of 90 seconds or less for 75% of all enquiries, while operating in 100 different languages. Nor are any of the interactions funnelled via a centralised handling facility, with each query addressed by someone familiar with both the property in question and the local area.
"With many customers only too familiar with the shortcomings of chat-bots when it comes to enquiry handling and problem solving, they seem to genuinely appreciate our more personal service, often coming to regard it as a 24/7 concierge facility. Overall, this has resulted in a 6% increase in reported customer satisfaction levels, while also seeing revenue surge by60% at certain properties."

For more market opportunities, please visit: http://research.hktdc.com