11 July 2018
Real-Time Payments: The Way Forward?
Speaking at Seamless Asia 2019 – a showcase for innovative online payment systems – Paul Stoddart, Chief Executive of Vocalink, a London-based payment processing specialist, made a characteristically bold prediction. Summarising the future as he sees it, he said: "Given the systems currently under development across the world, within the next three to five years we will see 80 per cent of global GDP [gross domestic product] being reliant on real-time payments. In order to facilitate the expanding number of cross-border transactions, there will also have to be a vast increase in system and currency interoperability."

In support of this, he maintained that a growing number of countries are adopting e-payment systems, with the uptake having accelerated over recent years after something of a credit-crunch-driven hiatus. Citing an example from the United Kingdom, his company's primary base of operations, he said: "It's fair to say that Faster Payments, a banking initiative designed to reduce payment times between the customers of different banks, did not debut at an ideal time. In fact, it was launched in July 2008, just as the global financial crisis began to kick in. Unsurprisingly, the initial uptake was somewhat slow.

"Fast forward to 2010, however, and a number of merchants had begun using it and, as a financial ecosystem, it started to flourish. Then banks started to invest in it and corporations started using it. Now, nearly everyone in the UK is on it. All the banks use it, with some exclusively using it.
"Last year, the platform processed some 1.7 billion transactions, worth a total of £1.4 trillion (US$1.89 trillion). In the UK, its widespread adoption has actually driven innovation. While, not so long ago, the market was dominated by just a small number of banks, the last few years has seen the UK issue 20 new banking licences."

Overall, Mr Stoddard believes there are several key drivers for the rapid uptake of real-time payments, all of which have brought genuine benefits to consumers, businesses and the public sector. Expanding upon this, he said: "Rather than queuing up at a bank or a local office, customers can now make payments from anywhere in the world, 24 hours a day, seven days a week, throughout the year. As a result, corporations are enjoying greater efficiency, governments have seen tax revenues rise and society as a whole has benefited from reduced incidences of fraud.

"And it's not just happening in the UK. We've also partnered with the Bank of Thailand to launch the PromptPay system. Introduced in January last year, the system has already handled 173 million transactions, worth a total of 700 billion baht ($22 billion)."

Striking a more cautionary note about the Thai market, on the other hand, was Tana Pothikamjorn, Senior Vice-president of Digital Banking for the Bangkok-headquartered Siam Commercial Bank. Maintaining that a number of the emerging markets were still lagging behind when it came to digital payment systems, he said: "E-payments took off rapidly in China, largely because everyone was shopping on Taobao, so Alipay made sense and, as everyone was messaging on WeChat, WeChat Pay also made sense.
"In a number of other Asian markets, though, there has been no widespread adoption of bank-operated e-payment systems. Instead, we are seeing far too many apps serving closed systems. This is because non-bank players are developing proprietary apps, but they have limited use and are not likely to be adopted universally.

"In the case of PromptPay, though, all the key players got together – the banks, the regulators and the telcos. This resulted in the creation of a single platform that could be adopted by every bank. The government also drove uptake by facilitating its use for tax payments and other official fees. As a result, 40 million Thais signed up to the service in little over 12 months.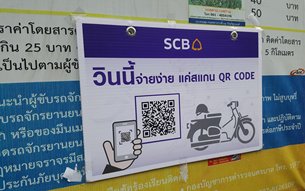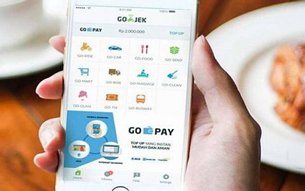 "The downside of this, though, was that banks became increasingly aggressive when it came to attracting new business, as each customer can only link one account to PromptPay. Similarly, they also took a competitive approach to signing up vendors, resulting in three million QR codes being issued in six months.

"Thais are a superstitious lot, though, and, in order to drive uptake, the banks and vendors began to pitch these QR codes as good luck symbols, a move that soon saw them widely used. For our part, we introduced zero fees for all PromptPay transactions, making it Thailand's cheapest payment channel."

Given the success of PromptPay, Go-Pay – the Indonesia payment system that shares a lot of its DNA – may well be set to do very well indeed, with Budi Gandasoebrata, Chief Executive of Go-Jek, its Jakarta-based parent company, certainly convinced as to its likely success. Almost evangelical as to its prospects, he said: "Go-Jek is Indonesia's largest transaction platform, while Go-Foods, another of our brands, is the largest single-market food delivery service in the world outside of China. With all of these related transactions feeding into it, Go-Pay is now the largest digital wallet in Southeast Asia."

"We've also been helped by the fact that Indonesia is one of the world's most unbanked countries, with only 36 per cent of its population having a bank account, compared with 53 per cent in India and 79 per cent in China. As a result, credit card penetration is extremely low – just 4 per cent – while only 13 per cent of Indonesians have ever secured a bank loan.

"Go-Pay has found success because it empowers people at the very bottom of the pyramid – those without bank accounts. It has enabled many of them to get micro-loans and to purchase insurance policies."

However, Go-Pay is not the only show in town for Indonesians. The Development Bank of Singapore (DBS), for instance, is pushing a system based on the use of the country's mandatory electronic national identity card (eKTP).

Explaining the rationale behind its approach, Leo Koesmanto, DBS Indonesia's Head of Digital Banking, said: "For us, banking is something people do, not somewhere they go. In line with that, our goal is to build a banking system that is branchless, paperless and signatureless.
"The backbone of this is the eKTP, which 180 million Indonesians are eligible for. Using it, we can biometrically confirm identity, which is crucial as other means of online verification are far from robust in Indonesia. In order to set this up, one of our agents meets a potential customer for a one-time authentication. As a sign of its success, we are currently signing-up around 10,000 new customers a month."

While Thailand may be the battleground for local and regional players, the truly global players seem to have their sights set on the massive India market. At present, Amazon Pay appears to be in pole position, partly because it has successfully leveraged on the popularity and brand values of its shopping portal.

As a result, Amit Kurseja, Amazon Pay India's Head of External Payments, was understandably bullish about the service, saying: "Our app has been downloaded 50 million times over the last 12 months. Significantly, 86 per cent of our new sign-ups are from the lower-tier cities and towns, a development that has seen us acquire customers in 450 urbanised areas across the country.

"Digital payment in India is poised for explosive growth, with such transactions expected to be worth as much as US$1 trillion by 2023. Today, though, three in every four customers pay in cash, with only 1.5 per cent of the population holding a credit card. We aim to change all that by making the transition as seamless and painless as possible for all the parties concerned".
Amid such upbeat sentiments, it was left to Neal Cross, DBS's Chief Innovation Officer, to take a slightly less rose-tinted view. Assessing the problems the sector still faces, he said: "Are smartphone digital wallets really the answer? They have basically become bulky, difficult to use, battery-operated credit cards, which is hardly a step forward.

"There is also the fact that most wallets fail – that's a reality. Those that succeed are usually part of something bigger, as is the case with Alipay and WeChat Pay. Even then, though, they are largely only used for low-value transactions. When it comes to spending larger amounts, consumers, somehow, always go back to the banks.

"Then there's the cryptocurrencies, which aren't really currencies at all. In fact, they are more geared to investment and speculation than to transactions. Indeed, blockchain can't actually facilitate payments. You have to build something on top of it in order to be able to do that. As a technology, it's very much in its infancy and still casting around for its Big Use Case.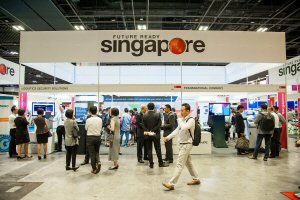 "Significantly, in the super-tech savvy nations, such as Singapore, where mobile, internet and credit card penetration rates are extremely high, the level of cash payments is actually going up. Essentially, it's a cultural issue and people still love cash. Small businesses, in particular, love cash as it allows them to be flexible about what they declare.
"So, will the world go cashless? Maybe, but give it another hundred years or so."
Seamless Asia 2018 took place from 3-4 May at Singapore's Suntec Convention Centre.
For more market opportunities, please visit: http://research.hktdc.com