1 Aug 2018
Traditional Therapies Meet High-Tech at Wellness Expo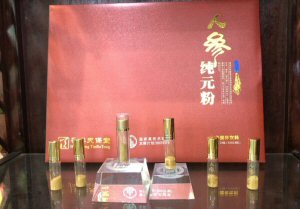 With its mixture of digital mugwort diffusers, organic ginseng and oxygen-rich refuge capsules, this year's China International Health Industry Expo fused traditional Chinese medicine (TCM) with cutting-edge technology to bring Big Health to the Chinese mainland.

The faith many mainlanders have in TCM is actually on the up and sales in the sector are growing steadily. This is good news for the 2,000 exhibitors that gathered in Guangzhou for the China (Guangzhou) International Health Industry Expo. Also known as the Inter Health Expo, the event showcased a wide range of health and wellness products, including foodstuffs, tonics, detox treatments and medical / healthcare devices, as well as a wealth of health-management services.

In a sign the sector is not quite as traditional as it once was, the expo showcased the role TCM can play in Big Health – the Chinese government's healthy living initiative that seeks to combine traditional remedies, western medicine and fitness / wellness regimes into one national, holistic programme. Perhaps departing still further from classic TCM precepts, the biotechnology sector had a strong presence, drawing a lot of attention with its ongoing bid to reverse-engineer a number of traditional remedies to establish just how and why they work.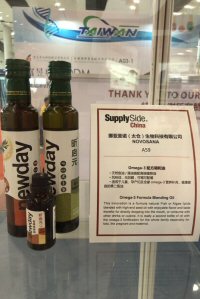 Sticking with tradition, Hong Kong Tin Bo Tong Group displayed a wide range of ginseng products – including oral solutions and cosmetic preparations – at this year's event. As well as being the sole mainland agent for wild Korean ginseng, the company also operates a 1.67 square kilometre proprietary ginseng farm in Dandong, a mainland city on North Korea's western border. The company says control over the source lets it guarantee the quality of its medicinal ginseng.

Maintaining the sector is in robust shape, Lu Xuejin, Tin Bo Tong's business director, said: "Mainland consumers remain committed to TCM and demand for such health products has never been higher. For our part, we have looked to capitalise on this by developing a number of new TCM health supplements in partnership with several mainland companies.

"We also have our own range of TCM skincare products, something we are now looking to expand. In addition to our core ranges, we can also customise products for clients on request. In the past, this has seen us repackage pure ginseng powder into client-supplied branded containers."
A spokesman for Guangzhou Tung Hong Medicine – distributor of ginseng, wolfberry, bird's nest and notoginseng (Tianqi) TCM products – echoed this faith in the sector. Assessing the current state of the market, he said: "As their awareness of health and wellness issues has increased, more and more mainlanders have begun to seek out good quality TCM treatments. It's a demand that we can meet as all our ginseng, for instance, is naturally grown rather than subjected to any accelerated ripening process.

"Similarly, our red ginseng is produced in the traditional fashion – pot-fried with glutinous rice in order to remove any moisture. This helps preserve the ginseng while also enhancing its potency."
In addition to the many stands offering TCM products, this year's event also saw a number of companies looking to promote their healthy tech gadgets. One such company was Shenzhen Zofu Technology, which offered a compact, touch-controlled essence extractor.

Yang Donshou, the company's sales manager, said: "Many people like to prepare their own health drinks and this machine can extract the essence of the user's favoured fruits or vegetable in five easy steps, releasing 90% of the nutrition, while only losing 5% of the active ingredients."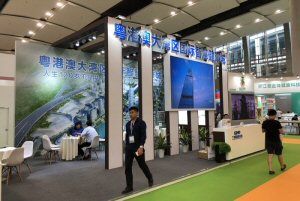 Quite a different application of technology was on offer from Guangdong Oxyfull Technology; its eye-catching oxygen capsule is hard to miss. Essentially, the capsule offers a closed, oxygen-rich environment designed to help patients with low blood-oxygen level conditions, such as hypoxaemia.

Emphasising the capsule's benefits, marketing manager Lei Huiyuan said: "The oxygen density within the capsule is about 25-30%, which is well above the 20% typical in most environments. This, obviously, makes it ideal for anyone whose body is struggling to take in enough oxygen. While it's really targeted at elderly care institutions, spas, gyms and leisure clubs, it could be used at home providing there was enough space."
The 2018 China (Guangzhou) International Health Industry Expo took place from 28-30 June at the Guangzhou China Import and Export Fair Complex. The event featured more than 2,000 domestic and overseas exhibitors.
For more China market opportunities, please visit: http://research.hktdc.com