22 Aug 2018
User-generated Content and High-tech Cameras Dominate Media Expo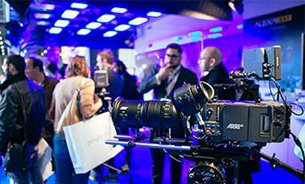 Visitors braving the wintry chill were treated to a glimpse of the future – at least as far as media industry content creation is concerned – at London's BVE event, the United Kingdom's leading broadcast, production and media tech show. As well as more than 300 industry exhibitors, the three-day event also featured a packed programme of presentations and seminars. Keen to highlight just how the expo had broadened out for 2018, BVE Event Manager Daniel Sacchelli said: "This year, the show has evolved from purely highlighting technical resources to looking at audiovisual and live event management from a variety of angles, including the creative standpoint, the workflow technicalities and editing, as well as demonstrating the impact of audio."
Indeed, the accompanying three-day seminar programme provided a variety of insights, product launches and a real opportunity to learn something new. Over on the Business of Production stage, the show opened with a seminar on a subject currently preoccupying many content creators – Real Voices vs Fake News. Chaired by writer and editor Pippa Considine, the debate focused on the increasing impact of user-generated content (UGC). With smartphones allowing anyone to be an on-the-spot reporter and with social media pinging stories around the world in an instant, the key issue for many was the impact this was having on how content is created and subsequently disseminated.
Apart from the seminar programme, there were, of course, a number of new products debuting at the event, with several recently introduced large-format broadcast cameras arguably the most prominent. ARRI, a Munich-headquartered motion picture camera manufacturer, for instance, had made the trip to London to showcase its new large-format Alexa LF camera, complete with ARRI Signature Prime lenses (US$105,000).
Outlining the positive feedback the company had received during trials for the new system, Business Development Manager Andy Hayward said: "Prior to launch, the ALEXA Large Format was sent out into the market to be tested on location. Cinematographer Dan Lausten used it with the 25mm Signature Prime lens on a natural-history shoot. His feedback was that the depth of field was so small it was like being in the scene with the 'actors'."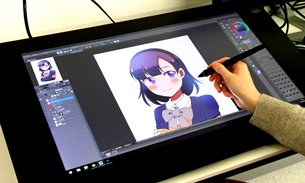 For its part, New Jersey-based Vision Research was promoting its range of high-speed cameras at the show, including its new Phantom v2640. Bullish as to its prospects, Sales Manager Tracey Gomez said: "It's already the go-to camera for the natural-history cameraman. This is largely because its image quality is exceptional, delivering 26Gpx per second in four-megapixel resolution, while capturing more than 6,000 frames per second at full resolution."

Creating imagery in a completely different way was Wacom, a Japanese company that has become synonymous with digital painting tablets. On hand to demonstrate its new large-format Cintiq Pro tablet was Brand Ambassador and digital sculptor Glen Southern, who "painted" an on-screen image using the company's Pro Pen 2 Stylus live on the company's stand. Summing up the advantages of using the stylus and canvas in combination, he said: "This is four times the size of the screen that many artists use today. The 24-inch and 32-inch versions give you a big canvas to work on, while the 32-inch also has the pen and touch option with programmable short-cut keys."

Outlining the target market for the new tablet, B2B Senior Account Manager Jason Walden said: "Wacom tablets are used in many markets and typically retail for between $2,600 and $4,200. This latest system, though, is very much geared to the pro media market."

Moving on from creating content to sharing it and shifting it around between various post-production houses, IBM was on hand to demonstrate its new approach to delivering high-resolution media on a worldwide basis via Aspera, its cloud-sharing portal. Explaining how this resource can reduce the problems faced when distributing very large files, Professional Services Director Andrea Di Muzio said: "Using our cloud solution, organisations can transfer and share files seamlessly from data centres, whatever the network conditions, in a secure environment. This protocol bypasses any post-production bottlenecks whatever the distance between sites and without any loss in quality."

Regardless of the high-tech solutions on offer, there's always the distinct possibility that the human element will fail to deliver, which is why autocues are still an essential part of live scripted broadcast programming. Believing that such systems are long-overdue for a digital makeover, UK-based Cuescript was debuting its new network-friendly system at the event.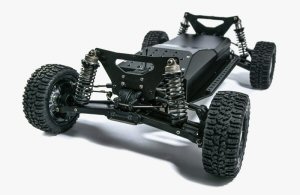 Highlighting its particular benefit, Director Brian Larter said: "We are far from a one-solution-fits-all sort of company. We do, however, create autocue products for all broadcast needs – from sporting events to news to entertainment. We're now moving into IP-based prompting, where multiple sources can be linked over great distances."

Another prime example of technological innovation came courtesy of JoeCo, a UK-based audio mixing equipment company. This year, it was highlighting its newly launched Cello Audio Interface, a system that offers a 22-input, four-output USB 2.0 interface for the Mac and PC, with a true analogue front-end and 384k recording, all for an eminently reasonable $899.

Confident about the company's continued growth and international expansion, Joe Bull, JoeCo's Managing Director, said: "We have quite quickly built up a reputation for innovation in the sound arena with our award-winning Blackbox and Bluebox players and recorders. We expect the Cello interface to advance us further into markets across the world."

At the other end of the sound spectrum was Sennheiser, a German company seen as a leader in the professional microphones and headphones sector. Manning its stand was Marketing Manager David Atkinson, who was particularly keen to sing the praises of the SKM 500 G4, apparently now the microphone of choice for performers across the world.

Demonstrating that relatively rare thing – something completely new in the world of film – Rob Drewett, Chief Executive of the UK's Motion Impossible, was almost evangelical about the benefits of the Mantis, his newly developed remote dolly system. A cameraman and inventor by trade, Mr Drewett's remote controlled four-wheeled "rover" combines a movie camera and gimbals resulting in a system that can easily be remotely moved and stabilised.

Highlighting the system's unique selling proposition, he said: "I've used my practical experience to make a remote dolly that will go anywhere and deliver 360-degree filming. There's been a lot of interest in the Mantis and we are hoping to secure the necessary funding to put it into commercial production."

BVE 2018 took place from 27 Feb-1 March at London's Excel.
For more market opportunities, please visit: http://research.hktdc.com