28 Aug 2018
Africa 4.0: A New Digital Dawn for the World's Less-Developed Region
When the BRICS summit – the annual gathering of the leaders of the five most-significant developing nations – came to Johannesburg in July, the focus was very much on next-level technology. This saw delegates from the five member countries – Brazil, Russia, India, China and South Africa – consider just how it can be applied to benefit developing countries and how it can be harnessed as a means of driving entrepreneurialism and job creation.

In line with this, one of the key items on the agenda was Industry 4.0, the looming fourth industrial revolution, which is set to transform the manufacturing sector with hitherto unimaginable levels of automation and data exchange. It was a subject of particular relevance to the host nation, one of many on the African continent to have high hopes of riding this particular technological wave as a primary means of economic expansion.

Indeed, across Africa there is already much speculation as to just how these new and so-called disruptive technologies can be properly harnessed. At the same time, overseas investors have also begun to reassess Africa, seeing it – arguably, for the first time – as a potential innovation hub.

It's a description that best fits West Africa, with the region having already attracted a substantial level of tech investment. Most notably, Facebook is funding an initiative designed to give 50,000 Nigerians digital skills, while Google has opened its first Africa-based Intelligence Lab in Accra, the Ghanaian capital.

In East Africa, Rwanda is seen blazing a trail when it comes to technological innovation. In 2016, for instance, the tech start-up Zipline launched a drone delivery service for blood and vaccines. Hailed as a major change agent for public health in the country, it now provides essential medical supplies to people who would otherwise have no access to them.

Perhaps more surprisingly from a global investment point of view, the long war-torn Democratic Republic of the Congo is another country that technology service providers, including PayPal, are viewing as having healthy growth prospects. This is partly down to the growing social needs in the country, which have seen it transformed into one of the world's fastest-growing mobile-money markets.

Given that the technological groundwork has already been laid in many African countries, many have raised the prospect of Africa 4.0, a digitally led transformation of the continent's fortunes. In particular, there are five key areas where technology is seen as having the potential to kick-start the local and regional economies.
1. Data

Worldwide, there is a rush to acquire and tap the potential of data and Africa is no exception. Speaking at the Thomson Reuters Africa Summit, an annual forum exploring the opportunities that exist in Africa, Lee Naik, Chief Executive of the African operations of TransUnion, an international credit reporting agency, said: "The ability to harness data will come to define real value and impact. Data should be seen as today's new currency and companies must start thinking about being data organisations first and foremost.

"It's not so much a question of acquiring data, though, but more as to how it's applied to provide solutions, with its worth being defined by its application – social, environmental or economic. Data, for instance, could help predict where a drought might occur in sub-Saharan Africa or could be applied to help improve public-sector service delivery. If value is seen as the new money, then those organisations in Africa that can harness data to solve societal problems and provide value – in areas such as healthcare, education or the workplace – will be one step ahead."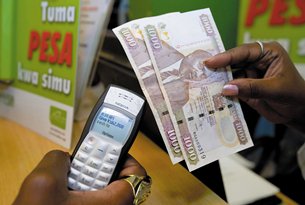 2. Mobile Money

Mobile-enabled digital cash transfer technology has become big business across Africa in the past 10 years. Essentially, it enfranchises both the continent's unbanked and those working in the informal economy. M-Pesa, for instance, a 2007-launched mobile-phone-based money transfer, financing and microfinancing service, now has six million users in Kenya alone.

While, at the most superficial level, mobile money allows smartphone users to send or receive payments, it actually does far more than that. In Kenya, it already underpins much of its economic activity – from banking to credit scoring – with about US$40 billion worth of transactions conducted via various mobile-money platforms each year.
3. Artificial Intelligence

The use of artificial intelligence (AI) to make investment decisions is one area where Africa could already claim to have taken something of a lead. In South Africa, Stellenbosch-based NMRQL recently launched what it describes as the country's first machine-learning-powered unit trust, which uses AI technology to make investment decisions.

Essentially, its machine-learning algorithms give it the facility to process huge quantities of data, which can then be used to forecast returns on stock investments. This computational investment process then gives fund managers the facility to discern hidden patterns in the underlying big data.

Maintaining that this is just one example of the kind of digital innovation emerging across the continent, Tim Jones, Co-founder of Future Agenda, a London-headquartered trends and futures consultancy, said: "New disruptive technology-led business models are beginning to emerge across Africa, especially in the fields of AI and machine learning. Everything today is all about recognising patterns, about what could be done better and Africa is embracing that."
4. Smart Government
In the public sector and municipal services, digital technology is already a well-established enabler of change. At the simplest level, smart government is all about utilising the available digital communication technologies to nurture socio-economic development by boosting the efficiency of service delivery, billing, utility metering and infrastructure maintenance.

Within Africa, Mauritius is leading the way in "smart" local-authority management systems. Its Smart Mauritius Strategy is said to have already engendered socio-economic development, while optimising employment opportunities and offering greater access to training and education.
5. Digital Identity

Globally, more than 1.5 billion people lack any form of official identification documents, something that frequently bars them from participation in the political, economic and social life of their home countries. Similarly, applying for a loan, registering for medical services or signing a rental agreement are all off-limits to those with no recognised ID.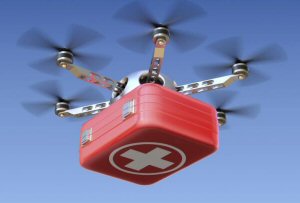 It is a problem that is increasingly being tackled in the digital space. India, for instance, uses a biometric database to establish the identity of individual citizens, allowing them quick and easy access to home loans and other individual-specific services.

It is a lead that Africa is looking to follow, with many of its countries also embracing biometrics as the cornerstone of their national ID systems. As these programmes roll out, they are expected to have a particularly transformative effect on the financial services sector.

For its part, last year South Africa moved closer towards implementing a national digital ID system by introducing a smart identification card complete with embedded fingerprint data. Ultimately, it is expected that this system will be rolled out into other areas where identity is a key issue, including drivers' licences, voter registration and the receipt of government services.

The 2018 BRICS Summit took place from 25-27 July in Johannesburg's Sandton Convention Centre.
For more market opportunities, please visit: http://research.hktdc.com