28 Sept 2018
Sustainability Saturates Wine Market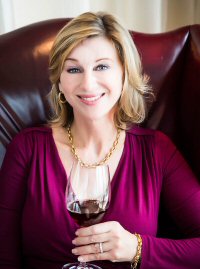 A wine market as complex and nuanced as Asia's can be difficult for international wine brands to navigate, but events such as the Hong Kong International Wine & Spirit Competition (HKIWSC) are helping vineyards worldwide to understand the taste preferences and importance of food pairing for Asian wine drinkers.

Now in its 10th year, this year's event has the theme "sustainability in the wine industry" and sees the introduction of the first Green Wine Award, according to Founding Director of the competition and Master of Wine Debra Meiburg, who helped launch the event in 2008 – the same year as Hong Kong removed all duties on wine.

HKIWSC is partnering with leading global bodies responsible for certifying sustainable, biodynamic and organic wines in their respective countries – such as Sustainable Austria, Australia Organic and Sustainable Wine South Africa, which addresses environmental sustainability through South Africa's Integrated Production of Wine (IPW) programme. From January this year, South African wineries or bottlers have had to calculate their carbon dioxide emissions via the Confronting Climate Change carbon foot-printing tool – just one example of many sustainability initiatives the wine industry is taking globally.

Competition results will be announced at a gala event at the Hong Kong International Wine & Spirits Fair on 8 Nov following a double-blind tasting by more than 60 judges monitored by KPMG.
<<<PLEASE HIGHLIGHT & INSERT CONTENT HERE>>>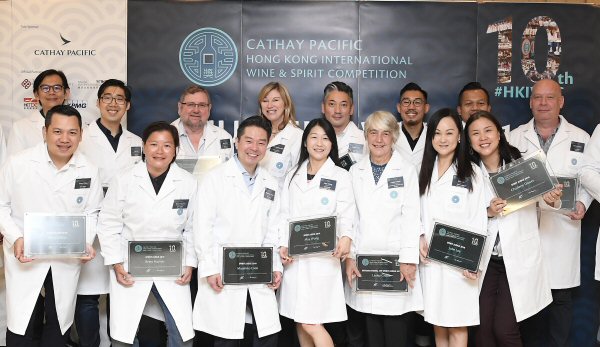 New World Leads the Way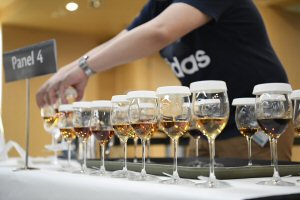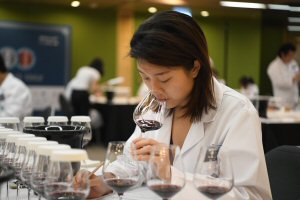 More and more wineries are seeing the benefits of embracing a sustainable approach, said Ms Meiburg. "Most growers immediately see a change in the soil, and can taste the difference in the wine from the soil. They're keen to protect their wines, and the Green Wine Award is a nod to wineries and their custodianship of the land," she noted.

New World wine makers are leading the charge in the sustainability stakes. "New Zealand has an incredible sustainable programme, while the wine region of Sonoma is 100% sustainable, and is the first county in the United States to be so, with Napa not far behind," Ms Meiburg said.

One judge described Asia as the most complicated wine market in the world but Ms Meiburg said lumping Asia into one market is a complication in itself. "There's varying degrees of wealth, cultures and tastes in the region: people in Thailand, for example, prefer sourness, whereas in the Philippines, it's sweetness." Chinese mainland wine drinkers are more open minded than those in Hong Kong, she added. "Hong Kong is more constrained, tied to top-class Burgundy and Bordeaux."

Winning a medal in the competition is an instant endorsement, as Ms Meiburg said: "It gives them an edge in the market." There is ever-increasing attention to marketing HKIWSC winners, too, and the competition recently showcased last year's winners at a top wine expo among other events. "We are determined winners will see the value of winning these medals, and for emerging markets, it's a useful benchmark," she said.
Putting Austrian Wine on the Map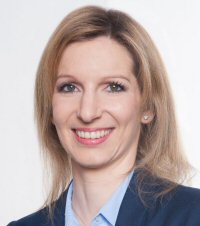 French wines have long had a stranglehold on the Hong Kong market but Austrian wines are becoming better known and more popular thanks to its participation in competitions such as HKIWSC. Helene Gruber, Head of Department – Markets East for Austrian Wine, said encouraging winegrowers to cultivate varieties best suited for their vineyards and region under the Districtus Austriae Controllatus (DAC) system (which specifies the geographic origin of the grapes), and introducing a new quality pyramid for Austrian sparkling wine, is helping to improve the quality of its wines.

The country's winemakers are embracing sustainable, organic and biodynamic production methods too, she added. "Austrian viticulture increasingly returns to working with nature and not against nature. How deep this path is pursued can be measured with certain certificates, including Austria's most widely used certificate, the European Union Bio Logo certificate, but there are also many others such as the Sustainable Austria certificate."

As Hong Kong acts as a springboard to the mainland and Asia, having wines in this market helps attract attention for its wines in neighbouring countries. "The Hong Kong wine market itself is very fast-paced and dense but with high-quality tastings focusing on the versatility of Austrian wine styles we hope to attract the demanding customers here," Ms Gruber said, adding that the mainland, Singapore and Japan are currently the biggest markets in Asia for Austrian wines.

In collaboration with Austrian Wine, many of the country's wineries have previously participated in HKIWSC and the good ratings it has received have helped ensure Austria is respected as a competitive wine country, said Ms Gruber. "Winning in any of the categories not only provides recognition; it is also a good marketing tool for wine producers to promote their wines, either to push their available portfolio or find a new importer," she remarked.

Austrian wine pairs well with many Asian dishes, she added. "Crisp Grüner Veltliner goes perfectly with the fish-rich cuisines of the region, dim sum or spring rolls, while Austrian reds pair well with the spicy kitchen styles of China."
Related Links
Austrian Wine
Hong Kong International Wine & Spirit Competition (HKIWSC)
Hong Kong International Wine & Spirits Fair