8 Oct 2018
Power of Storytelling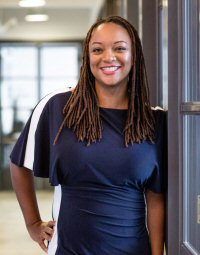 Lorraine Cushnie is a Hong Kong based partner at New Narrative Ltd, Asia's leading content-marketing agency. In her various talks and articles targeted at small and medium-sized enterprises (SMEs), she explains why "sophisticated storytelling" should be part of their marketing strategy.

Why should SMEs bother to promote their brand?
Promoting your brand is important for a number of reasons. These include raising awareness of your company to both new and existing customers, generating sales leads, supporting recruiting efforts and attracting external investment. You may need to adapt your strategy according to the strategic objective but promotion and marketing should be included as part of any business plan.

Won't a good product sell itself?
A good product or service will only sell if customers know about it and today it is much more difficult to reach your audience. Traditional advertising outlets such as newspapers and television do not have the same reach and impact as they did in the past and online advertising has to work harder to get people's attention – customers have become experts at tuning out adverts and are more easily distracted. So in order to stand out, companies need to tell the story of their brand and share useful information on their industry, rather than just promoting a product or service.

How?
Social media is of course an important tool and the best channel will largely depend on the type of industry and your customer base. Consumer brands may want to focus more on platforms such as Instagram, Facebook or Snapchat, while B2B companies my find LinkedIn a better option. And if the Chinese mainland is a big focus, platforms like WeChat will be important. But don't discount some more old-fashioned methods. Email (if that counts as old fashioned!) can still be valuable if you are providing information that customers will find useful. And of course your company website should reflect the story you are trying to tell about your brand.

What constitutes "sophisticated storytelling"?
Sophisticated storytelling means avoiding telling customers about the benefits of your product or service and instead discussing your brand in a way that addresses their needs and/or creates an emotional connection. This may sound counter-intuitive but customers are increasingly suspicious of brands that just talk about how wonderful they are because it's not viewed as objective. But if you can talk about how your service solves a problem, or enhances their life or work, it will resonate more. For example, Li & Fung, which provides supply chain management, talks about helping customers navigate the digital economy and improving the life of people along its supply chain. That is much more engaging than saying it offers the best product development and distribution services.

Do Hong Kong SMEs have any advantage in promoting their brand?
Hong Kong SMEs are as dynamic as the city in which they operate, and the strong entrepreneurial culture means there are plenty of great stories to be told about products, services and company journeys. In addition, they operate in a city where people are open to trying new things and are keen to share the things they like with their network. By promoting their brand through crafting a story that resonates with the target audience, SMEs have the potential to reach a large base of customers and investors.

What other advice can you give to SMEs?
Whatever type of promotion you decide to do, there a few key things you should always decide before you begin: set a budget, know who you are targeting, identify the ideas you want to talk about and aim to engage emotionally with your audience.
Related link
New Narrative Ltd