30 Oct 2018
Duller Droids Conquer Californian Robo-Expo
Although self-driving cars and delivery drones may be grabbing pretty much all the headlines, there are other, less glamorous, autonomous vehicles that have quietly transformed a number of commercial and industrial sectors. Indeed, it was many such vehicles that took pride of place at this year's Connected and Autonomous Vehicles event, a four-day expo held in California's Santa Clara Convention Center.

While static robots have been a fixture on manufacturing production lines for decades, their newer – more mobile – cousins, although employed to perform a wider range of tasks, are also largely deployed to take on those highly repetitive roles deemed too dull for even the least-imaginative human. One exhibitor only too familiar with the evolving role of such systems was Ryan Lim, an artificial intelligence engineer with California-based Slightech, the company behind the Mynt range of robo-employees.

Explaining the current surge in demand for manufacturing-minded mechanoids, he said: "The reason that robots are now such a big thing is that, when it comes to repetitive jobs, the new generation is just amazing.

"This year, we are showcasing our personal assistant robot. It recognises your face, it can answer your questions and it can initiate self-navigation or has a SLAM [Simultaneous Localisation and Mapping] facility. It's currently being trialled in a number of business reception areas, places where people ask the same very simple questions all the time.

"Overall, we've found that many consumers are fascinated by the way it responds, as well as by the fact its eyes follow you around if you move about. We now have 1,000 such units in situ and it's proved particularly popular in China," Mr Lim said.

As well as doing jobs that are even too dull for the least-gifted of school leavers, robots, of course, are also filling vacancies seen as too complex or too dangerous for human operators, while also offering transformative savings in terms of both time and costs. In the case of San Francisco-based Pix4D, a specialist in photogrammetry – a form of visual analytics that uses multi-angle 2D photographs to construct 3D digital models – it has been increasingly turning to drones in order to secure the complex array of initial images required, some of which have to be captured in treacherous locales.

Citing one such example, Thomas Odenwald, Managing Director of the company's North American operation, said: "When it comes to maintaining stockpile management in the open-cast mining sector, for instance, the traditional way is to shut down the operation for a day or two, while a survey team comes out with measuring tapes and clambers about. Inevitably, they sometimes fall down and sometimes get hurt. It's a very manually intensive procedure and it takes a lot of time and comes with certain risks.

"Now though, instead of all that, we can fly a photography drone around the site for some 10 minutes. Based on the 3-D image we can then render, we can assess the stockpile volume with considerable accuracy."

It's in the wider outdoor environment, however, that such drones really come into their own, with Mr Odenwald saying: "Power transmission lines are a big part of what we do at the moment. As there is some speculation that the wild fires in California were caused by vegetation encroachment into power lines, utilities companies are now taking surveying their terrain very seriously.

"Traditionally this was accomplished by using purpose-built helicopters with a pulsed-laser light measuring system [Lidar] to fly along the transmission lines. Now we can deliver the same results using a drone that flies up 250 miles [400 kilometres] along one route, then returns using a different one, allowing you to very cheaply survey 500 miles of transmission lines."

While standalone autonomous robots are, clearly, already delivering substantial efficiency improvements in a number of areas, for one exhibitor – Alfonso Iniguez, the founder of Arizona-based Swarm Technology – the future of such systems lies in collaboration.

Taking his cue from the natural world, he says: "When a queen ant wants something done, she despatches a high number of individual worker ants to get it done. She doesn't care how many ants are required.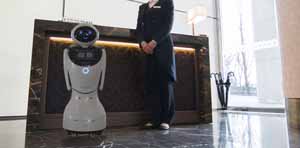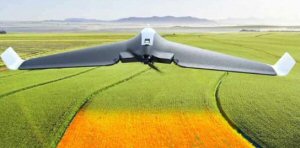 "We have adopted the same principle in our approach to robotic problem-solving. We have a system that acts as a mission controller, which can order subsidiary systems to, say, 'go into that tunnel and complete the mapping autonomously'. The mission controller doesn't care if it's one, 100 or 1,000 robots that divvy up the task, as long as they work together to complete the mission.

"Our customers tend to be in the defence or homeland-security sectors, areas in which finding something quickly is critical. For us, something search-and-rescue related would be an ideal application. If we were, however, to put this technology into everyday products, such as vacuum cleaners or lawnmowers, you could have an unlimited number of them working together in order to complete any given task rapidly and effectively."

With autonomous robots growing in popularity and being used ever more widely, cutting time and cost for development and deployment is becoming increasingly imperative. One company – Krakow-based Husarion – exhibiting at the show, however, believes its development platform could streamline the overall process.

Outlining the potential cost savings, Chief Executive Dominik Nowak said: "Using our system, you don't have to start building a robot from scratch. Instead, you can utilise ready-to-use hardware and software blocks and just put them together, making your time to market so much faster. You get to save time and money and you get to launch your product ahead of any competitor."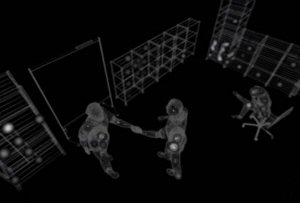 While Husarion was focusing on establishing a more cost-effective route to market, another European company – Munich-headquartered Toposens – had on offer a lower-cost means of allowing autonomous vehicles and robots to engage with their immediate environment.

Explaining its proposition, co-founder Tobias Bahnermann said: "For the first time, technology can give such autonomous units the facility to 'see' via ultrasound in a similar fashion to how bats can sense their surroundings.

"Basically, our system transmits sounds at an ultrasonic frequency, which is then reflected back by any surrounding object. Our microphones then function very like a bat's ears, distinguishing the different intervals at which the sound bounces back and then using these sonic signals to create a real-time 3D-map of the immediate landscape.

"It's a very robust system, so environmental conditions don't play a big role and lighting conditions don't matter. It's also very competitively priced – US$200-300 per unit, falling to below $100 if you're using it across 10,000 installations or more."
Connected and Autonomous Vehicles 2018 took place from 14-17 May at the Santa Clara Convention Center in California. Co-located with Internet of Things World, the event attracted more than 12,000 visitors.