2 Nov 2018
Home for Global Rovers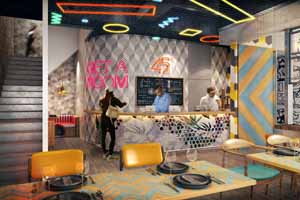 Born out of a desire to create affordable, detail-driven living spaces, Mojo Nomad encourages residents to live, work and collaborate in a home-away-from-home environment.

Described as a community for global travellers seeking a new way of living, it opened in October in the heart of Hong Kong – on Queens Road Central. The multi-purpose space features rooms decorated with graffiti art sized from "S" to "XL", a co-working space, gym, self-serve laundry and a Mexican restaurant and bar. Designed by Hong Kong design house ALT-254, the unconventional design includes exposed brick walls built from reclaimed brickwork flown in from demolished Victorian buildings in the United Kingdom, which are enlivened with vintage album-cover artwork by Prince and the Ramones and handmade neon installations. Sleeping up to 12 people in bunks, two share-style rooms deliver an upscale hostel-style option for those keen to meet other like-minded travellers. At the other end of the scale, XL room The Big Kahuna is more of a studio apartment at 240 square feet (22 square metres). The co-working spaces, meanwhile, are a mix of cosy corners for intimate meetings and private pods for peace and quiet. Elsewhere, an unconventional boardroom table invites guests to collaborate and brainstorm.
"Our target demographic is international creative nomads mixed with entrepreneurial travellers. So far, the feedback has been positive, with guests enjoying the facilities including the co-working space and contemporary gym. Each room has been smartly designed in terms of functionality and design and features the latest technology, something our guests appreciate," said Chief Operating Officer Tim Alpe.
Beyond Traditional Hospitality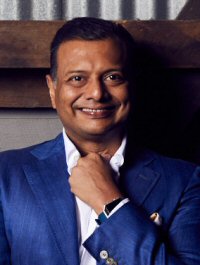 The Mojo Nomad concept was created in 2017 by Mojo Nomad CEO and Chairman Girish Jhunjhnuwala, who also founded another disruptive Hong Kong hospitality brand, Ovolo Hotels. With Mojo Nomad, he was keen to create a global hospitality brand that went beyond traditional hospitality concepts. "We want to create a place for global citizens, entrepreneurs and creative minds to live, work and play in an effortless and affordable way," said Mr Alpe.

Millennials in particular look beyond traditional hospitality concepts as they work and travel. "I think this hospitality concept and new way of travelling is catching on very quickly. Travellers are beginning to appreciate that it isn't only about luxury and glamour when it comes to hotel stays, but about effortless and stylish spaces that bring people together, coupled with excellent value. Our controversial Aberdeen property [Ovolo Southside, a design-led hotel housed in a former warehouse] proves that travel is changing."

One of the key things Mojo had to work on in the early stages was bringing a new, innovative and disruptive brand to market, Mr Alpe said. "But then again, the brand is really quite different, which has easily picked up the interest of the media and industry. I think the challenge we should be gearing ourselves up for is how to go international with the brand," the COO said.
Reaching out to Residents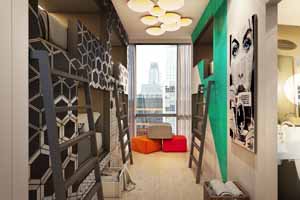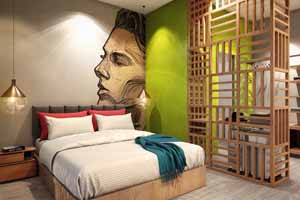 Mojo Nomad attempts to encourage residents to be active creators and unite them around a common interest. "We provide our guests with a space that encourages collaborations, aiming to inspire them to contribute creatively and intellectually with other guests and the world around them. We are looking to build a bank of events that are not just for our guests but also for outsiders, with the objective of building a sense of community. This will encourage not just our guests but also others who are familiar with the brand to actively think and create new experiences," Mr Alpe said.

Doubling as an event space, its co-working space will commence programming soon following the official opening in the Central business district in October, Mr Alpe confirms. "We are looking to build a bank of events that not only cater to our guests but also the community around the hotel. We have already been doing this in Aberdeen and it has been a success."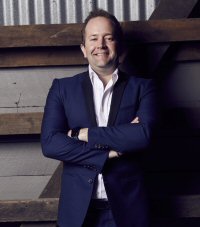 As Mojo Nomad is a new brand, Ovolo Group has used its communication channels to raise awareness of the brand, and meet economies of scale internally around operational processes, information technology (IT), sales and marketing. However, once the brand is established, Mojo Nomad and Ovolo will be separate entities, Mr Alpe said.

"The beauty of Mojo Nomad is that it is as much a concept as it is a product, so in that sense we have complete flexibility to adapt and evolve," he added. "Our Mojo Nomad properties will always retain its smartly designed concept, functionality and technology. Our strength lies in the fact that we anticipate the future demands of global nomads; the way they will work, collaborate, relax and explore, so that we can continue to deliver satisfying experiences for innovators and early adopters."

Mojo Nomad is a brand that will consistently evolve. "We will be constantly challenging ourselves and seeking feedback from our guests to improve, disrupt and innovate." As with any brand, Mr Alpe said it is looking to scale this concept and it is currently looking at opportunities to expand into other markets including Europe, the United States, Australia and Southeast Asia.

The next Mojo Nomad project, which will be bigger and bolder than the first two combined, is currently being finalised and an announcement is imminent, Mr Alpe confirmed.
Related Link
Mojo Nomad