9 Nov 2018
Positive Move for Fitness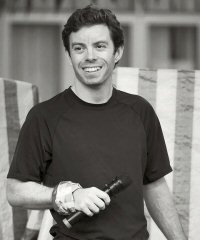 The "body positive" fitness classes now offered in places in Hong Kong are about the enjoyment of exercise – not changing one's body shape. The beauty of these classes is that people of all shapes and sizes are welcomed.

Trainer David Tanner summed up the sentiment behind this growing awareness in Hong Kong, following a global trend. "I think people are tired of being told that in order to be healthy or fit or attractive you need to be a certain size. Most know it's not true anymore but there isn't much happening in that space," he said.

"Having a chance to exercise, have fun and meet new people in a positive environment is key. We do work hard, and know that with time the results will come. It puts less pressure on people who just want to get a workout in."

Mr Tanner, who grew up in Hong Kong and studied outdoor education in Australia, established the Women's Five fitness programme in January 2017. "As a keen runner I have taken part in many ultra-marathons in Hong Kong," he said. "Wanting to do more to make a positive impact in people's lives I decided to start my own company."
Holistic Programme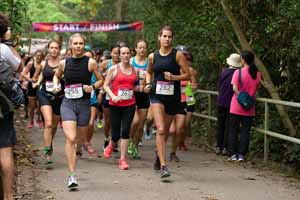 His five-week course includes a 5-kilometre online running programme, a workout video, and insights from community ambassadors on topics such as nutrition, body positivity, staying motivated, healthy recipes and more. "Then each weekend we meet up on Saturdays for yoga or a HIIT [high intensity interval training] class, and Sundays for a run training session," Mr Tanner said.

"We also have mindfulness and meditation weeks where participants will get an online booklet that introduces them to the topic with exercises to try, along with guided audio meditations to listen to."

Both physical and mental health are covered "because they go hand in hand", he said. "A great workout series, losing weight and gaining fitness is nothing if your mind doesn't progress, too. Learning how to accept your body, understand it better and be more mindful of how you perceive, see and react to things is essential to overall wellbeing. This is what we strive for."

The Women's Five is for women only because that demographic is currently under-served, Mr Tanner said.

"Out of more than 200 running races in Hong Kong each year, only one in the 2016/17 season was just for women. When that stopped, there was a big hole left in the market. We also wanted to add real value to people's lives, and help them start, or continue with their fitness journey. With the fitness programme, it was an important to us to develop something that didn't connect self-worth with body shape or size, as so many companies do. So far the feedback has been very positive."

The body positive movement reduces pressure and enables an environment where everyone "can really just go for it, no matter what level they are at", Mr Tanner said. "From the start we make sure everyone is on a level playing field. We have fun and cater the workouts to everyone's ability so each person is challenged. It helps to create a more supportive, instead of competitive, environment."
Inclusiveness is Key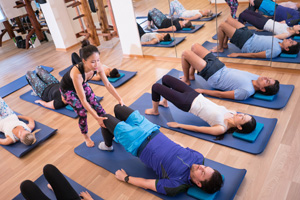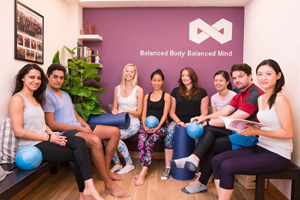 Pilates instructor Karen Leung, of Mindful Pilates in Central, agrees that inclusiveness is key in the body-positive fitness movement.

Ms Leung started her business in September 2017 as a sister company to the established business Mindful Wing Chun, a studio teaching concept-based Chinese martial art.

"Our centre believes that Pilates is not only an external fitness regimen, but that it helps to develop mental health, general wellbeing, and total wellness," she said. This, Ms Leung adds, is different to the "big gym approach" which tends to be more focused on physical outcomes.

She believes advertisements promoting thin and toned models have done a disservice to the general population, as they set unrealistic expectations. "What this advertising doesn't say is that those bodies are the result of years of hard work, and the determination to keep a strict diet."

Thankfully, such images are a declining trend in Hong Kong, Ms Leung said. In its place, healthy men and women are talking about fitness and lifestyle choices, and sharing healthy recipes. "The trend is growing – it's just a matter of time," she said.

Mindful Pilates' classes are attended by men and women of varying ages and weights, including some with back pain.
"Body positive is our main approach," Ms Leung said. "At each fitness session we tell people not to focus on being slim. Although this may be the end result, what's important is how they use the body, how they move within a class."
Judge Not
Taking that approach, she added, people relax and become more attuned to their bodies.

The fact that her business is growing – mostly through word of mouth – is a sign of the snowball effect of this new fitness approach in Hong Kong, where people are not being judged by their bodies, Ms Leung said.

She's pleased to see that, because "everyone deserves to live happily".
Related Links
Mindful Pilates
Women's Five