13 Nov 2018
Fortune Favours the Adaptable
Flexibility, speedy service, a focus on customer requirements and willingness to embrace new technologies are the keys to success in the logistics and shipping industries. Speakers who will address the Hong Kong Trade Development Council's (HKTDC) Asian Logistics and Maritime Conference, to be held on 20-21 Nov at the Hong Kong Convention and Exhibition Centre, believe these steps are essential in addressing challenges posed by such issues as the United States trade dispute with the Chinese mainland and declining freight rates.
Agility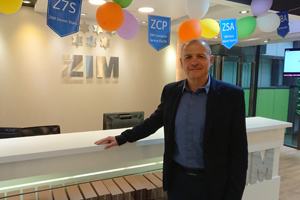 The mainland-US trade dispute is a classic example of a sea change requiring quick realignment of operations, Nissim Yochai, EVP Trans Pacific Trade for Israel-based ZIM shipping, pointed out. "Customer needs are ever-changing; they may now export their goods from Southeast Asian ports rather than from the Chinese mainland. We must make instant response in order to provide the services they need," he said. ZIM's strategy to focus on Asia-North America trade lanes has been the key contributor to the company's revenue growth.

Mr Yochai said that under the current fierce competition in global cargo forwarding, freight rates have been declining in the past few years. Customers take efficiency and reliability seriously "but adverse weather conditions like the recent typhoons might cause shipment delays and traffic congestion at ports. The low-sulphur fuel regulations to be imposed in 2020 would force services to be more efficient, as efficiency is the key to help us succeed." He remarked that every business unit of the company had to adjust its business strategy to cope with market changes, such as by shifting shipping lanes, in order to ensure efficiency and revenue growth.

Based in Hong Kong, Mr Yochai is responsible for trans-Pacific trade business involving two business units in the Pacific and Intra-Asia, reflecting the significant role the city plays.

"Hong Kong has always been the freight forwarding and logistics hub in Asia, as well as the 'origins of cargo' in the region. Geographically, Hong Kong is located close to Shanghai," said Mr Yochai. Despite competition from nearby hubs such as Singapore and cities on the mainland, he believes Hong Kong still possesses advantages in terms of business environment.

Mr Yochai saw India as having the greatest potential among growth spots for the company's trans-Pacific business in Asia. Southeast Asian countries such as Malaysia, Indonesia, Vietnam, Cambodia and Myanmar will benefit as production moves from the mainland; having their own economic growth, they will increasingly demand freight forwarding services.

He said universal e-commerce had driven demand for high-speed, high-value airfreight but frozen-food distributors, who are traditional airfreight users, were opting for cold-chain shipping because of airfreight costs. This had become a growth area for the shipping industry.
Blockchain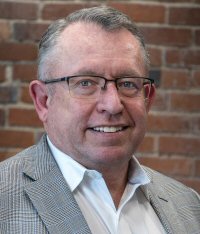 The Blockchain in Transport Alliance (BiTA), established in August last year, is working to devise industry standards for blockchain in logistics services. BiTA Chief Analytics Officer and member of the Board of Directors Dean Croke said blockchain could streamline the complicated document management and processes involved in logistics services and was an up-and-coming trend in the industry. BiTA has more than 450 members worldwide including multinational logistics players, such as Salesforce, FedEx, UPS, Microsoft and Uber Freight; Asian members include CL Logistics from Korea and JD.com from Shanghai.
"At present, there are approximately 6,500 blockchain development projects globally. Industry players have acknowledged the importance of blockchain in logistics and supply chain management and they have begun to develop blockchain platforms and technologies for their own companies. This has resulted in different coding and data standards in the industry," Mr Croke said. BiTA sought to establish internationally recognised standards for blockchain in logistics services.

Giving the food chain as an example, Mr Croke said: "Imagine there are many logistics procedures in the entire food supply chain, encompassing the place of origin, supplier, processing plant, warehouse, transportation vehicle and point of sale. All these involve a tremendous amount of information flow and messages. With the use of IoT sensors, the information of the entire supply chain can be stored in blockchain. The information in blockchain cannot be altered, forged or deleted, which significantly enhances the reliability of food safety."

Blockchain-based smart contracts could streamline document workflows, he said. Digitalising the many documents required for international logistics and authenticating them through blockchain would speed up fulfilment and payment, which at present can take more than 60 days, he said. Blockchain technology could also allow real-time goods tracking.

Online shopping will increase the logistics industry's scope, Mr Croke said, creating a need for blockchain adoption to improve efficiency.

Many large firms have started collaboration on blockchain development, with IBM and Maersk partnering to develop a blockchain platform. JD.com has joined IBM and Maersk to establish the Blockchain Food Safety Alliance, which allows real-time monitoring of food shipments.

Mr Croke added the main challenge in standardising blockchain for logistics was in aligning data formats, since different firms have their own standards.
IoT
Alex Koo, Chief Executive Officer of Chevalier AOC Freight Express Holdings Limited, said the internet of things (IoT) could help the firm offer customised service, generating appropriate solutions for clients.

"Through the use of [IoT], there is monitoring of the temperatures and humidity levels of different corners of the warehouse, and the data is transmitted on an hourly basis. The mobile phone can be connected to the system for monitoring, and it will vibrate, ring or send an alarm message in case of any incident. Besides, the sensor on the intermodal container can help ensure there is no light entry into an intermodal container. Otherwise, it may indicate the presence of thieves," he said.
Fast Forward Trucking
Felix Wong, who is from a family of logistics entrepreneurs, teamed up with two friends to set up information technology company Acquaintance Enterprises, which developed LOGFLOWS, a one-stop cloud management platform for trucking logistics. He pointed out that logistics is a deeply traditional industry, with some small and medium-sized enterprises still using hand-written orders and accounting. Even at large-scale logistics companies, business models remain extremely outdated.

Upgrading and operating new systems is a daunting task, hence the reluctance to change. "As there wasn't anyone willing to do the work (installation of new systems), we developed an extendable system," Mr Wong said. Targeting the sore spot of the logistics industry, the company uses the enterprise resource planning (ERP) system as the blueprint to develop the trucking logistics management system LOGFLOWS.

"It only takes a few seconds to input an order. The platform features real-time display of the location of each driver. It can also assign orders directly to the driver, as the order and information are delivered through a mobile app to the driver." The platform also automatically generates separate analytics reports of different data such as turnover and order volume, which allows entrepreneurs to have a firm grasp of their companies' business development.

The platform also allows quick "partner matching" along the lines of social-media applications, streamlining the outsourcing process when, for example, a logistics firm needs to hire in additional trucks to cope with a flood of orders.

The platform has more than 40 clients from Hong Kong, including small-sized goods transportation companies and large-scale international logistics companies and is expanding into Southeast Asia. "We mainly target big companies. After they have tried out our platform in one region, the usage may be extended to other regions. This drives organic business growth."
Comparison Shipping
Edmond Fung, Chief Executive Officer of OYM Logistics Alliance Platform, said the traditional logistics industry devoted insufficient resources to operating systems, sales and marketing. "The industry is still using Excel for order input that causes a great deal of disorganisation. In addition, there are no sales or marketing teams." As online retail has been a popular trend, Mr Fung foresaw the opportunities in this aspect and founded the OYM Logistics Alliance in 2012. The platform's mission is to gather logistics and warehouse providers from around the world, building an integrated price comparison platform for the logistics industry.

He pointed out how online travel platforms had undermined traditional travel agents. Logistics providers enter all their details on the site, while completing questionnaires on their service needs. AI software then lists the closest-matching warehousing and logistics service providers. OYM now has more than 8,600 warehousing division enterprises have on its platform.

The matched logistics providers can then submit quotations through WeChat.

Mr Fung said the rapid growth in domestic demand on the Chinese mainland, along with expansion in e-commerce, drove greater demand for logistics services. He sees great potential for expansion in the Guangdong-Hong Kong-Macao Greater Bay Area.
Cold Freight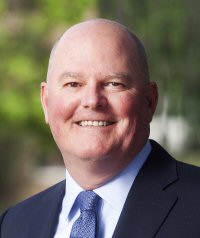 Noting increased demand for fresh, quality food in North America and Asia rail giant CN has streamlined its cold-chain logistics services. CN links three seas surrounding North America – the East Coast, West Coast and Gulf Coast.

CN's Senior Vice President, Consumer Product Supply Chain Growth, Keith Reardon told the HKTDC that the company posted double percentage-point growth as a result of the rising consumer and industrial demand in the United States and Canada. Various North American ports such as Vancouver, Prince Rupert and Montreal boosted ocean freight shipping volumes to the US Midwest via CN's international intermodal supply chain solutions. Asia-bound ocean freight also gained inroads because of strong demand for North America's exports.
"Over the last three to four years, ocean freight liners have continued to augment their fleets, increase their freight volumes or opt for larger vessels. This not only led to a rise in the handling capacity of the container ports that serve them but also encouraged us to expand our intermodal supply chain services," Mr Reardon said.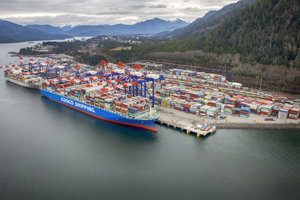 He said the company's cold-chain logistics technology provides uninterrupted electricity supply and desired temperatures for 17 refrigerated cargo containers (per generator set) while in the controlled environment of an ocean container.

"Currently, CN has 69 "IntelliGEN" generators providing capacity for more than 1,000 reefer units at any one time on our rail network. CN is also very proud of its 24/7 reefer team which utilise CN's proprietary technology to monitor the health and safety of our complete cold supply chain," Mr Reardon said.
Related Link
Asian Logistics and Maritime Conference