21 Nov 2018
Fintech Start-up Bridges Cash Gap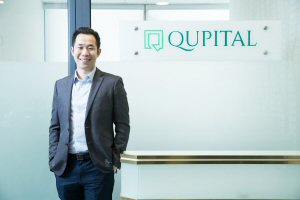 As demand among global consumers for cross-border online purchases continues to grow exponentially, Qupital – a fintech firm based in Hong Kong which helps businesses raise cash against unpaid invoices – has expanded its services to help local e-commerce merchants and small to medium-sized enterprises (SMEs) access financial loans and advances through its trade-finance platform.

Based on their supply-chain finance needs, the firm's liquidity financing services can help Hong Kong and Chinese mainland cross-border e-commerce merchants and SMEs cover the financial pain points they often experience between delivering goods to consumers and receiving payment.

"The Hong Kong and mainland cross-border e-commerce business is growing rapidly but it's still a relatively new concept," explained Andy Chan, co-founder of Qupital. He notes that Hong Kong's cross-border e-commerce merchants usually have a short operating history and frequently lack mortgageable assets necessary to secure traditional business funding to manage their supply chain financing needs. "The traditional financial institutions tend not to be familiar with the cross-border e-commerce model," Mr Chan said.

By completing a one-step registration process, e-commerce merchants can apply for loans and advances of as much as HK$40 million (US$5.13 million) with Qupital. To be eligible, applicants should hold a Hong Kong business registration, have a Hong Kong bank account, demonstrate 12 months of continuous business operations and achieve an annual turnover of at least HK$2 million.

Qupital offers financial solutions to Hong Kong merchants trading on e-commerce platforms such as Amazon, eBay, Tmall, Kaola and JD.com. Mr Chan said the expansion of Qupital's services to offering loans and advances has benefited from the firm's recent collaboration with Alibaba.com and one of the mainland's largest logistics companies. These moves have substantially widened the firm's potential client base. Qupital expects to achieve a turnover of more than HK$800 million and add about 100 new client companies by the end of 2018 through this channel.
Customer Focused Solutions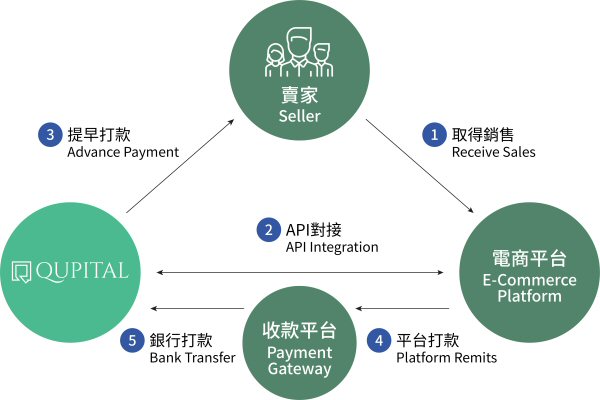 "Funding liquidity helps SMEs to maximise business opportunities, for example, the mainland's popular Singles' Day, as well as during peak shopping seasons. We build our products and services around our clients' needs," Mr Chan said. As an example, he highlighted the company's ability to solve the issue of providing quick access to cash to be used as working capital. "Qupital has already financed multiple e-commerce clients, including a cross-border online cosmetics company and a company trading in designer watches," said Mr Chan.

The company uses big data, platform integration and a bespoke risk management model to make cross-border e-commerce finance more efficient and precise. E-commerce merchants can choose to provide the firm with their performance figures such as business performance data, sales cycle data, inventory data and logistics data to help Qupital assess the credit risk. The information can originate from three sources – e-commerce platforms, payment gateways and logistic services. "This way, Qupital has a better understanding of the business performance of the merchants, and consequently is able to make accurate risk assessments, while shortening approval times and ensuring the process is secure and transparent," Mr Chan explained.

AliResearch, a subsidiary of Alibaba, estimates mainland cross-border e-commerce transactions will reach 12 trillion yuan (US$1.73 trillion) in 2020, with a possible compound annual growth rate of more than 20%. "Hong Kong is the base for a high percentage of e-commerce merchants, including international merchants, and the numbers are growing all the time," Mr Chan noted.
Rapid Growth
As the first company to offer an invoice trading platform in Hong Kong, Qupital's business model allows SMEs to raise finance against their receivables by connecting them with professional investors who purchase the outstanding invoices at a discounted rate, while generating cash for the seller. Established in 2016, Qupital made headlines the following year when the company became the first Hong Kong fintech start-up to secure investments from both Alibaba Entrepreneurs Fund and MindWorks Ventures – leading names in the Asian venture capital scene. To support the firm's rapid growth, its staff has increased from two to 40.

Qupital currently serves a wide range of SMEs in the e-commerce, export, manufacturing, distribution and service sectors. Mr Chan said by implementing robust risk controls, the company has generated good returns for investors. Importantly, he stresses, there has not been any defaults by clients using the platform.
Related Link
Qupital