26 Nov 2018
Loyalty Dark Box for Many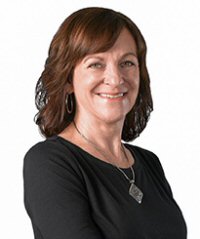 A regional study by Collinson Group, a global leader in loyalty and benefits, reveals that most organisations do not understand what drives customer loyalty, and therefore put customer relationships and profitability at risk. Mary English, Executive Vice President, Asia Pacific of Collinson, explains why.

Tell us about the research
Seeking to better understand what drives customer loyalty, Collinson commissioned Forrester Consulting to survey decision makers in organisations with revenue exceeding US$300 million. Respondents graded their programmes based on a series of measures and also shared their key goals and challenges. The study compared the results for a multitude of countries and regions in Asia-Pacific (APAC), including Hong Kong, the Chinese mainland, Singapore, Indonesia, Japan, Korea and Australia.
What was discovered?
The research found that two thirds (65%) of companies surveyed do not understand why their customers are loyal to their organisations. Almost seven out of 10 (67%) reported that they do not have a proper framework in place to measure loyalty in the context of overall business performance. Remarkably, the research also found a misalignment between the loyalty objectives and the measurement criteria used to determine the effectiveness of their loyalty success.

Reasons why?
We found that, overall, fewer than half (49%) of the APAC respondents have clearly defined business goals and objectives to define their loyalty proposition. Hong Kong and Japan have the highest percentage (55%), compared with just 39% of respondents in Singapore. Only 40% of all respondents have a cohesive customer loyalty strategy that spans multiple functions and is a top strategic initiative with C-level support.

What does this tell you?
From the research, we found there is a clear discrepancy between what people are trying to achieve through their loyalty programmes and the KPIs [key performance indicators] in place to measure the performance in relation to their objectives. Without appropriate metrics, it could be difficult to know which areas need improvement and understand the impact of customer loyalty on overall business performance.

What's the solution?
To appeal to the modern, choice-rich consumers, it is important to engage them at an individual level which means collecting all appropriate data across the customer journey. Data enables predictive modelling, informing brands to make better decisions and run more effective loyalty programmes.

Recognising customer preference and behaviour by predictive modelling also enables brands to provide a personalised experience that stands out from the competition. This can only be done when brands continuously collect the right information about their customers and use it effectively, to understand what makes them tick.

Bottom line?
A clearly defined loyalty strategy provides the foundation to design a proposition for continuous engagement with your customers in a relevant and meaningful way. Data is the fuel for ongoing loyalty to a brand with heavy weighting on a well-structured single-customer view to capture, measure, gain insights and personalise the dialogue with their customers.

Organisations need to put loyalty back on track by becoming better aligned in terms of their objectives, what they measure and how to differentiate their programmes. There is really no "one size fits all" approach and each organisation must identify their brand's unique, valuable assets in formulating a strategy that is regularly reviewed and updated to the changing behaviours of their customers.

Creating formalised processes and employing dedicated resources can be a valuable investment and demonstrate your company's commitment to loyalty. Customers who feel connected to the organisation become fans, not just purchasers of their products and services. The latter may simply be shopping out of habit or convenience, whereas fans will go out of their way for the brands they love.
Related Link
Collinson