30 Nov 2018
Hungry Stomachs Beat Landfills
Surprisingly for one who founded the charity Feeding Hong Kong, Gabrielle Kirstein does not tut-tut at society over the amount of food that is discarded.

As a businesswoman herself, Ms Kirstein understands the reasons why many perfectly good foodstuffs do not make it into consumers' hands.

"Retailers pull stock from the shelves when something's still good to eat but the opportunity to sell it has closed – for example, it may be approaching its best-before date but there may still be weeks, months or even years when that product is still perfectly safe and edible," explained Ms Kirstein, Executive Director of Feeding Hong Kong.

Changed marketing strategies are another valid reason for stock to be removed from sale.

"Maybe there's a new company logo or a festive promotion has come to an end," she continued. "The business wants the latest packaging going to retail, so supplies in the warehouse may never be seen in the store."

Other reasons for donation may include short shelf life, labelling error, discontinued brand, surplus inventory, minor recipe variation or damaged external packing. The food is still safe and fit to eat but during the normal course of business has diminished commercial value. That's where Feeding Hong Kong, established in 2011, steps in, sourcing, collecting and redistributing donations to charities across Hong Kong.
Bridging the Gap
"All food companies, no matter how efficient, will at times have some stock that's surplus to requirement," Ms Kirstein said. "We bridge the gap, redistributing food from where it is plentiful, to where there is a need."

The former marketing and events executive moved to Hong Kong from the United Kingdom in 2003. Volunteering with the environmental charity Redress paved the way to her founding Feeding Hong Kong in a city where about 3,600 tonnes of food waste is sent to landfills each day.

Knowing that international sandwich chain Pret a Manger donates its leftover food in the UK, Ms Kirstein approached the company's Hong Kong operation to ask if they would do the same.

"They said they'd wanted to but needed help identifying local charities to make sure food was going where it was most needed and that it was being handled safely and efficiently," Ms Kirstein said. "So I started contacting crisis shelters to see if they were interested in nightly fresh-food donations."
Founding Partner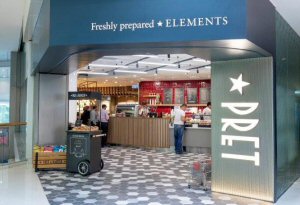 Pret a Manger became the fledgling operation's first supporter in 2009, and as word spread, Ms Kirstein left her job to run Feeding Hong Kong full-time. "From our initial, 1,600 square foot food bank in 2011, we now have a 7,000 sq ft facility, working with 250-plus food companies and more than 120 volunteers a week," Ms Kirstein said.

Partner companies include Maxim's bakeries and Wellcome supermarkets, but non-food businesses are ardent supporters as well.

"We have a lot of fantastic community partners, and we couldn't do what we do without them," Ms Kirstein said. "From day one, companies have supported us with pro bono services in warehousing, transportation, accounting, legal and more."

The sorting of food is very labour-intensive, she added. Every single item that's donated needs to be inspected, and possibly repacked.

"Each week over 120 volunteers come to the warehouse, the bulk of them as corporate groups," Ms Kirstein said. The top 10 companies, which combined have donated over 5,200 volunteer hours in the past year, include Bank of America Merrill Lynch, Bloomberg, JPMorgan, DBS Bank, Goldman Sachs, Nomura, The Bank of East Asia, Hong Kong Exchanges and Clearing, Wharf Estates, Credit Suisse and Salesforce.

In the early days there was "a lot of hesitation" in the corporate community, Ms Kirstein concedes, because redistributing surplus food was a new concept in Hong Kong. Now, the city is part of a fast-growing movement in the region and Feeding Hong Kong collaborates and shares best-practices with food banks in Singapore, Taiwan, Shanghai and more.

"Today there is a much greater environmental awareness, and concern for the pressure on landfills," Ms Kirstein said. "Consumers are asking companies what they do with their surplus food, and companies are responding. That's a very positive trend."

In the past 12 months. Feeding Hong Kong has collected and redistributed 650 tonnes of food – the equivalent of 1.7 million meals – supporting 114 charities and community programmes with the help of 16,000 volunteer hours.
Happy to Donate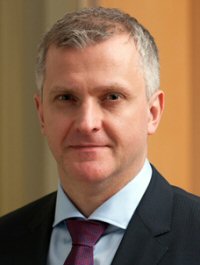 Yumi Li, Commercial Director (Asia) at Pret a Manger, said surplus food from the brand's Hong Kong stores would be going to landfill if it was not picked up by Feeding Hong Kong.

"At Pret Hong Kong, we follow a strict policy on channelling our charitable contributions to people in need and we have chosen to work with our favourite charity, Feeding Hong Kong. We've found that this resonates with customers and staff and helps us be much more effective," she said.

Since 2009, 242 tonnes of the company's surplus food has been redistributed.
"In addition to food donation, we also have donation money boxes installed in every shop to help with fund raising. So far, we have collected over HK$700,000 [US$89,000] for Feeding Hong Kong," Ms Li said. "Every year, we dedicate our Christmas campaign to raise awareness of our charity work and donate HK$1 for every Christmas product sold. This initiative has raised over HK$400,000 year to date."

Corporate finance lawyer Brett Stewien, on the Board of Directors of Feeding Hong Kong, said: "I have had the honour of being part of Feeding HK's journey from the very beginning. The charity arose from the vision and passion of its founder, Gabrielle Kirstein, who had the courage and determination to turn her dream of reducing food waste and redistributing food where it is needed, into reality.

"Through sheer hard work, and incredible support from volunteers and sponsors across all sectors of Hong Kong society, Gabrielle has managed to turn a charity that at first did not even have a single van or vehicle, into one of Hong Kong's largest food banks. All of this would not have been possible without the many volunteers who roll up their sleeves and pitch in, day after day, and the significant financial support of corporate and individual donors," said Mr Stewien, Partner at Hong Kong law firm GPS McQuhae LLP.
Future Vision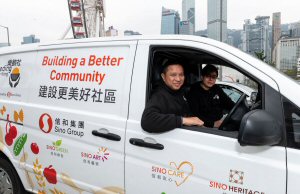 Where to from here for the charity? "Our overall goal is no good food going to landfill," Ms Kirstein said. "To achieve this, we're looking to work strategically with food donors to reduce overall food waste in their operations and then to ensure when there is surplus quality food it's going to feed people, not landfills."

2019 is shaping up to be a busy year for the Feeding Hong Kong team, she added. "We're expanding our warehouse by another 4,500 square feet which is an exciting step for us. Most importantly, more food rescued means more food for charities. We're looking forward to meeting with new NGOs [non-government organisations] and seeing how we can help them make savings on their food costs – savings which can then be redirected to other core services. It's a win-win for companies, charities and the environment".
Related Links
Feeding Hong Kong
Pret a Manger