17 Dec 2018
In Sync with Female Fertility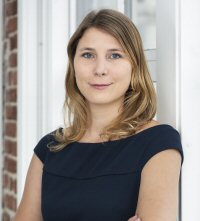 As many women leave starting a family to later, falling pregnant can be more difficult than expected, which has led to an increase in the number of products on the market aimed at helping women become more aware of their ovulation pattern and maximise their chances of conceiving. Swiss-based brand Ava has just launched in Hong Kong its bracelet and app that serve as a fertility, cycle or pregnancy tracker. Worn at night, the bracelet's sensor technology alerts women to their most fertile periods. The data recorded by Ava is synchronised with its app every morning giving the wearer information on the menstrual phase, fertile days, sleep quality and stress levels, according to Ava's Science President and Marketing Vice-President Lea von Bidder.
Why have you brought the product to the Hong Kong market?

We have decided to launch in Hong Kong as we believe that there is a huge potential in the female health space in Hong Kong and [Mainland] China. Women here are very health-conscious and many of them lead a hectic, stressful lifestyle, so there is certainly a need for a non-invasive and technology-backed product that can help women on their health monitoring and fertility tracking journey here.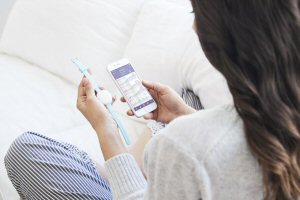 Tell us how the product works and what data it provides
Worn only at night, the Ava bracelet measures multiple physiological parameters, including skin temperature, resting pulse rate and breathing rate. The Ava algorithm uses the data collected during the night to detect a woman's fertile days and provide insight about her overall health, including physiological stress level and sleep quality.

What were some of the challenges of bringing it to market, and who is the target market?
We have to say that we have faced very few challenges as we are one of the pioneers in the femtech market and women have been looking for new modern solutions to track their health. Our target market is the female audience in their reproductive stage of life.

How does Hong Kong's market differ to other markets you're involved with, such as the United States and Switzerland

We have learned that women in all countries around the world share the same passion for health monitoring, but one difference we noticed in Hong Kong is that we've received a lot of queries about how the Ava Bracelet can fit into busy lifestyles. Our bracelet is only worn during sleep so will not interfere with daily activities, and you can wake up to daily insights about your health on our app. Another difference is that in terms of demographics, Hong Kong women have a higher average age of first marriage and first childbirth than [those in] the US.

The product's capabilities were verified by the University of Zurich. Tell us about that
Ava's accuracy was first established in a prospective observational study conducted in partnership with the University Hospital of Zurich from March 2015 to April 2016 under the leadership of Professor Brigitte Leeners, one of the leading experts in creating mathematical models of the menstrual cycle. This study proved that Ava is 89% accurate in detecting an average of 5.3 fertile days per cycle.

It can be difficult to fall pregnant, especially when you're older. What are some of the most common myths about getting pregnant and how do you hope to challenge those?
To fall pregnant is a huge privilege. Talking about this privilege and also about the fact that it's not granted to all women or couples is what we have made our mission. But above all, we want to empower women in their desire to have children by helping them to better understand their bodies. Unfortunately, a lot of women are not aware about their very individual cycles, which days they can most probably get pregnant and when they ovulate. Probably the biggest myth out there is that you can get pregnant after ovulation. However, the chances of conceiving are highest on the two days before you ovulate and the day of ovulation, with around 70% of pregnancies conceived during this time frame.

Will you be launching in other Asian markets?
We will concentrate on Hong Kong when it comes to Asia for the moment. Outside of Asia, we have just launched in Canada.

How will you further enhance the product?
The tracking of a woman's cycle, fertility and pregnancy is just the start of many exciting possibilities. We intend to further develop the technology so the Ava bracelet can also be used in the future by women with irregular cycles or polycystic ovary syndrome, to detect pregnancy complications or be used as a hormone-free method of contraception, and we are conducting several ongoing clinical trials to this end.
Related Link
avawomen.com