18 Dec 2018
Innovative Creators Show their Mettle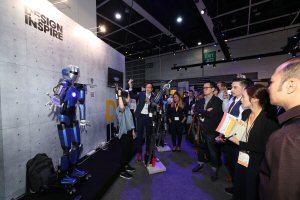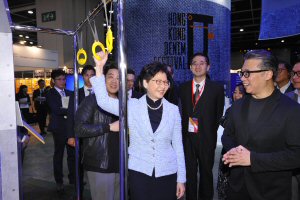 Design is much more than a function shunted off to "creative" departments or relegated to the bottom of agendas at business meetings. Design is central to any product, service or system. In the words of Steve Jobs: "Design is not just what it looks like and feels like. Design is how it works."

Hong Kong and Mainland China place innovation and technology at the centre of their plan to take the country forward. Design – whether it is of products, installations or systems – is in turn central to innovation and technology.

The Hong Kong Trade Development Council's second iteration of DesignInspire held earlier this month drew intense interest.

"Under the theme 'Co-create a Happy City', DesignInspire offers a platform for design and innovation elites, trendsetting brands and design associations and institutes to showcase their interactive exhibits and design masterpieces," said Raymond Yip, HKTDC Deputy Executive Director. "Aside from linking creative talents with businesses, we hope the show can enable public visitors to experience how innovative designs can improve the quality of city life."

Visitors to the exhibition included Carrie Lam, Chief Executive of the Hong Kong Special Administrative Region (HKSAR).

"My government is committed to supporting the design and creative sector," Ms Lam said at the opening of DesignInspire's partner event, Business of Design Week (BODW). "Last year, I announced the addition of HK$1 billion into our CreateSmart Initiative, a dedicated fund for our creative industries." She was pleased that a Greater Bay Area & Design discussion was part of BODW.

​"My government is also committed to developing design thinking as a problem-solving capability," Ms Lam said. "In the past year, the Design Centre has been organising classes and seminars both at the community level and within the Hong Kong Government. We are now working with the Design Centre to establish an event space, here in the vibrant community of Wan Chai, to enhance public appreciation of design and design thinking."
DesignInspire's partner city this year – Melbourne in Australia – hosted a pavilion themed "Shared Values" to showcase how creative talents have helped to shape the city for the better. Put together by the National Gallery of Victoria, the pavilion featured designs and innovations from more than 100 designers and five universities under the theme "Think, Collaborate, Create". Exhibits demonstrated how design could enhance people's quality of life through health innovation, architecture and product design, and were displayed under different themes, including Play, Making, Wellbeing, Identity, Invention and Learning. Highlights included the Holden Time Attack concept car by GM Australia Design, nuraphone – the world's first headphones to automatically adapt to a users' unique hearing – and 3D printed ornaments by Alterfact. The Melbourne Pavilion's key attention-grabber was a five-metre-long animatronic baby T-Rex.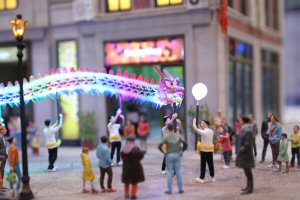 Backed by Create Hong Kong – an independent body funded by the HKSAR Government – the Hong Kong Creative Force Pavilion showcased local design projects, including "Miniature Depicting Unique Hong Kong", "Beauty and Innovation in Traditional Craftsmanship", "Happy.Block.Chain" and "RetroInnovations".

Highlights in the "Urbanovation" Pavilion included an interactive wall from OnActivity that allowed visitors to experience various interactive media, including touch, motion sensing, virtual reality (VR) and augmented reality (AR). Another exhibitor, INDE, displayed its BroadcastAR technology in which an avatar named SEAN interacted spontaneously with the audience via motion and speech.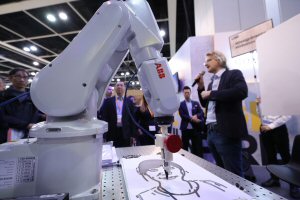 Visitors could also watch Aelos, which debuted during the 2018 Winter Olympics, perform dances and somersaults – 20 different moves in total! And in a 21st-century take on the art of portraiture, visitors could have their faces drawn by the multifunctional robotic arm created by the University of Hong Kong's Engineering Department.

In a bid to promote STEAM education – science, technology, engineering, arts and mathematics – DesignInspire let children have fun creating their own robots through the Robobloq platform, with its intelligent wireless electronic modules and easy-to-use drag-and-drop graphical programming software. In addition, a series of workshops covering STEAM subjects ran throughout the three-day event, including the "Mobile Virtual Reality Smart City STEAM Workshop" and "Building a Happy City" workshop.
Artech Graphics showcased an installation that exemplifies how eco design can also be good design, using the theme of the struggle polar bears face under global warming. "Our exhibit is built using eco-friendly materials that are both light and weight-bearing, and are also easier reuse or recycle than wood and plastic. They not only are gentle to the environment but also cost a third less than traditional materials, so more and more customers are considering choosing our materials and services," said Artech Managing Director Edward Yeung.
Related Link
DesignInspire