31 Dec 2018
Employers Bullish on Hiring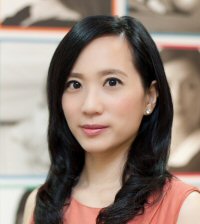 Employers in Hong Kong are preparing to increase headcount in the New Year, research by recruitment firm ManpowerGroup finds. Lancy Chui, Senior Vice President at ManpowerGroup Greater China Region, explains where the jobs are.

Overall, what did your research find?
First-quarter results for the 2019 ManpowerGroup Employment Outlook Survey, released in December, indicate that Hong Kong employers report upbeat hiring intentions for the January-March timeframe.

We found that 21% of employers surveyed expect to hire staff in the first quarter of 2019, 3% anticipate a decrease, and 75% expect no payroll changes.

Hiring prospects are the strongest in seven years, remaining relatively stable compared with the previous quarter and improving by 2 percentage points year on year.
Who is hiring?
Employers in all six industry sectors expect to grow payrolls during the upcoming quarter. The strongest labour market is forecast for the services sector where the net employment outlook stands at plus 25%.

Mining and construction sector employers also anticipate healthy job gains, with an outlook of plus 22%, while the finance, insurance and real-estate sector outlook is plus 18%. Steady hiring activity is also forecast for the wholesale and retail trade sector and the transport and utilities sector, with outlooks of plus 17% and plus 15%, respectively. Meanwhile, manufacturing sector employers anticipate modest hiring activity, reporting an outlook of plus 6%.

And the standout sector?
Employers in the services sector anticipate the strongest hiring pace in three years over the next three months. The outlook improves by 2 percentage points when compared with the previous quarter and is 3 percentage points stronger in comparison with the same quarter a year ago.

Which skills will be most in demand?
Demand for IT specialists is still growing in different aspects, especially for those in cloud engineering. We are also seeing significant demand for cloud architects and cloud solution consultants from various industries. And the hiring intention will be continuously positive in the FinTech sector.

In addition, scarcity of talent in servicing roles, including customer services, security and cleaning services, is boosting the hiring intentions of those employers. Jobseekers will benefit from this increasing demand in the services sector.

As for the mining and construction sector, it is expecting the strongest labour market in three years in the first quarter of 2019.

What's fuelling that demand?
The government has estimated that more than 20,000 housing units will be completed in 2019. This is a record-high figure since 2004. The stable supply in housing is leading to a positive and stable demand for workers in the construction industry.

In addition, other ongoing infrastructural projects should underpin high demand for skilled construction workers.

Other anticipated job openings?
Jobseekers can expect a steady hiring pace in finance, insurance and real estate in the upcoming quarter. Given an ongoing talent shortage in the banking industry, banks will start increasing benefits to retain staff. With technology implementation (including the granting of licences to virtual banks), banks will need to change their approach, including hiring more customer-service staff to enhance customer experiences.

On the back of increased retail sales volume, boosted by the growth of inbound tourists from Mainland China, hiring prospects remain relatively stable in the wholesale and retail trade sector. Employers in the transportation and utilities sector also expect a favourable hiring climate in the January-to-March period.
Related link
ManpowerGroup