24 Dec 2018
'Glass Pipeline' for Logistics Customers
The fragmented and out-of-date information and communications technology used in the logistics industry, and efforts to rectify it, are common themes at industry forums, such as the Asian Logistics and Maritime Conference.

Seeing the inefficiencies and losses caused by legacy systems and ad hoc procedures along the supply chain, Hong Kong logistics pioneer Tigers Logistics has launched SmartHub: Connect, the world's first combined freight, e-commerce and logistics portal.
Disruptive Democracy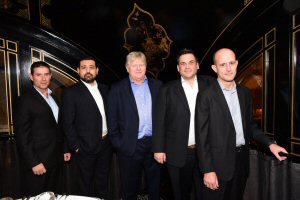 Tigers points out that two trends currently drive progress in the logistics industry's information technology (IT) – the emergence of disruptive technologies along with the rapid digitisation and democratisation of information.

Many leaders in the IT industry are moving into the logistics field, Tigers notes. One example is a technology developed by United States firm Doozee, which is developing a price-comparison application suite for the logistics industry, along the lines of the Expedia travel comparison site. Tigers is currently testing this quote engine.

This disruption comes against a background of democratisation of information. Companies expect logistics providers to supply fast, transparent service from the factory gate through the supply chain, including ecommerce services.
When seeking IT services, logistics customers expect global visibility, flexibility (allowing them to use a variety of providers for services such as freight), access to flexible pricing, data security and fulfilment along all channels.
The modular, cloud-based SmartHub lets customers track the progress of their consignments in the supply chain, regardless of where the freight is in the world, Tigers said. This end-to-end visibility applies from transport through to e-commerce fulfilment.
Brexit Ready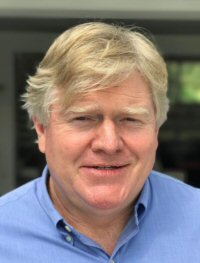 One looming problem for logistics firms is the potential chaos following the United Kingdom's departure from the European Union. SmartHub allowed Tigers to create a virtual warehouse solution. Tigers has extensive operations in Europe and the virtual warehouse will let them support customers should the UK's split from the EU result in serious transport disruptions. SmartHub allows them to split stock over two distribution centres and route orders to the correct hub for fulfilment.

"Our platform is unique because it delivers glass-pipeline visibility of both your global transportation and e-commerce fulfilment from factory to shop floor," said Andrew Jillings, CEO of Tigers.

SmartHub is scalable and secure and gives Tigers customers access to e-commerce services and systems such as Amazon, WooCommerce, Tigers' own eShop, top US retailers Macy's and Nordstrom, as well as European and Australian retailers.

Mr Jillings said that unlike the online giant Amazon and its Chinese peer Alibaba, Tigers did not start from a blank slate but needed to accommodate its existing customers while building up the SmartHub solution. This resulted in a modular solution which they could quickly scale up and expand across their operations. This modular structure lets Tigers continually add new features, functions and data sources, reacting to changes in consumption and supply-chain flows.

He said companies had to meet the needs of consumers who have become more diverse and demanding. Brand owners and logistics firms had to adapt to this by establishing more stocking and distribution points, a larger array of carriers and last-mile options.

SmartHub: Connect lets traders leverage the scale of such firms as Amazon while still taking advantage of niches these giants leave open.

"The Tigers FBA [Fulfilled by Amazon/Alibaba] service uses SmartHub: Connect in the same way that our customers access other services and e-commerce marketplaces enabled on our platform," Mr Jillings said. "That means that a customer who uses SmartHub: Connect can fulfil via Amazon in one market, and then fulfil via their branded website in another, while using both methods simultaneously in a third market. All of this is managed by Tigers in one or more warehouses, and it is all visible on the SmartHub: Connect portal."
Cloud Based
SmartHub uses cloud-based technology and has data centres in Hong Kong, the US, the Netherlands, the UK and Australia – with access to 30 more if required. The Azure Cloud technology gives SmartHub dynamic scaling – it can quintuple in size in five minutes if necessary.

The solution's Rejected Orders Portal allows customers to manage website orders and e-requests using validation rules, supporting them as they grow into new markets.

"The tech-savvy consumer is ever-more demanding, and with the accelerated digitisation and democratisation of information we must be in a position to support our customers, so that they can deliver for the consumer, and grow and develop into new markets," said Mr Jillings.

Many consumers seek products which are bundled as solutions such as entire solar power kits – including panels, inverters and batteries – as opposed to buying these components separately.

Mr Jillings said Tigers' flexibility lets customers work together. Users have global access and can have multiple profiles. They can also share information and pool some of their inventory, while still keeping parts of their inventory they do not share separate.
Related Link
Tigers Logistics