28 Dec 2018
Tapping Into Market for Natural Beauty
Consumers have come to realise that certain chemicals used by companies in their products can irritate the face and body, or may not be suitable for sensitive skin. Younger consumers, meanwhile, are increasingly demanding products that are cruelty-free, vegan-friendly and fairly traded. Ethical shopping has brought an uptick in the sales of natural beauty products.
Beauty of Coconut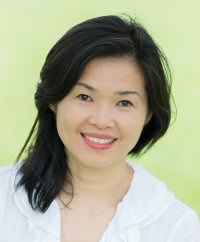 After picking up plastic waste with her family in Hong Kong and reflecting on the kind of planet she was leaving behind for her daughter, Coconut Matter founder Diane van Zwanenberg wanted to foster mindful consumption to improve individual, community and environmental wellbeing.

The business she founded in 2015 offers plastic-free products including lip balm, lipsticks, body butter and hand balm, all made from coconuts sourced from a social enterprise in Australia that works with producers in the Solomon Islands. Rather than professional labs, the products are hand-crafted in its workshop in Hong Kong, and the start-up eschews plastic packaging in favour of paper tubes. "Our business is about promoting sustainability. We have found providing eco beauty products enables us to engage consumers to spread a mindful consumption message," Ms Van Zwanenberg said.

Coconut Matter's products are stocked in zero-waste stores such as Live Zero, Edgar, Seed and Organic We, and Ms van Zwanenberg is keen to expand the product range to offer more eco-friendly lifestyle products. As for what sells well, "lip balm was our hero product until recently, but it's now our prebiotic deodorant range, with lipstick the next-best-selling product."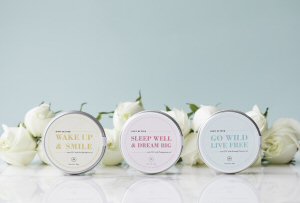 One difficulty in bringing products to market was the high cost of the paper tubes the products are packaged in, the founder admitted. Another hurdle was persuading customers to accept its paper packaging and limited retail channels, which is why the start-up aims to focus its efforts overseas in the New Year.

The founder said the Hong Kong audience was becoming more attuned to beauty products crafted only from natural ingredients. "There is an increased awareness of natural beauty. However, it is still at the level of trusting 'natural' or 'organic' marketing, rather than looking into ingredients. This means [consumers] can fall victim to green-washing," she said.
Himalayan Healing Power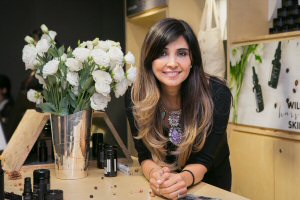 Working with Himalayan farmers to source ingredients – including Rosa damascena flower, apricots and rosehips – Purearth Founder & Creative Director Kavita Khosa was keen to set up a social-venture model and give marginalised people a livelihood.
Founded in 2014, the range has an upscale feel, with each product packaged in French violet glass to preserve the ingredients. Its best-selling product in Hong Kong is its apricot oil, which can be used on babies and by men and women to moisturise skin. Another popular item is its turmeric sand face mask, says Ms Khosa. She hopes to "launch makeup that acts like skincare" in the future.

With international shipping available via its website, Purearth products are available at the Kapok and Caelum Greene stores in Hong Kong. They are stocked in retail outlets overseas too, including India's Oberoi hotels and independent beauty stores globally.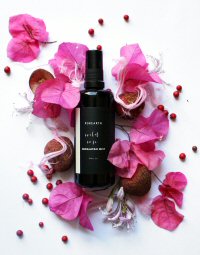 Ms Khosa said Purearth is popular with eco-aware millennials. "It's those in the age bracket of 25 to 30, and they want green, clean skin-care that's cruelty-free ─ and they are willing to pay the price. They are very focused not just on makeup but skin, and it's all about conscious consumption."

She admits most Hong Kong shoppers are still attracted to European brands but nevertheless is hopeful for the future of brands such as her own. "Attitudes are slowly changing as green beauty goes mainstream," she said. The entrepreneur believes the Hong Kong audience is becoming more aware of natural beauty following a growing consciousness around green issues in the city, and with natural beauty products such as her own now on sale in PMQ.

Ms Khosa plans to open her first store, located in Hong Kong, in the fourth quarter of 2019. "Skincare is a sensorial experience; people want to smell and touch it. Once they know the products, they can order them online." In the long-term, she hopes to have stores around the globe. With a commitment to working with small-scale farmers, the entrepreneur isn't worried about being able to keep up with demand should sales rapidly increase. "Organic farming is growing … there's so much potential, and we're excited [about the possibilities]."
Attending to Beauty Needs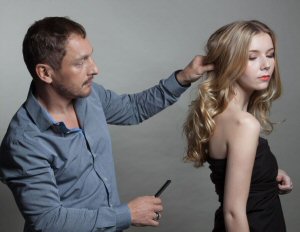 A one-stop shop for natural beauty, the Emmanuel F hair salon and spa offers eco-friendly hair colours and spa treatments, and also has a boutique selling organic makeup. Its hand-selected certified organic treatments and cosmetics are designed in laboratories in Caillac, southwest France. Its cruelty-free hair care system, meanwhile, is 95% naturally derived with 60% certified organic ingredients and is free from ingredients such as ammonia, parabens, resorcinol, gluten and genetically modified organisms.

Founder and Artistic Director Emmanuel Faipoux says the salon and spa attracts a wide range of clients. "It's mostly sassy mamas who don't have time to enjoy some much-needed pampering, and we provide an organic hair and beauty oasis in one. With our eco-friendly, holistic approach, mamas can bring along kids while they enjoy their services, who will be safe from any pungent chemical smells and so on." This ethical business is a community of different people and nationalities who are concerned about wellbeing and keen to promote ethical, sustainable living, he adds.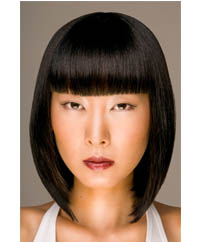 Mr Faipoux said people are more aware that beauty products may contain harmful chemicals than they used to be. "People are also starting to discover the hidden health issues that may occur when they come into contact with some face cleansers, moisturisers and makeup products."

As for whether there are any plans to set up any other salons – either here or elsewhere in Asia – he said they are open to opportunities. "We hope to branch out to the Kowloon side in the near future, and explore the possibilities presented in Macau and Singapore in the upcoming year."

With all three brands keen to expand their businesses in Hong Kong and overseas, it seems going natural really is the future of the beauty industry.

Green business in Hong Kong and Asia will be in focus at the 2019 Eco Expo Asia which starts on 30 Oct and runs to 2 Nov.
Related Links
Coconut Matter
Emmanuel F
Purearth Asia