15 Feb 2019
Spring is sprung for entertainment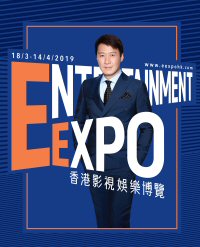 Having put away the red lanterns and kumquat trees after the end of the Spring Festival (as Chinese New Year is often known) we can look forward to another spring feast – the annual Entertainment Expo (EE), a string of events highlighting the industry in Hong Kong and abroad.

Superstar Leon Lai has once again accepted the invitation of the Hong Kong Trade Development Council (HKTDC) to be the Ambassador for the annual EE, which celebrates its 15th edition in 2019.

Mr Lai – along with Jacky Cheung, Andy Lau and Aaron Kwok – was known as one of the four kings of Cantopop during the 1990s. His filmography includes Fallen Angels, Comrades: Almost a Love Story, Da Cheng Xiao Shi and Eighteen Springs.

Mr Lai decided to take up the challenge by introducing a tongue-twister promotional video showing the EE's eight events in reverse. The video ends with the slogan "Be Sure to Know the Schedule by Heart" as Mr Lai invites the public to join in this annual industry extravaganza and support to Hong Kong's entertainment industry.

"As a long-standing member of the local entertainment industry, I'm happy to serve as the Entertainment Expo's Ambassador once again," said Mr Lai. "The expo is a great annual event and I encourage everyone to join me in supporting all the different activities this year."

The promotional video for the 2019 EE began showing at more than 50 cinemas across Hong Kong on the first day of Chinese New Year (5 Feb). The video has also been uploaded to the HKTDC Facebook page, with lucky draws to follow. Please stay tuned to the Facebook page for details.

The EE runs from 18 March to 14 April and comprises eight events covering a global mix of film, TV, music and digital entertainment.|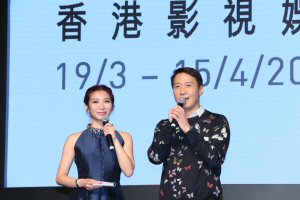 The entertainment extravaganza begins with the HKTDC Hong Kong International Film and TV Market (FILMART) which launches on 18 March and closes on 21 March. FILMART includes 14 thematic conferences dealing with a diverse range of topics including documentaries, OTT (over-the-top or direct streaming), innovative technologies such as augmented reality and new technologies such as blockchain.

The concurrent Hong Kong International Film Festival (HKIFF) from 18 March to 1 April brings cinematic classics, old and new, to screens across Hong Kong. Another EE event opening at the Hong Kong Convention and Exhibition Centre (HKCEC) on the same day is the 17th Hong Kong – Asia Film Financing Forum (HAF) which introduces projects from film-makers near (Hong Kong, Mainland China) and far (France, Iran). The forum runs from 18 March to 20 March.

Also taking place in the HKCEC alongside FILMART, the HK-Asian Pop Music Festival comprises the business forum on 21 March and the Supernova Song Contest on the evening of 22 March.
The 38th Hong Kong Film Awards (HKFA) will be held on 14 April.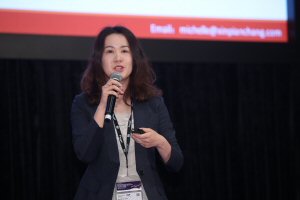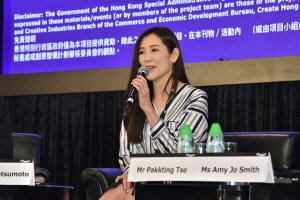 The ifva Festival of short films takes place in the run-up to FILMART.

The EE also includes the Ninth Digital Entertainment Summit, jointly organised by the HKTDC and Hong Kong Digital Entertainment Association, and sponsored by CreateHK of the Government of the Hong Kong Special Administrative Region. Expert speakers will discuss the latest developments in the digital entertainment industry.

Rounding off the event line-up is the TV World 2019 International Forum, organised by the HKTDC and Hong Kong Televisioners Association, and sponsored by CreateHK, which will invite an international panel of industry elites and experts to share their insights on the latest trends, developments and opportunities in the TV sector.
Related link
Entertainment Expo