20 March 2019
Cultural nuances key to successful e-commerce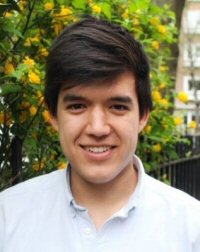 Aged just 27, Aaron Winsloe, United Kingdom Managing Director of Myprotein, the world's biggest online sports nutrition brand, was tasked with introducing the company's product range to Mainland China. Speaking with Hong Kong Trade Development Council (HKTDC) Research at the recent eCommerce Show North in the UK, he outlined how he set about meeting the challenge, while explaining just how much supposedly developed economies, such as the UK, have to learn from China's mastery of mobile payments.

"My biggest initial challenge was just learning how other countries work culturally. Even though my mother's Chinese, I still needed to relearn what Chinese business culture was all about. Learning the cultural sensitivities that needed to be borne in mind, that was a very important step.
"Within the e-commerce field, having a nuanced understanding of cultural differences is vital – or, at the very least, it's important to recruit people who understand those differences. If I'm launching a Korean website, for instance, I really need to hire somebody who was born and raised in Korea and still lives in Korea. Then I need to sponsor their visa and bring them to the UK – because, intrinsically, they are going to understand the cultural differences better than anybody else.

"The best way I can explain this is like this – you can explain Guy Fawkes Night [a traditional UK festival that takes place every 5 November] to somebody who's American, but if you try to get them to run a campaign based around it, it's doomed to failure.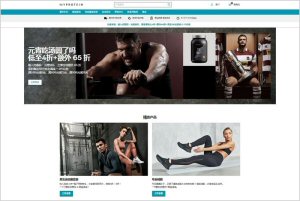 "While they can google it, they don't understand it. They don't remember the cold nights standing out in the winter or the smell of the bonfire or seeing fireworks. They don't have that sense of nostalgia about Guy Fawkes Night that someone from the UK does. By the same token, if I asked a British person to run a Super Bowl campaign, they wouldn't really understand what was required.
"For my part, while I speak Chinese and my mother is Chinese, I was born and raised in London so I don't understand Chinese culture the way that a native mainlander does. The input of such an individual is very valuable and ends up informing everything that we do – the whole website presentation, its content, the copy, the tone of voice, the imagery… Everything.
"One big difference between the UK and China is that [China] has 100% embraced e-commerce and mobile payments. As a society, it skipped from this cash-based economy, where there was a lot of off-the-books activity, so to speak, and jumped to a very cheap mobile payment-centric system.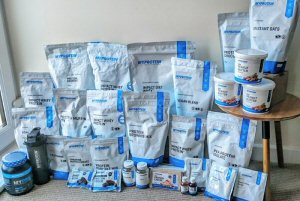 "By contrast, we in the UK have gone from cash to card and we're now trying to move towards mobile payments. China, though, went straight from cash to mobile, which means that every transaction is tracked and taxes can be collected a lot more easily.

"We're still stuck on this credit-card phase. We're way behind China when it comes to mobile payments. If you talk to Chinese tech companies, they're not talking about desktop and mobile, they're just talking about the site – and that means mobile. There is no desktop. They've stopped talking about it entirely.

"In the UK, I think we're very comfortable with where we are right now. Despite that, though, there could still be a point where things just switch over and, suddenly, we're all making cashless payments.

"It is, after all, an easy step – you just have to have the right company with the right investment plugging things into the right minds and that will get us where we need to be. People in the UK are still uncomfortable taking out a card from their wallet and keying the details into their phone. That's why mobile payments make a lot more sense.

"In China, with Alipay and WeChat in particular, they've already established a degree of brand trust so the consumer is already comfortable using these services. It helped that Alipay had already established its credentials through Alibaba and all of its other activities. It was carrying that brand presence over from Alibaba to Alipay that ensured its success.

"In the UK, there's nothing that currently enjoys a similar positioning, although I can see that certain payment service providers are trying to move in that direction. Indeed, some of the traditional card services providers are also trying to pivot into the mobile payments space, but no one's really made that much headway yet. Quite possibly, it will be a fintech company that ultimately makes the breakthrough. At the moment, anything is possible."

Part of the Hut Group – a northern England-based e-commerce giant that runs more than 100 fast-moving consumer goods-related online markets – Myprotein manufactures and distributes sports nutrition products and gym wear, including supplements, protein powders, vitamins and high-protein foods/snacks. It trades in 70 countries across the world.

Related links
HKTDC Research
Myprotein