4 Nov 2019
Staff-first policy brings rewards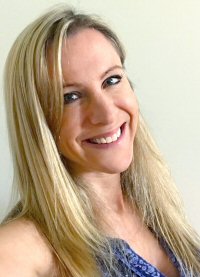 With an average working week of 50 hours, according to a recent UBS survey, many Hong Kong employees feel dissatisfied. More than 60% of staff in the city are unhappy in the workplace and nearly half say they intend to change employer in the next 12 months, research by recruitment network jobsdb.com shows. Financial rewards are no longer enough to keep employees sweet. For example, 63% of them cited relationships with colleagues and bosses as the most important factor to happiness at work – nine percentage points higher than salary at 54%.

Global institutional investment network Liquidnet – recently named in the top 10 in the "Best Companies to Work for in Hong Kong" ranking produced by the Great Place to Work institute – says putting staff needs above everything else can help turn things around. "Our people really do come first – it's not just lip service, we have an amazing culture here," says Jen Lewis, Head of Talent Engagement (Asia-Pacific).

Why do you think people are keen to move to a company like yours?
Many who join Liquidnet are keen to escape the structural rigidity of larger organisations. People want to get away from the bureaucracy and hierarchical structure and work with smaller firms like us. We take what works from big companies' structures and leave the politics behind.

What is distinctive about your management structure?
It's definitely non-hierarchical. Our CEO is keen to get to know all employees in the company and regularly takes staff members out for lunch. Our employees expect a lot of inspiration and motivation in terms of leadership and management style, and we hold them accountable. Employees that come in from larger organisations are perhaps not so familiar with this level of accountability and the focus on teamwork.

Apparently, you use food as a competitive benefit?
Yes, we've partnered with Deliveroo for more than three years, offering themed lunches that celebrate cultural diversity to all employees every Friday, such as Asian holidays like Lunar New Year. It enables staff from other departments to get to know each other better in a relaxed setting. Teams that don't usually speak to one another can connect, and out of that opportunity grows.

Beyond free lunches on Friday, how do you motivate staff?
If an employee feels a colleague is doing well, they can nominate them for a Spark award. The nominee receives a voucher and gets a shout out on a regional conference video. It's not the voucher that's so important but the recognition and applause that employees receive from colleagues. Each employee is additionally assigned an annual HK$20,000 learning budget, which they can spend on seminars, courses and working towards qualifications. Through our Liquidnet for Good initiative, we match contributions employees fundraise from others, and match employee volunteer hours with cash grants, among other initiatives.

Are you surprised that 60% of Hong Kong employees are unhappy at work?
Having interviewed many people, this figure doesn't surprise me. I think the reason is that many firms in Hong Kong are still more concerned with the transactional nature of the business rather than being people-focused. When I speak to prospective employees, I ask them: "Do you think we put employees first or clients first?" Most say clients first. When I say we put employees first, it takes them by surprise. But if employees are not treated well, then they are disengaged, and that is reflected in their behaviour at work.

You have an attrition rate of around 5%. How can other firms strive towards that?
If firms can put employees before anything else in the business, then they will be able to attract and retain staff. As the saying goes, people leave managers, not companies. I've never once seen one person be put off by our culture – they just get more interested and more and more engaged the longer they stay. It's culture by design: if you set up the right environment for employees, the rest will follow.

Having been identified as one of Hong Kong's best companies to work for, how will you continue to stay competitive?
Following the success of our internship programmes in the United States and the United Kingdom, we recently introduced an internship programme in Asia. We are also considering the introduction of a "returnship" programme, which will help women successfully integrate back into the workplace after maternity leave via initiatives such as brand workshops and networking sessions. To further demonstrate our commitment to recruiting more women in what remains a predominantly male environment, we will roll out a female immersion coding programme across Asia next year.
Related link
Liquidnet