6 Jan 2020
Toast to artisanal wines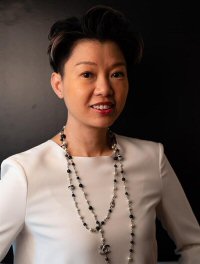 Intense interest from industry players at the HKTDC Hong Kong International Wine and Spirits Fair in November testifies to the city's role as a wine hub, where merchants including bespoke vintners find a welcoming market. Just ask Penticton, a Hong Kong importer and retailer specialising in artisanal vintages from France. It incorporates sulphite-free vintages and labels from female producers in its collection of carefully curated bottles. Based at retail, culture, exhibition and arts space The Mills in the vibrant Tsuen Wan district in the New Territories, the company is headed by Le Cordon Bleu-trained sommelier Olivia Lee.

What is your philosophy at Penticton?
We are driven to discover the most intriguing expressions of what wine can be, and like to think that there is a story behind each bottle that we import. We take great pride in the wines we select, sourcing from artisanal vineyards, who work with nature to create outstanding wines. By uncovering the secrets of lesser-known makers and female winemakers, we aim to shine a light on a new generation of innovative winemaking. For us, every wine is an adventure and we want to share each aspect of that experience with our clients. We aim to create a meaningful connection between winemakers and consumers through the sharing of stories and craft.
How do you select the wines to feature?
We look to form connections with winemakers who prioritise the honest cultivation of their wines. These include producers like Lucien Collard, the Grand Cru Bouzy specialist in Champagne, an unmistakable expression of Pinot Noir since the 17th century. Equally, Domain Rougeot Père et Fils in Meursault is driving Burgundian winemaking into new territory with its zero sulphite wines. We are also keen to celebrate women in wine, like Marie-Pierre Piquemal, who heads up the family estate of the same name in Rousillon, Southern France and was named Winemaker of the Year 2018 by Le Guide Hachette.

We work with winemakers who respect their role as custodians of nature. Our wines are intended to be enjoyed in both quiet moments, and big celebrations. By embracing a social narrative surrounding each bottle, we hope to lead the discovery of the new classics in wine. We have a wine for every occasion, with no need for further ageing. They are wines that we'd recommend to loved ones.

You lived and studied in France to complete your Le Cordon Bleu training. How did you then find the Hong Kong wine market?
Hong Kong is one of the biggest wine ports in the world and yet variety is heavily skewed towards the well-known labels. Penticton provides something different, launching dynamic producers into the Hong Kong market.

You're attracting many customers over to Tsuen Wan with special events like tastings such as "The Colours of Burgundy" and "What is Natural Wine". Can you tell us more about this?
Yes, this is an important part of the business and we've seen a lot of interest in these workshops so far, with many of them being sell-outs. The events are reasonably priced [with each workshop costing around HK$150 per session] to attract a wider range of people. Wine education is important and that's why we've got involved in arranging pop-ups for events like Le French May, in which we led an exploration of Loire Valley wines.

How do you want to change people's attitudes to wine in Hong Kong?
We want to encourage them to see wine as part of everyday [life], like it is in France, where table wine is a big part of their culture, and a good bottle isn't something you save for a special celebration. Also, we want to challenge the notion that you have to spend a lot of money to get a good bottle of wine.

What are your long-term plans for Penticton?
We would like to open other outlets, but maybe more on the New Territories side. There are already so many wine retailers on Hong Kong Island, and quite a lot in Kowloon already.

Related link
Penticton