13 March 2020
Six-legged snacks on menu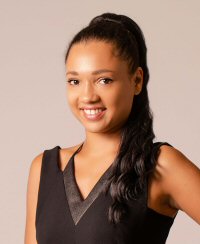 As the world's headcount heads towards nine billion by 2050, food production could put unsustainable pressure on the environment. Farming and menus need to adapt, and edible insects pose an eco-friendly solution. Insects emit 80 times less methane than cattle per unit output and require significantly less land and water to raise. Insects are healthy too; packed with protein and vitamins, they are also low in fats and sugars.

Noticing a growing demand for nutritious, delicious and sustainable protein sources, Lucie Somé and her brother Nicolas, together with their partner Kevin Lesage, founded Grazing Foods, an importer and distributor that is introducing Hong Kong to items such as meal worms with garlic and herbs, buffalo worm granola with apple and cinnamon, and cricket corn chips with jalapeno and lime. The siblings were additionally inspired to set up the business after listening to their father fondly recall snacking on bugs while growing up in Burkina Faso, West Africa.
B2C focus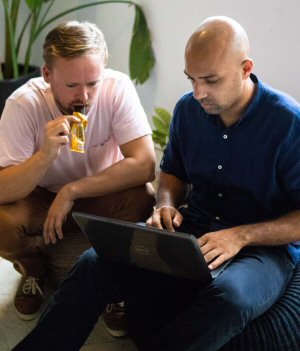 The company was established a year ago and started taking online sales from September. "Since September we've been pushing the [business-to-consumer, or B2C] sales – we are selling online to private customers and teachers that want their class to discover 'the food of the future'," said Ms Somé, who is responsible for sales, while her brother takes care of purchasing and logistics.

Ms Somé worked in the food and beverage industry for more than seven years in bakery sales, working with hotel chefs, caterers and retailers in Mainland China and Hong Kong. After quitting her position, she started to visit food exhibitions to source a product that could make a difference to food service. "We were looking for a dry product, suitable for snacking which is easy to import, store and distribute in Hong Kong."

The entrepreneur discovered that edible insects could be eaten as flavoured snacks or incorporated into energy bars, pasta, or protein powder. It seemed like a suitable product not only for consumers but also chefs and retailers. "It was a great opportunity to target different types of clients and educate people about this quite misunderstood product," she said.

After determining the product category, the start-up began to ask for samples from all over the world, and led tastings in Hong Kong with friends, food professionals and potential local customers. "Thanks to that and the surveys, we managed to select the best brands in terms of taste, packaging and price for Hong Kong market," she said.

Originally, the start-up thought transformed products would sell best because the practice of eating insects, known as entomophagy, is not common in Hong Kong. However, this was not the case. "Many Hongkongers are ready to eat raw insects. We've had great feedback and sales on our cricket snack range, particularly the smoked onion and BBQ flavour."

Some consumers remain squeamish about eating insects but Ms Somé is confident people can overcome the yuck factor, especially younger generations. "Sustainability is very important for them; they care about where food comes from and how it's made." The success of Impossible Foods' plant-based range is a good example that people are open to trying different sources of protein, she added.
Exploring B2B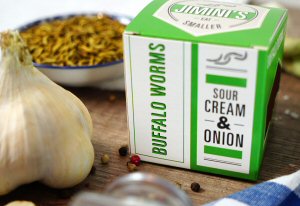 Grazing Food's strategy for 2020 is to develop its business-to-business (B2B) sales and start selling to supermarkets such as City'Super as well as specialised retailers, restaurants and hotels. "Our goal is to grow B2B sales dramatically in 2020 so it gets bigger than online sales and increase the number of [stock-keeping units] in our range. We are constantly looking at new products like biscuits and cakes and we've found another potential supplier located in France," Ms Somé said.

Putting the word out and educating people about the brand and its products was key, she said, whose upcoming engagements include hosting an insect tasting at City University of Hong Kong and podcast with SME service provider Statrys.

The start-up is also planning to participate in food-related exhibitions. "It's important for us to get maximum visibility and participate in F&B events in Hong Kong. The more the F&B community sees us at events, the better the chance we have to develop fast." Grazing Foods also plans to participate in marketplaces and pop up fairs, Ms Somé said.

The siblings believed participating in or sponsoring events should additionally form part of their strategy as they build the business. There are further plans to organise more insect tastings, host wine-and-insect-pairing events, and launch a YouTube channel featuring fun videos related to edible insects.

With the Hong Kong market established, the start-up had set its sights on Cambodia, where insects are already on the menu, and Singapore, Ms Somé added.
Dynamic Hong Kong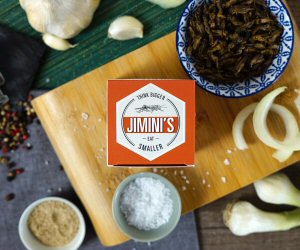 Ms Somé appreciated the speed with which she was able to set up Grazing Foods in Hong Kong. "It was very fast – it only took a few days. Hong Kong is a very entrepreneur-friendly city," she said, adding small and medium-sized enterprises enjoy low tax rates in the city and can seek financial assistance from the government for business development.

She noted that importing products to Hong Kong was easy and tax-free. "The dynamism of the city also helps a lot, and people are generally very open minded and curious about new businesses."

As the start-up focused on putting the word out, Ms Somé said it planned to hire a sales and marketing team. In the long term, she hoped Grazing Foods could develop its own brand of products and find importers worldwide to distribute it. "We are aware this is still a niche market but we are betting on this new opportunity to become mainstream."

The HKTDC Food Expo, organised by the Hong Kong Trade Development Council (HKTDC), will be held in August.
Related link
Grazing Foods