7 May 2020
HKTDC, business leaders map out recovery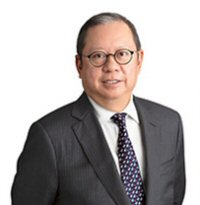 The COVID-19 outbreak has had a heavy impact on Hong Kong's economy, business operations and people's livelihoods. Small and medium-sized enterprises (SMEs) in the city, the mainstay of its economy, are operating under pressure amid increasing market volatility.

Support for SMEs is a key task of the Hong Kong Trade Development Council (HKTDC), which has reached out to local business leaders to determine the best way to take SMEs forward.

HKTDC Chairman Dr Peter K N Lam met leaders of key chambers of commerce and professionals in Hong Kong in April to understand challenges different industries face and hear their suggestions for Hong Kong's economic and business development and ways to support SMEs.

"The epidemic has extensively affected Hong Kong's economy and hit the SMEs particularly hard. We urgently need to help them revive operations after the outbreak," Dr Lam said in a statement on 28 April. "In the past two weeks, I have been very happy to meet major chambers of commerce and the business community in Hong Kong to hear their views on supporting SMEs. These meetings gave the HKTDC a chance to hear valuable opinions and provide suggestions for supporting SMEs. Many companies said that after the outbreak, different channels should be used to revitalise Hong Kong's economy and help local firms, especially SMEs, regain lost ground."

The business leaders' recommendations focused on three main areas – relief measures and support programmes to assist SMEs; collaboration with the Guangdong-Hong Kong-Macao Greater Bay Area and proactive international promotion.
SME relief and support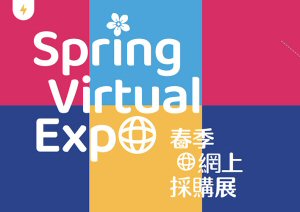 The business leaders believed companies would need to boost their capital in order to turn around when the economic recovery begins. They hope the government can give enterprises further financial support so they can quickly resume normal operations.

International exhibitions play a vital role in Hong Kong SMEs' expansion but the COVID-19 outbreak has forced the rescheduling of numerous conferences and exhibitions around the world. The nine exhibitions the HKTDC originally scheduled for the April-May have been consolidated into parallel fairs collectively known as the HKTDC Summer Sourcing Week, running from 25 to 28 July. To help SMEs seize business opportunities brought about by exhibitions in the second half of the year, the business sector hopes the Hong Kong Special Administrative Region Government can further enhance various funding schemes by boosting subsidies for fair participants, relaxing eligibility restrictions and simplifying application procedures.

Seeing the exhibition industry as a driving force for the local economy, the business leaders hoped accommodation and air ticket price concessions could be made available to more buyers from Mainland China and overseas, which would attract more visitors to fairs held in Hong Kong. Dr Lam said the HKTDC will increase its cooperation with the Hong Kong Tourism Board and hotel, tourism and aviation industries to achieve this.

While the outbreak led to many exhibitions around the world being scrapped, the HKTDC continued to support SMEs, Dr Lam pointed out. In addition to rescheduling exhibitions, the HKTDC took SMEs to the international market during the traditional April sourcing season with the Spring Virtual Expo held on the Council's online marketplace, HKTDC.com Sourcing. Business matching programmes were strengthened during the virtual expo and achieved satisfactory results. The virtual expo helped attract close to 1.4 million buyer visits to the online marketplace, a month-on-month rise of 64%. Sourcing enquiries also increased by double digits.

Dr Lam said chambers of commerce had welcomed the virtual expo, and the HKTDC will make it a quarterly affair during the year. The next edition, the Summer Virtual Expo, will be held in June to complement the Summer Sourcing Week. The HKTDC offers a variety of online-to-offline (O2O) packages to help suppliers reach global buyers through both activities.
Greater Bay Area
As the outbreak recedes on the mainland, business activities are gradually resuming and many business leaders believe the recovery should focus on the Guangdong-Hong Kong-Macao Greater Bay Area. Promoting the cross-border flow of people, logistics, capital and information and strengthening coordination and cooperation in the Greater Bay Area would create a convenient business environment for Hong Kong.

Specific areas where business leaders sought improvement included cross-border transport (on such issues as insurance and licence for cross-border vehicles; improving customs clearance facilities (such as by using technology); boosting telecommunications connectivity (such as through measures regarding roaming charges, data management and information security) and driving capital flows (through such measures as accelerating the establishment of cross-border "Insurance Connect" and "Wealth Connect" schemes).

Dr Lam said the HKTDC will help Hong Kong businesses enter the mainland through the Greater Bay Area, by arranging business missions and industry promotion activities as well as participating in major local trade fairs. The HKTDC will also organise large-scale online promotion activities in many mainland cities, and take Hong Kong companies to participate in mainland trade fairs to enhance the image of Hong Kong design and products and help Hong Kong businesses capture new opportunities.
International promotion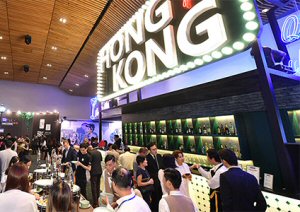 Restoring the confidence of the international community in Hong Kong is critical, the business leaders believe. They recommended using the "Hong Kong Inc" model to cooperate in "going out" and promoting the city overseas. They recommended large-scale promotion activities in mature and emerging markets to open these up for enterprises, develop production bases and consolidate Hong Kong's status as an international financial, business and shipping centre, promote the development of innovation, technology and professional services, and market Hong Kong as a safe and efficient business hub.

In this regard, the HKTDC will leverage its global network to take Hong Kong businesses to large-scale international exhibitions in mature and emerging markets to help them capture business opportunities and enhance the image of Hong Kong's design and products. The HKTDC will also organise large-scale overseas promotions to promote the city's high-quality products and its advantages as an efficient two-way investment, business and services . platform.

The business representatives expected the worldwide demand for funds will surge after the outbreak stabilises, creating business opportunities for Hong Kong -- an international financial, legal service and arbitration centre that is also strong in professional services. These include opportunities related to the Belt and Road Initiative.

The business leaders recommended enhancing initial public offering (IPO) procedures, real-estate investment trusts, green bonds and other securitisation channels to facilitate overseas companies' fund-raising exercises in Hong Kong. They also suggested encouraging companies from the Greater Bay Area or overseas companies to conduct financing in Hong Kong for large and medium-sized projects. Enterprises and institutions should also be encouraged to establish corporate treasury centres in Hong Kong.

The business representatives added that local enterprises operating overseas or in the mainland should receive greater operational support and risk protection, through such government measures as increased investment protection, taxation avoidance agreements, convenient visa access, financing guarantees and subsidies.

The HKTDC will organise investment and production business missions with enterprises and professionals from the mainland – including the Greater Bay Area – overseas and Hong Kong to promote trilateral cooperation. The Council will also forge multi-party cooperation and business opportunities through investment and business matching at many large international conferences in Hong Kong, such as the Asian Financial Forum (main picture) and Belt and Road Summit.
Related link

HKTDC – The Council